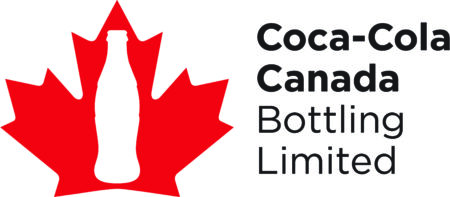 City : Brampton, ON
Category : Manufacturing/Production Operations
Industry : Food and Beverage Production
Employer : Coca-Cola Canada Bottling Limited
Facility Location- Brampton  
Work Location -  Brampton, ON 
Posting Locations - Brampton, ON
Department - Brampton Manufacturing
Job Function - Manufacturing/Production Operations
Employee Type -  Regular Employee FT  Salaried
Shift/Hours –  
About Us
Proudly Canadian and Independently Owned, we are Coke Canada Bottling!
Coke Canada Bottling is Canada's premier bottling company. We are an independently owned business encompassing over 5,800 associates, more than 50 sales and distribution centres, and five production facilities nationwide.
We have a 120-year heritage of manufacturing, marketing, selling, and distributing the major branded ready-to-drink products Canadians love. We pride ourselves on building diverse and sustainable relationships with our customers, consumers, stakeholders, and communities through our shared values: lead with an entrepreneurial mindset, collaboration, integrity, accountability, quality and safety.
Our brands include: Coca-Cola®, Diet Coke®, Coca-Cola® Zero Sugar, Coca-Cola Life™, Sprite®, Fanta®, Barq's®, NESTEA®, POWERADE®, Minute Maid®, DASANI® and vitaminwater®; and our partner brands: Canada Dry®, Monster Energy®, and A&W®.
 
About This Opportunity
The Maintenance Planner will be responsible for planning the maintenance related activities for all production and facilities equipment and building at Brampton Plant. This individual will support the maintenance team with assigning work orders, managing the PM program and identify any recurring maintenance issues. Under the responsibility of the Maintenance Manager, the Maintenance Planner will be working in coordination with all departments.
Shift: 6 AM to 2 PM or 7 AM to 3 PM
Responsibilities
Review Work Requests and gather information to properly order parts and assign Work Orders.
Prepare a weekly schedule and facilitate the weekly Planning Meeting.
Manage the PM program: level load PMs, review PM effectiveness, assist with developing PM strategy, establish and adjust PM frequencies, etc.
Compile weekly schedule compliances & identify recurring maintenance issues.
Keeps and maintains all records in an organized manner (properly marked, checked and filed correctly) in accordance to the Records Program.
Proper use of SAP to assign, complete and close out PM's & Work Orders.
Comply with all Quality, Food Safety, GMP and HACCP requirements, programs and concepts.
Maintain the Maintenance KPIs for the department and seeks to improve performance of assigned duties.
Develops short term and long-term equipment overhauls, rebuilds and projects to meet business needs.
Develops PM programs using TPM methodologies, maintains the PM plans so they stay relevant.
Works closely with parts and purchasing team members to ensure timely delivery of key parts, can back up team members as needed.
Able to locate and identify equipment name, model, serial number, part or component number.
Able to read mechanical electrical schematics.
Ability to communicate with equipment manufacturer, vendor and or suppliers to plan work.
Ensures all paperwork is completed and legible. 
All other duties as assigned by Maintenance Manager
Qualifications
Bachelor of Mechanical Engineering or similar Engineering program completed 
Minimum of 3 years of experience as a Maintenance Planner
Bilingual (English and French) is a must 
Strong mechanical, electrical and analytical skills
Strong relationship builder who can effectively work cross-functionally.
Ability to influence without direct authority
Trade ticket with technical background (asset) 
Must have good computer skills and advanced working knowledge on SAP system.    
Important
All offers of employment at Coca-Cola Canada Bottling Limited ("Coke Canada") are conditional upon a successful background clearance obtained through our contracted third-party vendor. The standard clearance requirements depend on the position and may include some or all of the following: criminal clearance, employment verification, education verification, and driver's abstract review. In addition, all new employees must be fully vaccinated against COVID-19 and provide Coke Canada with proof of vaccination. Please advise the Talent Acquisition team if you have any questions or concerns in regard to any of the foregoing once you are contacted for further consideration.
Coke Canada Bottling is committed to creating a diverse and inclusive workforce with several programs, policies and resources in place to support our people. For individuals requiring accommodations or support throughout the recruitment process please contact our Talent Acquisition Services team by calling 1-844-383-2653 or email HR@cokecanada.com.
 
For more information about Coke Canada Bottling, please visit cokecanada.com