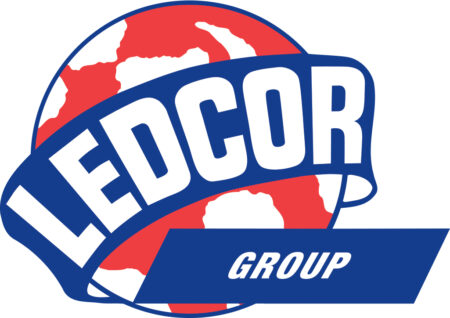 City : Burnaby, BC
Category : Full time Superintendent
Industry : Construction
Employer : Ledcor Group
Job Summary:
We are seeking a Superintendent – Piping to join our Ledcor Trans Mountain team in Burnaby, BC. As a Superintendent, you will assume a leadership role by providing guidance to project staff and will be responsible for the smooth functioning of day-to-day operations. You will be responsible for the development and implementation of agreed upon field project plans and schedule, delegation of work to field staff, contractors and trades people ensuring that projects are completed on time and within budget.
Responsibilities:
Ensures that site safety measures meet or exceed the parameters set out by corporate safety manual, Workers' Compensation Board, or any other authorities.
Ensures that projects are built according to approved plans, specifications, applicable building codes, and that efficiency in labor and materials maintain high quality standards.
Reviews, maintains and updates the construction schedule and ensures milestone and completion dates are met
Plans and executes project hydrotest and system turnover program.
Hires and manages hourly employees as required to complete the project in consultation with the Project Manager
Maintains, approves, and submits hourly timecards with all necessary details for job costing purposes
Prepares field change orders to be signed by project owner or representative when requested.
Reviews subtrade/supplier invoices against the field purchase orders and report any discrepancies to the Project Manager or the accounting department.
Requirements:
10+ years of industrial construction experience as a piping superintendent
Combination of work experience in a similar role and industry related trade certification/education
Experience on major industrial projects $100M+ in size
Large Diameter pipeline construction experience considered an asset
Familiar with industrial construction methodology and practices including workforce planning.
Understanding of industrial documents and the ability to ensure that they are complete, protect the owner's interest, clearly define expectations and provide incentive to perform.
Knowledge of construction costs and budgets
Strong safety record and the ability to work with a variety of individuals.
Ability to plan and manage a project schedule.
Able to focus on developing long term partnerships with key stakeholders to ensure our contributions to their continuing success.
Influence client and/or organizational leadership to accomplish operational objectives.
Anticipate problems or challenges, propose innovative solutions, and ensure solutions are consistent with project objectives.
Working Conditions:
Site based role; rotational shift will be assigned.
Additional Information:
Company Description
The Ledcor Group of Companies is one of North America's most diversified construction companies. Ledcor is a company built on a rich history of long-standing project successes.
But when you work for Ledcor, your experience will go far beyond the project. Do you want a career that means more? Join our True Blue team now!
Employment Equity
At Ledcor we believe diversity, equity, and inclusion should be part of everything we do. We are proud to be an equal-opportunity employer. All qualified individuals, regardless of race, color, religion, sex, national origin, sexual orientation, age, citizenship, marital status, disability, gender identity, Veteran status or any other identifying characteristic are encouraged to apply.
Our True Blue team consists of individuals from all backgrounds who contribute diverse perspectives and experiences to Ledcor. We are committed to continuing to build on our culture of empowerment, inclusion and belonging.  
Adjustments will be provided in all parts of our hiring process. Applicants need to make their needs known in advance by submitting a request via email. For more information about Ledcor's Inclusion and Diversity initiatives, please visit our I&D page.