Pipeline Maintenance Operator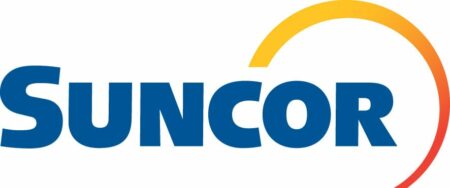 City : Suncor Energy Logistics North
Category : See posting
Industry : Energy and Petroleum
Employer : Suncor
Joining Suncor means you will work for one of the best companies in Canada, providing tremendous future potential where talented people thrive and lead. As our business evolves, so do our employment opportunities. Our work culture includes a dynamic mix of professionals, with a diversity of skills and expertise.
Envision a job where you can use your strong positive work ethic and passion for safety to work independently on a wide variety of equipment and processes, some of which are technically challenging and technically advanced. Look no further as we have the role for you!
Minimum Requirements:
Five years of relevant work experience related to Pipelines

Practical experience in ground disturbance, pipeline locating, surveying, and pigging.

4th class Power Engineer – with previous Pipeline Operator/PLM experience or trade certificate

A High School Diploma or General Education Diploma (GED)

A valid driver's licence and a clean driving record

A proven mechanical aptitude with experience around operating rotating equipment along with strong communication skills

Experience with environmental, health and safety standards and use of all-terrain vehicle (ATV's) / utility-terrain vehicle (UTV's) for routine pipeline maintenance activities
Responsibilities:
Support the safety culture at Suncor with a focus on ensuring operating equipment is reliable, maintained to our expectations and safe to operate

Ensure safe monitoring and maintenance of pipeline facility sites and Right of Ways within RMWB

Participate actively in pipeline integrity projects such as completion of regularly scheduled weekly pipeline pigging, coordinating and supervising use of pipeline inspection tools and participate in integrity dig programs

Support and/or participate in Emergency Response capabilities, contractor supervision and excavation of pipeline as well as attending safety/operational meetings

Process Alberta one-calls, witnessing and supervising pipeline crossings, manage land concerns and issues as well as servicing pipeline facility valves

Prepare controlled area excavation and foreign crossing reports

Monitor pipeline right of ways to identify potential encroachments and respond to pipeline emergencies

Supervise third party service contractors during pipeline excavations, repairs and construction projects as required

Prepare equipment isolation as well as inspect equipment for malfunction and perform minor repairs and adjustments to improve performance

Prepare reports, work orders and notifications using the SAP processes in an accurate and timely manner
Location and other Key Details:
You will work out of our Pipelines Voyageur site office North of Fort McMurray, Alberta

The shift schedule is a 7 days on / 7 days off rotation

This position is safety sensitive

Occasional travel to remote locations is required

Relocation support will be provided

You will be required to perform some heavy lifting, use of ladders and working on elevated work sites with the ability to perform in a variety of different environments both indoor and outdoor as well as within confined spaces
Why Suncor?
 
Suncor's operations include oil sands development, production and upgrading; offshore oil and gas; petroleum refining in Canada and the U.S.; and the company's Petro-Canada retail and wholesale distribution networks (including Canada's Electric Highway™, a coast-to-coast network of fast-charging electric vehicle stations). Suncor is developing petroleum resources while advancing the transition to a low-emissions future through investment in power, renewable fuels and hydrogen.
With a strong strategy for growth and our long-standing approach to sustainability, operational excellence, capital discipline and technology and innovation, Suncor offers a solid foundation for you to continue building your career. We offer rewarding opportunities for you to learn, contribute and grow in a variety of career-building positions – all of which means tremendous potential for your future. We are focused on deepening our commitment to inclusion and diversity and creating a respectful workplace. 
We are an equal opportunity employer and encourage applications from all qualified individuals. We are committed to providing a diverse and inclusive work environment where every employee feels valued and respected. We have numerous employee inclusion networks to help foster an inclusive and respectful culture and drive positive change within Suncor. Current networks include both workplace inclusion networks (focusing on inclusion and respect for all), and identity-focused networks (focusing on building community and a sense of belonging and allyship). Through the Journey of Reconciliation, we are progressing the way we think and act to build greater mutual trust and respect with the Indigenous Peoples in Canada.  Please note we will consider accessibility accommodations to applicants upon request.