Pharmacovigilance Scientists – Associate Director/ Director/ Senior Director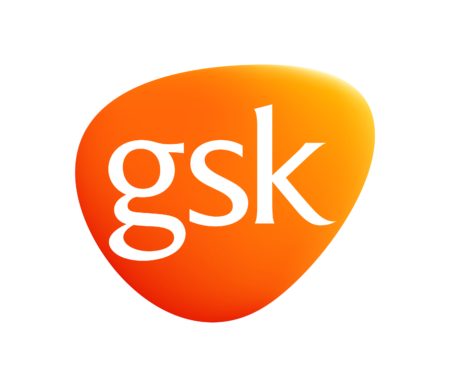 City : 7333 Mississauga Road North
Category : Other
Industry : Healthcare
Employer : GSK
Site Name:
UK - London - Brentford, Belgium-Rixensart, Belgium-Wavre, Canada - Ontario - Mississauga, Warsaw
Posted Date:
Feb 23 2023
Pharmacovigilance Scientists - Associate Director/ Director/ Senior Director
Positions in GSK Safety Evaluation and Risk Management (SERM) - Specialty Safety Business.
Exciting opportunities to make a significant impact on patients' lives  
GSK is seeking talented, intellectually curious and experienced Pharmacovigilance Scientists who wish to join our Global Safety teams and contribute to the development and support of the next generation of transformational medicines and devices, that meet the needs of patients.
Our Safety Evaluation and Risk Management (SERM) teams are responsible for the assessment and interpretation of comprehensive safety information for GSK's medicines and devices in clinical development and on the market. Our core capabilities include;
Safety signal detection, assessment and management;

Characterization, prevention and mitigation of safety risks,

Continuous assessment of the product benefit-risk  profile;

Review decision-making f leadership and crisis management for safety issues.
Our Safety Leads collaborate cross-functionally to develop and advance the safety strategy for marketed products and development assets.
Our portfolio spans multiple therapeutic areas and ranges from first-in-human investigational products to marketed assets. This breadth creates the opportunity for you to learn and contribute across the entire product life cycle.
GSK is a global biopharma company with a special purpose – to unite science, technology and talent to get ahead of disease together – so we can positively impact the health of billions of people and deliver stronger, more sustainable shareholder returns – as an organisation where people can thrive. Getting ahead means preventing disease as well as treating it, and we aim to impact the health of 2.5 billion people around the world in the next 10 years.
Our success absolutely depends on our people. While getting ahead of disease together is about our ambition for patients and shareholders, it's also about making GSK a place where people can thrive. We want GSK to be a workplace where everyone can feel a sense of belonging and thrive as set out in our Equal and Inclusive Treatment of Employees policy. We're committed to being more proactive at all levels so that our workforce reflects the communities we work and hire in, and our GSK leadership reflects our GSK workforce.
As an Equal Opportunity Employer, we are open to all talent. In the US, we also adhere to Affirmative Action principles. This ensures that all qualified applicants will receive equal consideration for employment without regard to neurodiversity, race/ethnicity, colour, national origin, religion, gender, pregnancy, marital status, sexual orientation, gender identity/expression, age, disability, genetic information, military service, covered/protected veteran status or any other federal, state or local protected class*(*US only).
We believe in an agile working culture for all our roles. If flexibility is important to you, we encourage you to explore with our hiring team what the opportunities are.
Should you require any adjustments to our process to assist you in demonstrating your strengths and capabilities contact us on Ukdiversity.recruitment@gsk.com or 0808 234 4391.  Please note should your enquiry not relate to adjustments, we will not be able to support you through these channels
As you apply, we will ask you to share some personal information which is entirely voluntary. We want to have an opportunity to consider a diverse pool of qualified candidates and this information will assist us in meeting that objective and in understanding how well we are doing against our inclusion and diversity ambitions. We would really appreciate it if you could take a few moments to complete it.  Rest assured, Hiring Managers do not have access to this information and we will treat your information confidentially.
Important notice to Employment businesses/ Agencies
GSK does not accept referrals from employment businesses and/or employment agencies in respect of the vacancies posted on this site. All employment businesses/agencies are required to contact GSK's commercial and general procurement/human resources department to obtain prior written authorization before referring any candidates to GSK. The obtaining of prior written authorization is a condition precedent to any agreement (verbal or written) between the employment business/ agency and GSK. In the absence of such written authorization being obtained any actions undertaken by the employment business/agency shall be deemed to have been performed without the consent or contractual agreement of GSK. GSK shall therefore not be liable for any fees arising from such actions or any fees arising from any referrals by employment businesses/agencies in respect of the vacancies posted on this site.
Please note that if you are a US Licensed Healthcare Professional or Healthcare Professional as defined by the laws of the state issuing your license, GSK may be required to capture and report expenses GSK incurs, on your behalf, in the event you are afforded an interview for employment. This capture of applicable transfers of value is necessary to ensure GSK's compliance to all federal and state US Transparency requirements. For more information, please visit GSK's Transparency Reporting For the Record site.