PepsiCo Beverages : Sales Co-op – Dartmouth (Fall 2023)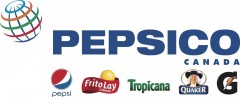 City : Dartmouth
Category : Sales
Industry : Food and Beverage Industry
Employer : PepsiCo Canada
Overview
POSITION: Sales Co-op - Dartmouth (Fall 2023)
TERM: September – December 2023 (4months)

Job Description:
At PepsiCo Canada we're always on the lookout for great talent – and that search often brings us to campuses like yours! So, why choose the PepsiCo Sales Co-op Program?
Early Responsibility: Accelerate your career progression with early responsibility and leadership opportunities;
Make an Impact: Lead change and shake things up, in a fast paced, dynamic, and evolving industry where you can sink your teeth into challenging opportunities and drive for growth;
Development and Coaching: Get coaching from experienced mentors to develop yourself and learn to develop others at a company where our People are a strategic priority;
Mega Brands: Make tangible impact on Globally recognized billion-dollar brands! Your friends and family can touch and taste the impact you make
Responsibilities
What will you do in your first experience?
During your 4-month (possible extension to 8-month) co-op term, you'll be fully immersed in our operations, learning the business from two unique perspectives:
Ground Up

During your first project, you will learn what it takes to develop and sustain a growing CPG business and stretch your current skills by delivering, selling and marketing our products to a set group of retailers.  You will be responsible for managing our business with these customers from start to finish, including:
Delivering consistent sales targets

Understanding, planning and executing advertising displays in conjunction with customers

Performing inventory and cash management on a weekly basis

Merchandising product for customers
 
Building Critical Business Skills

As you progress through your term, you will have the opportunity to apply the knowledge you attained on the frontlines.  Our Sales interns will work closely with our Zone Leadership Team and will be responsible for utilizing strong analytical and communication skills to help the team deliver results with our most important customers.  Key aspects of this assignment include:
Frontline leadership training

Sales forecasting

Daily and weekly Area Sales reporting

Assist Zone Leadership with sales projects

Market execution projects

Other unique projects
Qualifications
You are available to work from September 2023 to the end of December 2023

Completion of second or third year of a Business Degree

High academic achievement along with demonstrated ability to pursue other interests at the same time

A skilled problem solver who enjoys challenges

Strong oral and written communication skills and the ability to confidently interact with all levels within the organization, from front-line to executive

Valid, full driver's license, with a flawless driving record

Reliable and consistent access to a personal vehicle

A self-starter with the ability to plan work to meet objectives, set priorities and manage work schedule