PEOPLE SERVICES ASSISTANT (Toronto, ON, CA, M5V 3C6)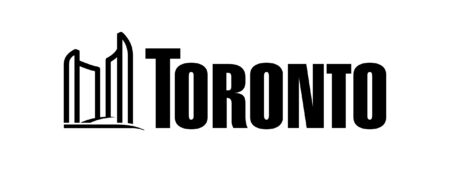 City : Toronto
Category :
Industry : Government
Employer : City of Toronto
Job ID: 36371
Job Category:
Division & Section: Shelter, Support & Housing Admin, SSHA Program Support
Work Location: METRO HALL, 55 John St, Toronto, M5V 3C6
Job Type & Duration: Full-time, Temporary 12 months
Salary:$58,381 -

$69,525

Shift Information: Monday to Friday, 35 hours per week
Affiliation: Non-Union

Qualified List will be established to fill permanent OR temporary positions.

Number of Positions Open: 1
Posting Period: 15-Mar-2023 to 29-Mar-2023
As a member of the People Services Unit for the Shelter, Support, and Housing Administration Division, you will provide administrative support in the delivery of high quality Human Resources services.
Major Responsibilities:
Provides administrative support in Human Resource (HR) related activities such as organizational change requests, complement management maintenance, HR/payroll related forms, letters, reports, maintaining and archiving files, as well as creating/sending correspondence

Compiles, maintains, and tracks data from various internal sources and assists with analysis and forecasting to identify trends in divisional workforce statistical data (vacancies, workforce KPI's, etc.). Prepares summary reports and graphs for divisional management.

Supports recruitment activity related to part-time hiring and divisional Expressions of Interests including scheduling and confirming interviews, securing interview rooms, preparing letters/forms, organizing, and printing materials/packages

Coordinates the division's Police Reference Check Program by scheduling meetings with candidates, providing and explaining associated forms, verifying information, maintaining PRC related records,

undertaking audits

, and upholding the confidentiality of candidate information

Receives, verifies and confirms receipt of internal divisional transfer requests

Edits, formats and prepares visual presentations, briefing materials and other related documentation

Supports divisional training activities and associated administrative and logistical requirements (e.g. securing rooms, sending invitations/receiving confirmations, printing training materials, etc.)

Maintains and enhances divisional training registration and tracking system (ELI) and supports the development of online training

Supports the maintenance of the division's position complement/organizational structure and submits requests for staff for approval through SuccessFactors

Assists with the development of policies and procedures by conducting research into assigned area ensuring that such research takes into account developments within the field, corporate policies and practices, legislation, and initiatives by other levels of government

Responds/forwards inquiries from internal staff (divisional and other City staff), external stakeholders, and the public in a diplomatic and efficient manner. Maintains strict confidentiality of information and records

Works independently and within a team providing a range of administration, coordination and project support within tight timeframes

Retrieves information from various electronic systems and manual files and responds to employee and client inquires

Creates and maintains electronic and hardcopy files, spreadsheets, and databases; ensuring records are maintained in accordance with Corporate and Divisional policies and retention periods

Performs specialized administrative duties to support the Manager, People Services
Key Qualifications:
Post-secondary education in a related discipline (i.e. Human Resources, Business Administration, etc.) or an equivalent combination of education and experience.

Considerable experience providing Human Resource related administrative support to a team of professionals in a multi-disciplinary environment.

Considerable experience preparing reports, spreadsheets, correspondence and
presentation material using Microsoft Office (i.e. MS Word, Excel, PowerPoint) and accessing information/reports using automated Payroll / HRIS systems (i.e. SAP, SuccessFactors).

Experience developing and implementing administrative work procedures and systems

Knowledge of and ability to apply HR related policies, procedures, collective agreements, and employment legislation (i.e. Employment Standards Act, Human Rights Code, Occupational Health & Safety Act etc.).

Ability to exercise independent judgement and discretion in dealing with confidential operational matters.

Ability to take initiative and to plan, organize, and coordinate projects/assignments.

Ability to track and maintain complement reports.

Excellent organizational skills and attention to detail, with the ability to be flexible and work effectively within time constraints and competing priorities in a fast paced environment.

Excellent research and problem solving skills with the ability to compile and analyze data for management decision making.

Excellent customer service and interpersonal skills coupled with the ability to deal
effectively with all levels of staff and the general public in a variety of situations.

Effective communication skills with the ability to draft correspondence and reports relating to divisional Human Resource matters.
Equity, Diversity and Inclusion
The City is an equal opportunity employer, dedicated to creating a workplace culture of inclusiveness that reflects the diverse residents that we serve. Learn more about the City's commitment to employment equity.
Accommodation
The City of Toronto is committed to creating an accessible and inclusive organization. We are committed to providing barrier-free and accessible employment practices in compliance with the Accessibility for Ontarians with Disabilities Act (AODA). Should you require Code-protected accommodation through any stage of the recruitment process, please make them known when contacted and we will work with you to meet your needs. Disability-related accommodation during the application process is available upon request. Learn more about the City's Hiring Policies and Accommodation Process.