Pega Developer – Senior Software Engineer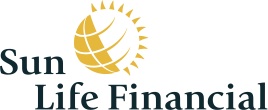 City : North York
Category : Full-time
Industry : Finance
Employer : Sun Life Financial
Vous êtes unique, comme le sont votre parcours, votre expérience et votre façon de voir les choses. Ici, on vous encourage et on vous motive à donner le meilleur de vous-même, et on vous donne les moyens de le faire. Vous travaillerez avec des collègues dynamiques – experts dans leur domaine – qui sont impatients de partager leurs connaissances avec vous. Vous aurez des gestionnaires inspirants qui vous aideront à développer votre potentiel et à atteindre de nouveaux sommets. Chaque jour, vous aurez de nouvelles occasions de rendre la vie de nos Clients plus radieuse – ils sont au cœur de tout ce que nous faisons. Découvrez comment vous pouvez faire une différence dans la vie des gens, des familles, des collectivités – ici et partout dans le monde.
Description de poste:
Our Senior Software Engineer, Operations will have an overall responsibility for the design, technical delivery, and overall quality of the Pega solution, by working as technical lead on projects, reviewing data management plans, establishing and managing the technical environment.
What will you do?
Works with Process Architect to understand/identify reuse opportunities and participate in scope definition workshops and owns delivery of the completed work.

Assist developer resources by providing guidance and advice on technical issues and reviewing their work.

Share complexities as an input into costs for a project and helps estimate work effort. Also, contribute to defining timelines and project plans; analyze and estimate feasibility, cost, time and scope.

Works with the Product Owner to create the Definition of Done (DOD) - the set of activities for complete user stories.

Collaborate with architects, designers/developers, business system analysts and testing specialists to deliver high quality solutions

Produce both high-level and detailed-level designs and implement Pega solutions based on business requirements and defined architectures

Coordinate with both onshore and offshore teams to ensure coding, testing, debugging and implementation activities are completed as required & analyze, define and document requirements for data, workflow, logical processes, interface design, internal and external checks, controls, and outputs.

Ensure information security standards and requirements are incorporated into all solutions

Contribute to the ongoing support, stability and performance of application systems in production including problem analysis, resolution, and escalation and reporting as necessary. 
What do you need to succeed?
4 years' experience designing and delivering complex Pega case management projects

Demonstrated experience in solution design for Pega based solutions encompassing internal facing and external facing applications

Advanced knowledge of BPM concepts, techniques, tools and delivery approaches

Minimum 7 years of progressive information technology experience with full application development life cycle and systems integration experience

Knowledge of the PRPC Architecture, as well as PRPC design & implementation features

Strong data modeling experience

Experience working in Agile and Waterfall environments
Preferred Skills:  
Certified Lead System Architect (CLSA) or Pega Certified System Architect (CSA).

3 years of hands-on technical working experience with Java/J2EE (JSP, Servlets, EJB, XML); relational databases (Oracle/DB2/MS SQL Server).

Knowledge of the financial and insurance industries including Group Benefits / Retirement products and business domains. 
What's in it for you?
Competitive salary and bonus structure influenced by market range data

Flexible Benefits from the day you join to meet the needs of you and your family

Pension, stock and savings programs to help build and enhance your future financial security

Work-life balance by scheduling your day around your priorities and having more time to spend on the important things

An environment of continuous learning and improvement
Special Notes:
This role will require a Canadian enhanced reliability security clearance, which requires min 5-year Canadian history review (residing in Canada, fingerprinting etc.) by the RCMP.

Occasional weekend / after-hours work may be required to support project implementations, system upgrades and support for production environments

IT supports internal business clients in Waterloo, Toronto and Montreal. Occasional travel between these locations may be required.
#LI-Hybrid
L'échelle du salaire de base est pour l'emplacement principal du poste affiché. Elle peut varier selon l'emplacement du candidat sélectionné et d'autres facteurs. En plus du salaire de base, les employés admissibles de la Financière Sun Life participent à différents programmes de rémunération incitative, dont le montant octroyé est discrétionnaire et dépend du rendement de l'employé et de la compagnie. Certains postes de vente participent à des programmes de rémunération incitative basés sur les résultats de vente individuels ou de groupe. 
Depuis toujours, la diversité et l'intégration sont au cœur des valeurs de la Financière Sun Life. Nous croyons qu'un effectif diversifié ayant des points de vue variés et des idées créatives est avantageux pour nos clients, pour les collectivités où nous exerçons nos activités, ainsi que pour nous tous, en tant que collègues. Nous accueillons avec enthousiasme les candidatures de personnes compétentes provenant de tous les horizons.
Les personnes handicapées ayant besoin de mesures d'adaptation pour présenter leur candidature et celles qui doivent consulter les offres d'emploi sur un support de substitution peuvent envoyer leur demande par courriel à l'adresse 'thebrightside@sunlife.com'.
À la Sun Life, nous voulons créer un environnement de travail flexible où nos employés sont outillés pour donner le meilleur d'eux-mêmes. Nous offrons plusieurs options de travail flexibles selon les exigences du poste et les besoins individuels. N'hésitez pas à en discuter pendant le processus de sélection.
Nous remercions tous les candidats de l'intérêt manifesté pour ce poste. Nous ne communiquerons qu'avec les personnes qui auront été retenues pour passer une entrevue.
Échelle salariale:
56,300/56 300 - 92,900/92 900
Catégorie d'emploi:
Développement d'applications - TI
Fin de l'affichage:
17/08/2022