Payroll & Benefits Administrator – Burnaby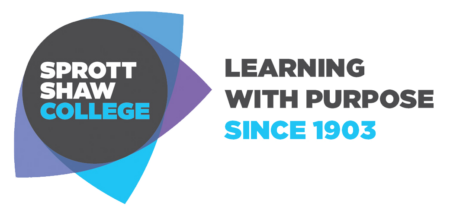 City : Burnaby
Category : Other
Industry : Education
Employer : Sprott Shaw College
Are you motivated by using your talents to support others? Come work for one of BC's top private colleges!
Reporting to Director of Payroll and Benefits, the Payroll and Benefits Administrator will work with the Payroll Administrator to ensure the company's benefits, pension plan and payroll processing are completed as accurately and timely as possible.
Responsibilities:
• Process the bi-weekly payroll for all companies based on payroll information provided by Director, Payroll & Benefits
• Tracking new hire onboarding documents and ensure accurate information recorded
• Setting up new hires in ADP WFN each pay period, setup IT access to SSC web portal
• Assist payroll team with reviewing, correcting and balancing payroll output
• Assist employees with ADP WFN registration and respond to ADP access inquires
• Prepare manual pay cheques for off-cycle payroll payments, calculating statutory deductions, and updating employee records in payroll system
• Track employees' benefits enrollment forms and maintain filing of benefits forms
• Enroll employees in group benefits plan on insurance carrier's online portal
• Prepare employer form for Long Term Disability claims for employees on medical leave
• Process application for optional benefits and setup deductions in payroll system
• Track pension plan enrollment, and setup RRSP deductions in payroll system
• Track hourly employees' benefits eligibility and make appropriate changes basing on insurance policy.
• Reconcile taxable benefits and benefits deduction reports with benefits billings; update Year-to-Date taxable amounts in the pay period when needed
• Assist Payroll Director with reconciliation and verification of employee time off accruals and provide information to stakeholders as regards to time off entitlement and utilizations
• Assist with preparing various payroll and benefits reports for stakeholders
• Prepare electronic Record of Employment (ROE) for terminated and/or leave of absence employees and submit to Canada Revenue Agency
• Prepare after-pay cheque requisitions for payments to third parties as demanded by legislation (e.g. garnishee orders)
• Tack IT cancellation spreadsheet and ensure all IT accesses disabled on time
• Maintain all employees' payroll and HR files both physically and electronically
• Maintain ADP WFN homepage and ensure the company's payroll and benefits news and schedules updated in time
• Prepare employment and payroll records for solicitors and colleting services fees
• Prepare WCB and BC Health tax reports as per government's posted deadlines
• Assist with telephones and other miscellaneous office duties
• Duties and responsibilities may be added, deleted, or changed at any time at the discretion of management, formally or informally, either verbally or in writing
Qualifications and Education:
Must be fully certified as a Payroll Compliance Practitioner (PCP) with the National Payroll Institute (NPI)


Minimum three (3) years payroll work experience

Experience with ADP WFN software an asset

Experience with maintaining group benefits plan an asset

Experience with group RRSP/DPSP plan an asset

Advance knowledge and skills in Microsoft Excel an asset
Skills & Competencies
Knowledge of MS Office and/or database systems

Excellent communication

Interpersonal skills

Teamwork

Accountability

Planning and Organizing

Problem Solving

Time Management
What we offer
Reimbursement of Practicing license or Professional Association Membership fees

Tuition discount for Spouse and Children

Long Service Awards Program

Employer-paid training such as Indigenous Awareness and LGBTQ2+

Reimbursement of tuition costs for attaining Adult Education Credential.

Disability and Life insurance

Employee Assistance Program

Extended health care (Dental, Vision, paramedical)

Flexible schedule, work-life work life balance

Eligible to participate in a Registered Retired Savings Plan and the Deferred Profit Sharing Plan

5 sick and 2 personal leave days a year for full-time employees

Education and Training allowance
Commitment to Equity, Diversity & Inclusion
Sprott Shaw College is an Equal Opportunity Employer and welcomes all applicants to apply and does not discriminate based on race, religion, color, sex, gender identity,
CLOSING DETAILS
Application Process: Please apply with a cover letter and resume on this site.

Application Deadline: The position will be filled as soon as a suitable candidate is identified.