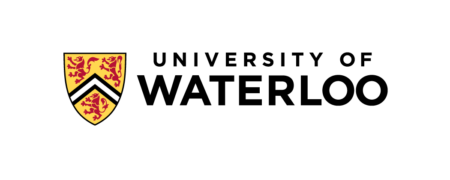 City : Waterloo, ON
Category : Permanent
Industry : Education
Employer : University of Waterloo
Overview:
The Patient Care Coordinator is responsible for coordinating patient care and is responsible for duties that encompass patient reception, patient scheduling, cash handling, maintenance of patient records, patient safety/infection prevention and control as well as administrative functions with a view to promoting safe, quality patient care and optimizing patient flow, clinic revenue and operations. The Patient Care Coordinator will be assigned to one of multiple specialized clinics. While the overall accountabilities are similar, specific duties/tasks may vary from clinic to clinic.
Responsibilities:
Patient Reception
Handle incoming telephone calls to the WEI and orients patients to the WEI's mandate, services and processes
Prepare and manage the patient schedule in VisualEyes (EMR system), and schedule appointments in accordance with optometrist availability and appointment criteria, including assigning Optometrists and student interns to clinic rooms
Confirm patient appointments and notify patients of any fees associated with the services provided; attempt to fill any openings due to cancellations to optimize WEI revenue
Verify eligibility for OHIP coverage for all scheduled patients
Greet patients in the WEI and notify doctors and interns of patient arrival; route patients through the WEI via the EMR system to optimize patient flow
Follow up with patients who do not show for their appointment to initiate another appointment booking to optimize patient care and clinic revenue
Maintain a computerized recall system and contact patients to book a recall appointment
Patient/Administrative Records Maintenance
Process patient records in accordance with OHIP and 3rd party billing requirements, consistent with clinic policies and procedures, including checking any follow up appointments or invoicing/billing concerns and notify the appropriate person to address the issue
Ensure patient records are up-to-date by verifying patient personal information at time of appointment booking or at check-in/arrival to appointment
Maintain and record patient statistics
Provide clinician attendance records to the Clinic Operations Manager for payroll processing
Provide administrative support as required
Prepare and distribute student evaluations in the electronic student evaluation system or paper evaluation forms
Solicit and record patient consent for teaching and research in support of the School's teaching and research mandate
Payments/Supplies & Inventory Maintenance
Receive payments in accordance with the financial policies and procedures of the clinic and the university, including invoicing and billing payment for third party billings
Undertake daily reconciliation of day-end transactions (cash/credit/debit and parking vouchers)
Order, monitor and maintain supplies, products or equipment required for use in the Clinic from the Purchasing and Inventory Control Co ordinator
Assist with the ordering and/or dispensing of spectacle and/or contact lenses and other products required to provide appropriate care for patients
Responsible for the annual fiscal year-end WEI inventory count within their specialized clinical area
Patient Safety & Quality Assurance
Triage emergency calls during regular business hours, notify the on-call OD of emergency calls and book appointments as per optometrist's direction
Maintain effective patient recall and follow-up, including monitoring patient progress to ensure timely scheduling of appointments to ensure patient safety, consistent with standards for optometric care and as directed by the supervising optometrist
Promote and disseminate the Clinic's Patient Satisfaction Survey to gather feedback on patient experience for improvement
Assist in the review of patient records to ensure that all required data fields in the EMR are completed, ensuring the integrity of the patient record (in support of patient care and billing)
Undertake "Routine Practices" for infection prevention and control based on provincial Public Health standards
May serve as back-up resource for medical reprocessing (sterilization) of optometric instruments (using autoclave), consistent with the WEI's Standard Operating Procedure and provincial requirements
Assist in contacting patients with scheduled appointments to inform them of a clinic closure due to inclement weather or emergency situation
Clinic Staff, Optometrist and Student Support
Provide support to all supervisors and students working in the WEI, including assigning patients and clinic rooms
Deliver the administrative component of the orientation sessions at the beginning of each new student rotations
Assist with training new employees and work-study students on the daily job requirements, the EMR system, and the clinic policies and procedures
Assist with the organization of special activities in the clinic such as lunch and learn sessions
Perform varied administrative tasks and special projects to promote smooth operations, and in support of the clinic's dual mandate - to provide excellent patient care and to educate optometry student clinical interns
Qualifications:
Medical Secretarial, Health Administration, or Optometric Assistant diploma, medical terminology course, or equivalent combination of education and experience
Minimum of 2 years of experience working in a health care environment, preferably in an optometric practice setting is recommended
Experience in a patient/customer facing role
Experience working with cash/receiving payments
Working knowledge of an electronic medical records (EMR) system, preferably Visual-Eyes (VE) or another system tailored to optometry
Working knowledge of OHIP regulations specific to optometry preferred
Working knowledge of Privacy legislation
Basic knowledge of infection prevention and control practices
Well-developed oral and written communication skills exercising tact and diplomacy
Well-developed problem solving and conflict resolution skills to deliver exceptional patient/customer service and experience
Ability to work independently and collaboratively as part of a team
Ability to accommodate different assignments, working schedules and specialty clinics
Proficiency in Microsoft Office (Outlook, Word)
The Clinic is open Monday to Saturday from 7:30 a.m. until 9:00 p.m.  Hours are subject to change, and employees are expected to accept work assignments within the timeframes when the clinic is operating. Normally rotations will be organized, but from time to time it may be necessary for clinic management to assign alternate hours.
Equity Statement:
The University of Waterloo acknowledges that much of our work takes place on the traditional territory of the Neutral, Anishinaabeg and Haudenosaunee peoples. Our main campus is situated on the Haldimand Tract, the land granted to the Six Nations that includes six miles on each side of the Grand River. Our active work toward reconciliation takes place across our campuses through research, learning, teaching, and community building, and is co-ordinated within our Office of Indigenous Relations.
The University values the diverse and intersectional identities of its students, faculty, and staff. The University regards equity and diversity as an integral part of academic excellence and is committed to accessibility for all employees. The University of Waterloo seeks applicants who embrace our values of equity, anti-racism and inclusion.  As such, we encourage applications from candidates who have been historically disadvantaged and marginalized, including applicants who identify as First Nations, Métis and/or Inuk (Inuit), Black, racialized, a person with a disability, women and/or 2SLGBTQ+.
All qualified candidates are encouraged to apply; however, Canadians and permanent residents will be given priority.
The University of Waterloo is committed to accessibility for persons with disabilities. If you have any application, interview, or workplace accommodation requests, please contact Human Resources at hrhelp@uwaterloo.ca  or 519-888-4567, ext. 45935.