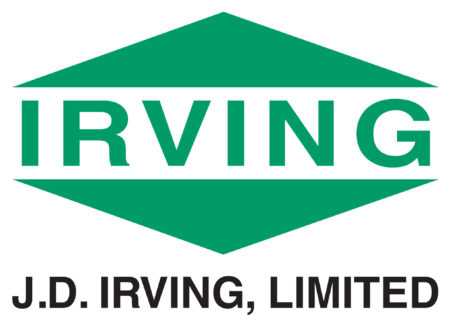 City : Lethbridge
Category : Production & Skilled Trades
Industry : Crop production
Employer : J.D. Irving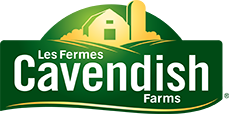 Packaging Supervisor
Cavendish Farms is a leading producer of frozen food products for retail and foodservice markets throughout Canada, the United States, and around the world. We have state-of-the-art potato processing plants in Prince Edward Island, Lethbridge, Alberta, and Jamestown, North Dakota, and an appetizer plant in Wheatley, Ontario. Our Head office is in Dieppe, New Brunswick and has sales office locations in Toronto, Montreal, and Boston.
Job Summary
The Packaging Supervisor is accountable for motivating employees to produce quality product in a consistent, timely and cost effective manner that meet and exceed the quality expectations of our customers.
Relationships and Contacts
This position reports to the Shift Manager and Production Manager. The job incumbent will directly supervise unionized employees. This position requires interaction with all departments within Cavendish Farms.
Major Responsibilities
Managing the day to day operations of the packaging department.

Initiate problem solving in packaging to improve results.

Supervising the performance and results of union employees leading to a well performing team.

Utilize equipment, supplies and personnel to maximize productivity.

Manage rework and tote inventory on a daily basis

Meet production output targets including yields and volume.

Identify productivity improvements.

Provide guidance and supervision to employees to ensure that standard operating procedures are understood and followed.

Document and maintain accurate records with respect to employee performance, product quality, daily reconciliation, health and safety, and attendance.

Develop, lead and coach employees through effective training and recognition.

Foster and maintain a positive labour relations environment by ensuring that all employees are treated with respect, grievances are dealt with in a timely manner, and employee concerns are managed in accordance with the collective agreement.

Perform applicable food safety duties in the absence of personnel within the Production department

Ensure compliance to Government regulations and Company specifications for HACCP, Sanitation, and Safety.
Health and Safety Responsibilities
Using or wearing the protective equipment designated by the accident prevention policy.

Follow safe work procedures.

Reporting immediately unsafe conditions or acts.

Reporting all accidents or injuries immediately.

Follow safe work procedures, rules and policies.

Obtain and keep current Standard First Aid Level C CPR & AED certification

Ensuring employees are not performing work with faulty equipment or in violation of safe work practices.

Supervising and directing employees when doing hazardous work.

Ensuring all protective devises and equipment are properly used and maintained.

Ensuring employees are thoroughly familiar with safe work methods for jobs being performed under their supervision and insisting on their use at all times.

Developing a proper perspective among their employees toward accident prevention through training and personal example.

Initiating appropriate action promptly to correct any unsafe situation, condition, tool, equipment, process or practice that they may be aware of. Initiate all follow-up required to ensure completion.

Provide first aid and/or arrange for transportation for injured employees to medical aid.

Investigating all medical aids, lost time accidents, first aids and near misses. Submission of reports to the Plant Manager, Production Manager and Health and Safety Manager.

Training and instructing new, transferred or loaned employees with respect to Safety Rules and Procedures in their area, including the issuing of personal protective equipment.

Ensure that good housekeeping is maintained at all times.

Enforcing awareness of all Accident Prevention Rules in Provincial Health and Safety legislation.

Conducting monthly departmental safety meetings.

Reporting all accidents or injuries to your supervisor immediately.
Food Safety Responsibilities
Commitment to Quality System Policy

Enforce quality and food safety programs within the role

Communication of food safety issues to related department and action within the role

Active participation in food safety, food security, health, sanitation, hygiene and quality program within the role
Qualifications and Abilities
5 or more years of production experience in a food processing industry preferred;

Strong verbal and written communication skills;

Proven decision making ability;

Excellent interpersonal skills with the ability to manage conflict and build teams;

Working knowledge of Microsoft Office;

A proven track record of being pro-active and taking initiative;

The flexibility to adapt to a 24 hour, 7 day operation schedule; and

Knowledge of HACCP and Health and Safety regulations.

Preference will be given to candidates with previous supervisory experience and some post secondary education.

Seeks out and applies best practices as solutions to correct deficiencies,

Continues to examine opportunities for personal growth and industry knowledge,
Physical Requirements
Ability to stand/walk for 12 hours

Ability to squat, bend, kneel, reach, twist, use ladders, climb stairs

Occasional lifting up to 50lb/ 34kg

Occasional carrying up to 50lb/34kg
We appreciate your interest in our company! Only those candidates selected for an interview will be contacted.
To learn more about our products and services, click here.
Cavendish Farms Corporation is committed to the principle of equal opportunity in its employment practices and to providing an environment free from discrimination and harassment for all employees.