Packaging Operator I – 12 Months Contract (Night Shift)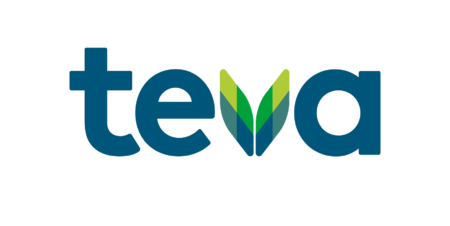 City : See posting
Category : See posting
Industry : Pharmaceutical/Healthcare
Employer : Teva Canada
Who we are
Together, we're on a mission to make good health more affordable and accessible, to help millions around the world enjoy healthier lives. It's a mission that bonds our people across nearly 60 countries and a rich, diverse variety of nationalities and backgrounds. Working here means working with the world's leading manufacturer of generic medicines, and the proud producer of many of the products on the World Health Organization's Essential Medicines List. Today, at least 200 million people around the world take one of our medicines every single day. An amazing number, but we're always looking for new ways to continue making a difference, and new people to make a difference with.
The opportunity
We are currently seeking packaging operators to join our team! 12-month contract.

The Packaging Operator I packages products by operating various equipment by the master packaging order (MPO) and in compliance with EH&S policies, GMPs, and controlled procedures (SOP, EM, WI, JA, etc.) and performing troubleshooting and setup in an essential capacity, as required per Department/Site
Performs duties by the master packaging order (MPO) and is in compliance with EH&S policies, GMPs, and controlled procedures (SOP, EM, WI, JA, etc.).
Conducts basic equipment setup: Programming batch information, setup, and equipment configuration. Includes dismantling, cleaning, and assembly of processing equipment/rooms according to controlled procedures.
Conducts basic troubleshooting: Identifies issues and reacts to resolve (i.e., reset and delicate tune equipment) within the area of responsibility.
Inspect the finished product according to specifications.
Complete documentation accurately as required.
Maintain the packaging area clean, neat, and orderly.
Work safely by Teva Canada policy.
Supports and engages in OPEX activities/ initiatives (OEE, SMED, RCPS, Kaizen, 5S, etc.).
Adhere to Health & Safety procedures, OH&S Act, and follow the proper use of process equipment.
Perform other duties as assigned.
Your experience and qualifications
Minimum One (1) year of pharmaceutical experience.
Minimum successful completion of High School diploma.
Demonstrated mechanical ability with high high-speedinery.
Good knowledge of Health & Safety procedures, including, OH&S Act & WHMIS.
Solid fundamental mathematical skills.
Good interpersonal skills with the ability to work as part of a high-performance team.
Already Working @TEVA?
If you are a current Teva employee, please apply using the internal career site available on "Employee Central". By doing so, your application will be treated with priority. You will also be able to see opportunities that are open exclusively to Teva employees. Use the following link to search and apply: Internal Career Site
The internal career site is available from your home network as well. If you have trouble accessing your EC account, please contact your local HR/IT partner.
Teva's Equal Employment Opportunity Commitment
Teva Pharmaceuticals is committed to equal opportunity in employment. It is Teva's global policy that equal employment opportunity be provided without regard to age, race, creed, color, religion, sex, disability, pregnancy, medical condition, sexual orientation, gender identity or expression, ancestry, veteran status, national or ethnic origin or any other legally recognized status entitled to protection under applicable laws.