Outbound Sales Representative (Onsite)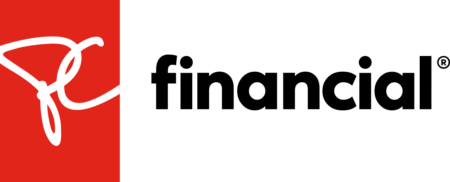 City : Calgary, Alberta
Category : Full time
Industry : Financial Services
Employer : Shoppers Drug Mart®
Referred applicants should not apply directly to this role.
All referred applicants must first be submitted through Workday by a current Loblaw Colleague.
Location:
5251 Country Hills Blvd NW, Calgary, Alberta, T3A 5H8
When you hire great people, great things can happen. 
PC Financial offers unprecedented value to Canadians through payment products. We're a different kind of bank with a different type of team—we're collaborative and supportive and have the freedom and responsibility to thrive. Our purpose is to make the everyday simple and better for our customers, and we strive to make every dollar worth more.
Proudly serving over 3 million customers, PC Financial continues to grow by offering payment solutions and services that reward our customers every day. As a subsidiary of Loblaws Company Inc., we share the CORE values of Care, Ownership, Respect and Excellence. We are dedicated to helping Canadians Live Life Well. Join us on our journey.
Outbound Sales Representative (Onsite)
Are you a proactive, results-driven individual passionate about sales and elevating customer experiences? If so, we want you to be part of our team as an Outbound Sales Representative, where you'll proactively interact with customers while they're shopping at their Loblaw store. This is your opportunity to lead, showcase your sales prowess, and become a product expert while consistently exceeding sales targets. We are committed to creating a customer-centric environment and need your sales prowess to help us achieve this mission.
Your Key Responsibilities:
Engage and Sell: Your primary role is to actively engage with your Loblaw location's customers while they are shopping in-store and sell our President's Choice Financial products that best meet their needs. Become the embodiment of our brand and establish authentic connections that drive sales.
Customer-Centric Solutions: Thrive by understanding our customer's unique needs and delivering tailored recommendations for the most fitting solutions.
Product Knowledge Maven: Showcase exceptional product knowledge, positioning yourself as the go-to resource for customers seeking advice and information.
Product Champion: Generate excitement around our product offerings, becoming a subject matter expert and an enthusiastic advocate for our brand and products.
Confident Sales Approach: Approach each interaction with unwavering confidence and enthusiasm, expertly promoting and selling our diverse products and solutions.
Qualifications for Success:
Sales Savvy: A minimum of 1 year of experience in sales is an asset, preferably within the financial or retail sector. Post-secondary education is advantageous.
Customer Acquisition Expertise: Possess an outgoing personality and the ability to acquire new customers effortlessly. Surpassing sales quotas is second nature to you.
Effective Communicator: Leverage your strong communication skills to engage and influence both current and potential customers by understanding their needs and recommending pertinent products and services.
Integrity and Confidentiality: Maintain high integrity and accountability when handling confidential customer information.
Continuous Learning: Embrace daily interactions with peers and leadership as opportunities for learning and personal growth.
Desire for Advancement: Display eagerness to tackle new challenges and seize opportunities within the organization, with a firm commitment to learning and development through coaching and training.
Energetic Enthusiasm: Thrive in a customer-focused environment and infuse a high level of enthusiasm and energy into your work.
What We Offer:
Competitive Compensation: Enjoy a competitive base salary and unlimited incentives for every sale you complete.
Comprehensive Benefits: Access a host of company perks and benefits from day one of employment!
Professional Development: Invest in your future with top-notch learning, development, and training opportunities to help you achieve your goals and advance your career. Opportunities not only to grow your career with PC Financial & Services but also as part of the broader Loblaw brand of companies.
If you're a motivated sales specialist ready to propel your career to the next level and make a substantial impact, we invite you to apply and become an integral part of our dynamic team. Join us in providing exceptional financial solutions and rewards to our valued customers. Your sales expertise will be the driving force behind our success!
Come and join a winning team who demonstrates innovation, energy, creativity and vision.  We recognize the importance of a diverse workforce and we therefor encourage applications from Aboriginal Peoples, women, members of a visible minority and persons with a disability.  We thank all applicants for their interest, however, only those selected for an interview will be contacted.
Number of Openings:
1
PC Financial recognizes Canada's diversity as a source of national pride and strength. We have made it a priority to reflect our nation's evolving diversity in the products we sell, the people we hire, and the culture we create in our organization. Accommodation is available upon request for applicants and colleagues with disabilities.
In addition, we believe that compliance with laws is about doing the right thing.  Upholding the law is part of our Code of Conduct – it reinforces what our customers and stakeholders expect of us.
Please Note: If you have Employee Self Service (ESS) on Workday, apply to this job via the Workday application.