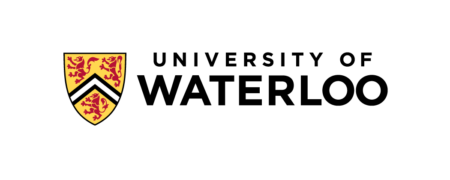 City : Waterloo, ON
Category : Permanent
Industry : Education
Employer : University of Waterloo
Overview:
The Optical Services Manager is responsible for leading and managing the mission and operations of Optical Services at the Waterloo Eye Institute, University of Waterloo. The manager reports to the Clinic Director, and will also collaborate with the Clinic Operations Managers, the Policy and Development Officer, the Clinic Financial Manager, and the Administrative and Financial Officers.
Responsibilities:
Human Resources Administration
In conjunction with the Clinic Director, provide guidance on human resources such as:
Recruit new staff for Optical Services (Opticians and/or Optical Services Account Manager)
Provide monthly work schedules to ensure that all shifts are adequately covered and equitably distributed
Monitor workflow and assess performance of all OS staff, providing periodic feedback
Solicit feedback, write-up, and deliver staff performance appraisals in consultation with Clinic Director
Develop and monitor performance improvement plans when required
Responsible to ensure that all accidents are reported and paperwork completed and sent to the Safety Office for filing
In consultation with the Clinic Policy and Development Officer, inform the School's Safety Coordinator of all safety violations
Administrative Duties
Liaise with vendors (frames and lenses) to negotiate appropriate pricing and terms
Manage frame boards and inventory to optimize patient experience and net profit
Responsible for Optical Services patient experience – feedback, complaints resolution, and outreach
Financial management of OS: authorize payments for suppliers from Optical Services, Contact Lens and the HSOC Optical; production; revenue and expenses; annual budget planning
Active member of the Clinic Committee team to promote integration of patient care services
Continual process improvement to support the need of patients, students, and the WEI 
Optician Duties/Intern Supervision
Clinical instruction and evaluation of interns in Optical Services
Expose students to contemporary techniques and technologies in frame selection, repair and spectacle fabrication
Provide support to interns as needed with advanced techniques (e.g. aniseikonic and lens demonstration), software and new technology
Conduct orientation for new interns
Review and confirm all Visual Eyes system entries and sign files when complete
Verify measurements, frame choice and adjustments
Verify work orders checking for accuracy and completeness
Provide same day edging services
Troubleshoot/problem solve vision difficulties with patients new or existing glasses; follow up by making a referral (if required) to the appropriate clinic area to solve their chief complaint
Carry out frame and lens repairs
Classroom Instruction
Provide and delivers lectures on relevant dispensing skills and concepts
Meet and discuss latest lens technologies with optical company representatives to ensure and promote the use of contemporary technologies
Qualifications:
University degree or equivalent education and experience required
Ontario Optician's License required
5-7 years of optical experience required, preferably in an academic environment
5+ years of supervisory experience required
Ability to manage multiple projects and responsibilities and to prioritize is critical
Previous experience with in an electronic medical record system is required
Solid understanding of policies and procedures relating to staff (policy, 5, 6, 18, and 36)
Good understanding of Microsoft Office (Word, Excel and Powerpoint)
Good knowledge and understanding of an Electronic Medical Record System (EMR), preferably Visual Eyes
Solid understanding of all ophthalmic instruments and equipment required
Ability to communicate, both orally and in a written format, information at all levels of the organization is essential
The Clinic is open Monday to Saturday from 7:30 a.m. until 9:00 p.m. Hours are subject to change, and employees are expected to accept work assignments within the timeframes when the clinic is operating. Normally rotations will be organized, but from time to time it may be necessary for clinic management to assign alternate hours
Equity Statement:
The University of Waterloo acknowledges that much of our work takes place on the traditional territory of the Neutral, Anishinaabeg and Haudenosaunee peoples. Our main campus is situated on the Haldimand Tract, the land granted to the Six Nations that includes six miles on each side of the Grand River. Our active work toward reconciliation takes place across our campuses through research, learning, teaching, and community building, and is co-ordinated within our Office of Indigenous Relations.
The University values the diverse and intersectional identities of its students, faculty, and staff. The University regards equity and diversity as an integral part of academic excellence and is committed to accessibility for all employees. The University of Waterloo seeks applicants who embrace our values of equity, anti-racism and inclusion.  As such, we encourage applications from candidates who have been historically disadvantaged and marginalized, including applicants who identify as First Nations, Métis and/or Inuk (Inuit), Black, racialized, a person with a disability, women and/or 2SLGBTQ+.
All qualified candidates are encouraged to apply; however, Canadians and permanent residents will be given priority.
The University of Waterloo is committed to accessibility for persons with disabilities. If you have any application, interview, or workplace accommodation requests, please contact Human Resources at hrhelp@uwaterloo.ca  or 519-888-4567, ext. 45935.