Opportunities for Electrical and Instrumentation Technicians – Macon Tissue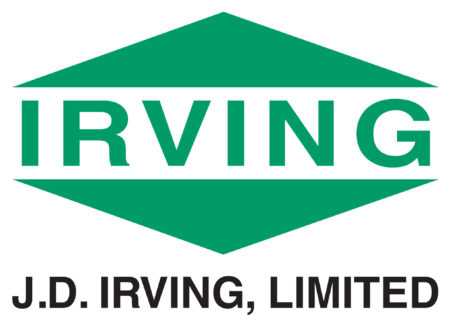 City : Macon
Category : Production & Skilled Trades
Industry : Paper manufacturing
Employer : J.D. Irving

OPPORTUNITIES FOR ELECTRICAL & INSTRUMENTATION TECHNICIAN
Macon, GA
At Irving Tissue, we recognize that the key to our success is our people. We are a family-owned and operated company that has grown to become one of North America's leading manufacturers of household paper products. Irving Tissue produces both branded and private label bathroom tissue, facial tissue, paper towels, and napkins. Consumers know us by our Scotties facial brand. Our manufacturing facilities are located in Fort Edward, NY, Toronto, Ontario, and Dieppe, New Brunswick and Macon, GA.
We are looking for Electrical & Instrumentation Technicians with a "Can Do" attitude, who are passionate about achieving results and driving improvement.
Qualifications:
Education Required: Associates Degree or Certification in Electrical or Journeyman Status

Years of Experience: 1 year experience, preferred Engineering, Mechanical Engineering and Statistics

Must be able to work at heights and in a dusty/hot environment

Must understand electrical safety practices and procedures

Excellent team and communication skills

Safety-conscious, quality-conscious, and self-managing

Organizing and problem solving skills

Ability and willingness to learn and grow

Results-oriented; accept accountability for self and team

Desire to work in a fast-paced environment with multiple changing priorities

Experience working in a manufacturing environment is a plus

Excellent attendance and safety records

Solid work history

Familiarity with computers and system interface software

Must possess knowledge & experience in:

Electrical power distribution

PLC's

AC & DC drives (stand alone and distributed)

DCS – distributed control systems

Motion control systems

Motor control systems

Industrial instrumentation (not mandatory but a plus)

Control and communications networks

Hydraulic and pneumatic control systems

Robotics (not mandatory, but a plus)
Candidates will be evaluated for their math skills, reading comprehension, attitudes, behaviors, mechanical comprehension, and electrical knowledge and skills.
Key Responsibilities:
Troubleshooting and repair of state-of-the-art papermaking and packaging equipment including high speed servo drives and robotics
What We Offer:
Pay range is $28.19/hr to $38.42/hr, depending on experience, qualifications, and professional certifications

Excellent benefits

Including health, dental, life insurance, disability insurance, 401k match, vacation, tuition & wellness reimbursement, and more.

Advancement Opportunities

There are plentiful opportunities to promote to higher level positions in our organization. While seniority does play a role in movement up the Lines of Progression, most employees who wish to achieve the higher levels are only limited by their own desire to progress and willingness to learn. If you are someone who believes you can achieve great things for yourself and our Company, then you are the person we want on our team!
To Apply for this Career Opportunity:
Concerned you don't meet every requirement? Research has shown that many women only apply to jobs when they feel they meet 100% of the hiring criteria. At Irving Tissue, we are focused on creating an inclusive environment where everyone feels welcome, appreciated and encouraged to contribute fully. If you are interested in this position but are concerned you may not fit the requirements perfectly, we would encourage you to still apply. You might be exactly who we're looking for with this role or others we have available!
Please apply online.
We appreciate your interest in our company, however only those candidates selected for an interview will be contacted.
To learn more about our products and services, click here
Irving Tissue, a division of Irving Consumer Products, Inc., is an Equal Opportunity / Affirmative Action employer. All qualified applicants will receive consideration for employment without regard to race, color, religion, sex, sexual orientation, gender identity, national origin, age, disability, or protected Veteran status.