Operator (Collection & Distribution)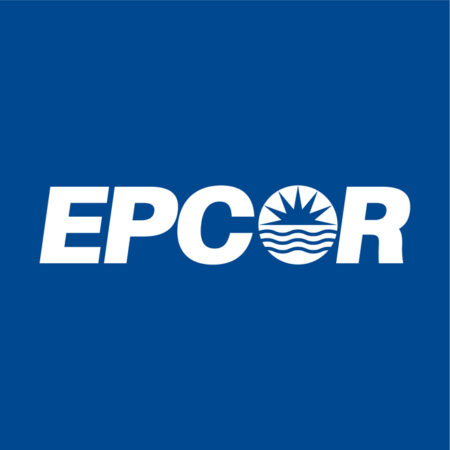 City : Chestermere
Category : Permanent Full Time
Industry : Utilities
Employer : EPCOR
Highlights of the job
We are hiring one (1) Full Time, Permanent Operator position working out of Chestermere, AB.
Open to Internal and External candidates!
Do you want to be part of an innovative company that is a growing, industry-leader in the area of water and wastewater treatment? Do you possess a strong service orientation, excellent work ethic and the ability to work collaboratively within a team dynamic?
What you would be responsible for
Maintaining, inspecting, and repairing water distribution and wastewater collection facilities and infrastructures.

Collecting samples and conducting lab analysis, meeting internal QA/QC standards.

Servicing of infrastructure in wastewater collection systems, water distribution systems, and water and wastewater plant operations activities (i.e. water quality sampling, process monitoring, evaluation and control, residuals management, equipment isolations and shutdowns, cleaning, and quality assurance/quality control testing).

Completing daily work permits and safe work plans.

Collecting data for monthly regulatory and operational reporting as required.

Generating and analyzing reports as required (i.e. monthly/annual reports, safety reports, and financial reports).

Troubleshooting day-to-day operational issues and developing solutions to rectify these issues.

Developing and maintaining Standard Operating Procedures (SOP's).

Other related duties as assigned.
What is required to be successful
Grade 12 diploma or equivalent is required.
Candidates who possess a NAIT Water & Wastewater Technician Certificate/Diploma (or certification from an equivalent training program recognized by EPCOR) are preferred.

Minimum 2 years of directly related experience in the water and/or wastewater field.

A minimum of Level I Certification in Water Distribution and Wastewater Collection, and/or relevant work experience at a Level II or higher certified facility is required.

Note: Candidates who possess less than this level of certification may be considered at a developmental level.

A willingness to maintain and upgrade certification in the disciplines of Wastewater Treatment, Water Distribution, Wastewater Collection.

A valid Class 5 Alberta Motor Vehicle Operator's License (with 6 demerits or less). A Driver Abstract may be required. The successful candidate must qualify for and maintain an EPCOR driver's permit.

Able to meet the physical demands required of this position.

Clearance on pre-placement medical and drug and alcohol testing will be required.

The successful candidate must be legally entitled to work in Canada.
The ideal candidate for this position must demonstrate a strong results orientation and be regarded highly for their commitment to quality service and excellence. This position also requires highly developed analytical and decision-making skills.
Other important facts about this job
Jurisdiction: OSH
Hours of work: 8 hours per day, 40 hours per week. Overtime, weekend and shift work may be required. The successful candidate must also participate in the on-call rotation system.
Current EPCOR Employees please ensure that you are using your "@epcor.com" email address.
Learn more about Working at EPCOR!
Follow us on LinkedIn, Twitter, Glassdoor or Facebook!
#LI-TA7
Please note the following information:
A requirement of working for EPCOR is that you are at least 18 years of age, successfully attained a high school diploma (GED, or equivalent level of secondary education) and legally entitled to work in Canada. (A copy of a valid work permit may be required.)

If you are considered for the position, clearance on all applicable background checks (which may include criminal, identity, educational, and/or credit) and professional reference checks is required. Some EPCOR positions require an enhanced level of background assessment, which is dictated by law. These positions require advanced criminal record checks that must also be conducted from time to time after commencement of employment.

A technical/practical assessment may be administered during the selection process and this exercise will be used as a part of the selection criterion.

To meet the physical demands required of some positions, candidates must be in good physical condition and willing to work in all weather conditions. Clearance on pre-placement medical and drug and alcohol testing may be required.