Operations Technology CyberSecurity Manager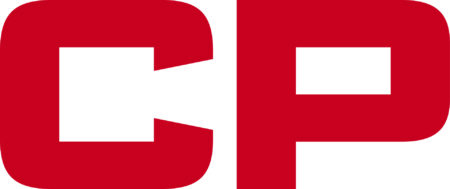 City : Calgary, AB, CA
Category : Other
Industry : Transportation
Employer : Canadian Pacific
Req ID: 100476

Department: Information Services

Job Type: Full-Time

Position Type: Non-Union

Location: Calgary, Alberta

Country: Canada

% of Travel: 0-10%

# of Positions: 1

Job Available to: Internal & External
PURPOSE OF THE POSITION:
Canadian Pacific's Enterprise Security team is seeking an experienced, skilled, and hands-on OT Cybersecurity Manager.  The main responsibilities of this position will include leading the implementation and growth of an OT cybersecurity practice for CP as well as bridging the gap between operational technology (OT) and information technology (IT) systems. This challenging position requires in-depth experience and knowledge of both OT and IT cybersecurity.
POSITION ACCOUNTABILITIES:
The successful candidate will perform the following activities:
Serve as a technical liaison between the IT Security and OT business units to ensure Train operations and systems are following security best practices

Lead the implementation and development of an OT cybersecurity practice

Define and ensure compliance with security policies, processes, and standards to build a comprehensive OT security program

Serve as subject matter expert in OT security

Responsible for the development & implementation of OT-specific Security policies & procedures

Work with operational teams and provide leadership to address OT security deficiencies

Work closely with the Security Operations Center (SOC) to perform incident response activities when a security incident is discovered, participate in investigations to determine the root cause of security incidents, and ensure that appropriate protection or corrective measures are taken.

Work with various operational teams to foster a culture of security maturity enhancements, awareness, and secure practices

Stay abreast of and advise on current and emerging cyber security threats, related compliance/regulatory requirements, and industry best practices
POSITION REQUIREMENTS:
Strong knowledge and experience with information technology and cybersecurity.

University Degree in Information Technology, Computer Science, Security or equivalent educational or professional IT/OT-related experience and/or qualifications

Strong and progressive cybersecurity experience with a focus on OT environments.

Experience with securing cross-domain IT/OT communications to and from Business Networks, third parties, and OT networks

Knowledge of OT cyber security architectures and processes, including OT monitoring and logging

Strong understanding of network security architecture, such as zones, firewall rules, detection/inspection technologies, and east-west security controls.

Ability to conduct research and develop new OT cybersecurity solutions, as well as write research papers, proposals, and presentations
NICE TO HAVE
Working knowledge of various OT technologies and providers is desirable

Knowledge of OT-specific attack vectors, vulnerabilities, and how malicious actors exploit them is desirable
Security certifications such as CISSP, GICSP or equivalent certifications are a plus.
WHAT CP HAS TO OFFER: 
Flexible and competitive benefits package

Competitive company pension plan

Employee Share Purchase Plan

Performance Incentive Program 

Annual Fitness Subsidy
ADDITIONAL INFORMATION: 
As an employer with national presence, the possibility does exist that the location of your position may be changed based on organizational requirements.
Background Investigation:
The successful candidate will need to successfully complete the following clearances:    
Criminal history check

Reference check
Management Conductor Program:
Becoming a qualified conductor or locomotive engineer is the single best way for a management employee to learn the business at CP. You may be required to obtain a certification or to maintain your current certification/qualification as a conductor or locomotive engineer.
CP is an equal opportunity employer committed to the principles of employment equity and inclusion. We welcome applications from all qualified individuals. All applicant information will be managed in accordance with the federal Personal Information Protection and Electronic Documents Act ("PIPEDA").