Operations and Technical Management Instructor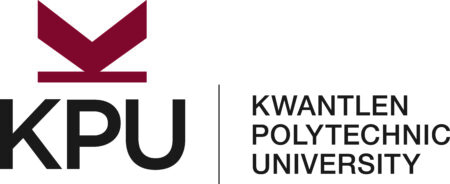 City : Surrey, BC
Category : 2403-Buisness Post Bacs
Industry : Education
Employer : Kwantlen Polytechnic University - KPU
Kwantlen Polytechnic University
BUSINESS POST BACCALAUREATE INSTRUCTORS (OPERATIONS AND SUPPLY CHAIN MANAGEMENT AND TECHNICAL MANAGEMENT OF SERVICES) – Competition ID: 2559
POSITION TYPE: 2 x 100% NR2
POSITION START: Sept 1, 2023
KPU proudly offers all learners opportunities to achieve success in a diverse range of programs that blend theory and practice, critical understanding, and social and ethical awareness necessary for good citizenship and rewarding careers.  
FACULTY OVERVIEW:
The Melville School of Business is one of the largest undergraduate business schools in Western Canada, comprised of over 250 business faculty, 3,500 full-time students, and 9,000 students annually enrolled in one of our 22 programs. Awarded international accreditation by the Accreditation Council for Business Schools and Programs (ACBSP), the Melville School of Business meets their rigorous educational standards and stands as one of the few internationally accredited business schools in the province of British Columbia.
The Melville School of Business offers two post-baccalaureate diplomas in Operations and Technical Management:
Operations & Supply Chain Management (OSCM) – Designed for individuals who wish to apply, in the real-world, fundamental business management concepts together with specific tools and techniques – quantitative and qualitative – that have been successfully tested in the numerous and varied OSCM fields.
Technical Management & Services (TMAS) - This program equips emerging professionals with the skills needed to address supervisory and managerial needs in a technological environment. 
Our faculty team draws from all business disciplines in the Melville School of Business. They have extensive real-world experience in their field; a commitment to staying current that ranges from formal academic achievements (Masters, PhDs), to professional designations, as well ongoing professional development and a passion for teaching. In our small classes, we are committed to applied, student-centred learning environments that bring together students, instructors, guest facilitators, and industry experts.
The Melville School of Business offers courses in online, face-to-face and blended delivery models at all five of our campuses (Cloverdale, Langley, Richmond, Surrey, and Surrey Civic Plaza); however, in-person classes for these positions are provided primarily at our Surrey Civic Plaza campus. Faculty are expected to be available to teach in-person and occasionally online. 
More information concerning the working conditions for a faculty member are outlined in Article 12 of the Kwantlen Faculty Association (KFA) Collective Agreement
POSITION OVERVIEW:
The OSCM and TMAS programs are seeking to hire a Non-Regular Type 2 (NR2) faculty for a minimum of four (8) courses over a 12-month period beginning in September 2023.
Preference will be given to those candidates who can teach a broad range of the following courses:
BUSM 5110 Managing Dynamic Teams 
BUSM 5120 Project Management 
BUSM 5130 Quantitative Methods for Business Management 
BUSM 5140 Negotiations and Stakeholder Communications 
OSCM 5100 Operations Management 
OSCM 5110 Information Systems for Operations and Supply Chain Management 
OSCM 5120 Quality Management
OSCM 5130 Supply Chain Management and Innovation
OSCM 5140 Supply Chain & Logistics Management
OSCM 5150 Applied Operations & Supply Chain Management Project
TMAS 5100 Business Planning and Performance for Technical Business 
TMAS 5110 Managing Technical Business Growth 
TMAS 5130 Consulting and Client Management Practices -
TMAS 5140 Sustainable Operations 
TMAS 5150 New Product and Services Development
Click here to view course calendar descriptions for courses listed above.
QUALIFICATIONS:
A Master's degree in business and/or a Master's degree in a field related to the course(s) to be taught
A minimum of 5 years of relevant industry experience related to the discipline/topic of the course(s) to be taught.  
Preference will be given to candidates with successful face-to-face and online teaching experiences at a post-secondary level in a teaching-intensive, applied, intercultural environment
Preference will be given to candidates who display an ongoing practice of teaching professional development, as indicated by an ISW/FDW certificate, BC PID, seminars, SoTL contributions, or similar 
One or more appropriate professional designations are preferred, such as PMP, SCMP, C.Mgr., and ASQ.
 
APPLICATION REQUIREMENTS:
Candidates are asked to submit:
Resume or curriculum vitae 
Cover letter indicating the specific courses you feel you are qualified to teach based on your professional experience.
A statement of teaching philosophy 
Post-secondary transcripts
Note to Applicants:
Kwantlen Polytechnic University welcomes and encourages applications from equity deserving groups and diverse experiences including, but not limited to, Indigenous people, racialized people, people with disabilities, and members of the 2S/LGBTQIA+ community.
If there are any barriers that you are experiencing or an accommodation that we can provide to support you through the application process, please reach out to us at humanresources@kpu.ca.
All qualified candidates are encouraged to apply; however, Canadians and permanent residents will be given priority.
We thank all applicants for their interest in employment with KPU. Only those selected for an interview will be contacted. 
Kwantlen Polytechnic University is committed to protecting the safety and welfare of employees, students, and the general public, and upholding the reputation and integrity of the University. For this reason, final applicants will be asked to undergo a background check.