Operational Technology Security Specialist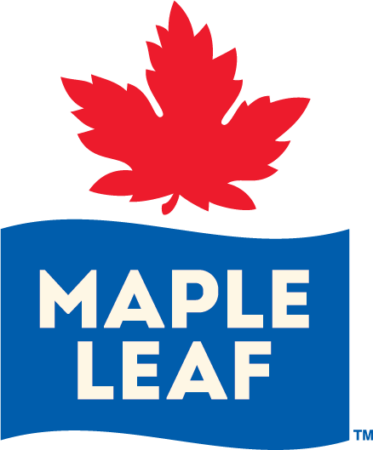 City : Mississauga - Financial Dr.
Category : Other
Industry : Food/Packaging
Employer : Maple Leaf Foods
 The Opportunity:
The Operational technology security specialist will report to the Security operations Manager to help us build and grow our cyber practice as we bring security best practice to OT infrastructure. This is a rare opportunity to join us on our journey on the forefront of cybersecurity, grow with us, and shape the future of Maple leaf Foods.  ​
This role requires a motivated self-starter. Someone who has strong analytical and problem-solving skills, a deep understanding of OT and Industrial controls and server and networking and firewall and end point infrastructure, excellent communication and report-writing abilities, and foundational knowledge of industry-specific regulations, standards, and frameworks. You are passionate about security and compliance and believe in due diligence.
Mapleleaf foods features a Flexible Hybrid working model working out of our Mississauga office. 
Snapshot of a Day-in-the-Life:
Liaise, support and manage cyber standards and governance between Engineering, Cyber, and the Cybersecurity Committee​
Work with MLF's leaders (such as CISO, Manager Cyber Security Operations) and assist them in strengthening Operational Technology (OT) security environment​.
Work with MLF's stakeholders and implement OT related initiatives aligned with MLF's vision and strategy​.
Lead OT Infrastructure Asset Management initiative and manage inventory of OT Systems​
Implement Supervisory Control and Data Acquisition (SCADA) systems, onboard sites and assets to implemented solutions​.
Support and act as an OT SME for Security Information and Event Monitoring (SIEM) and log monitoring activities​
Collaborate with operational staff to design, implement the security of ICS networked systems​.
Identify and evaluate threats and vulnerabilities within the OT environment, assist in remediation, manage risks and report progress to management​.
Maintain OT Security related documentation (such as Policies, Procedures) that govern the security operations for ICS equipment and network​.
Assist in implementation of OT related requirements defined within Cybersecurity related policies and procedures throughout the organization​
What You'll Bring:
 Skills:
Technical knowledge of Operational Technology principles such as Programmable Logic Controllers (PLCs), Supervisory Control and Data Acquisition (SCADA) software, Programmable Logic Controllers (PLCs) and Distributed Control Systems (DCS)​
Knowledge of IT and OT leading industry practices​
Knowledge of IT and OT network communication protocols ​
Knowledge of OT standards (such as OPC)
 People:
Work with team members to solve problems, play an active role in fostering an open and collaborative team dynamic​
Organize, prioritize and track project activities on a day-to-day basis​
Ability to communicate at all levels in the organization​
Experience and Education:
A minimum of 3 years of security related experience in Operational Technology​
Experience with operational technologies such as PLCs, SCADA, and DCS​
Prior experience in working in OT Security teams is a must​
Prior experience in deploying OT security solutions (Preferred)​
Prior experience in working in Consumer or Food & Beverage Industry (Preferred)
 Certifications:
Professional certifications in OT and IT Security (Preferred
What We Offer at Maple Leaf Foods:
Being part of a high-performance, people-focused company that has an inspiring and unique vision to become the most sustainable protein company on earth, and a deep commitment to sustainable protein across North America.
An inclusive company culture and a work environment that keeps our people safe, rewards excellence, and empowers everyone to learn and contribute their best.
A hybrid work model that embraces remote work for eligible roles, helping team members achieve work-life balance—combining the best of both spending time working remotely, benefitting from focus time, and purposeful collaboration in the office setting. 
Competitive Health and Wellness benefits that offer flexibility to meet your individual or family needs, including programs focused on improving mental health and wellbeing. These benefits start on your first day of employment.
Defined Contribution Pension Plan with company matching that starts on your first day of employment.
Learning and development opportunities, including workshops, 'speaker series' events, and resources that allow you to develop your skills and progress your career.
Comprehensive tuition reimbursement program that supports continuous learning and development of our team members through investment in eligible degrees, diplomas, professional certification, or trades programs.
Supporting our deep commitment to community impact, we offer up to two paid days annually to volunteer at a cause of your choice.
About Us:
We're a carbon neutral food company on a purposeful journey to Raise the Good in Food through better nutrition, safer food and workplaces, more humane animal care, and environmental sustainability efforts that protect our planet. We care about our communities and commit to reducing food insecurity in Canada. Join us on the journey. Let's build a better future, together.
We're passionate about food. For more than 100 years, we've made delicious, healthy protein that Canadians love under iconic national and regional brands, like Maple Leaf®, Schneiders®, and Greenfield Natural Meat Co.® We're on a journey to become the most sustainable protein company – not just in Canada – but on earth.
We are carbon neutral.
We are one of the only food companies in Canada to set science-based targets.
We aim to reduce our environmental footprint by 50% by 2025.
We're a global food company with more than 13,500 team members. We operate sites in 20+ locations across Canada. We also have locations in the U.S. and Mexico, and do business in Asia.
A diverse and inclusive work environment
Championing diversity and inclusion is a critical component to advancing our collective purpose and vision and living the Maple Leaf Leadership Values. We believe in building, investing in, recognizing, and rewarding remarkable people who value an inclusive workplace, embrace all forms of diversity, and commit to including every voice in our collaborative environment. We're so much stronger when we know we're accepted and valued for who we are and what we each bring to the workplace.
We embrace a strong, values-based culture
Our eight Leadership Values are our north star. They guide the decisions we make for all our stakeholders: our consumers, our customers, our people, our communities, our shareholders, and the environment.
Doing What's Right
Shared Value
High Performance
Diverse and Inclusive Teams
Disciplined Decision Making
Our Accountability
Intense Curiosity
Transparency and Humility
We thank all applicants for their interest in exploring employment opportunities with Maple Leaf Foods; however, only those selected for an interview will be contacted. Applicants may be subject to a background check and must meet the security criteria designated for the position.
Championing diversity and inclusion is a critical component to advancing our collective purpose and vision, living the Maple Leaf Leadership Values, and delivering winning results. Accommodation is available upon request for applicants with disabilities in the recruitment and assessment process and when hired; please contact our Talent Attraction Team at accommodations@mapleleaf.com.
#LI-Hybrid