Oncology Global Clinical Development Associate Director – Paediatrics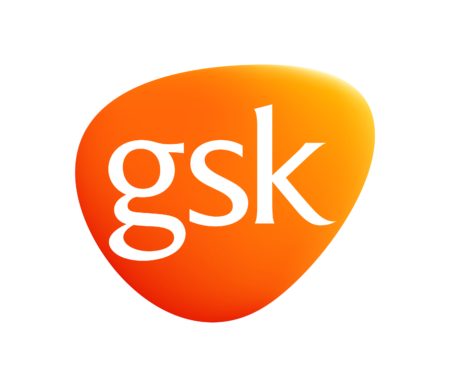 City : 7333 Mississauga Road North
Category : Autre
Industry : Healthcare
Employer : GSK
Nom du site:
Canada - Ontario - Mississauga, Belgium-Wavre, GSK House, UK - Hertfordshire - Stevenage, USA - Massachusetts - Waltham, USA - Pennsylvania - Upper Providence, Warsaw
Date de publication:
May 5 2023
Global Clinical Development Associate Director
Please note it is your responsibility to notify your manager if you are interested in applying to an open position prior to the interview taking place. Please refer to your local policy for more information and guidelines.
GSK continues to expand its oncology organization, and we are looking for experienced professionals to help us grow our internal expertise! We have an exciting (and expanding) portfolio and are looking for a Clinical Operations Leader who has experience leading global paediatric oncology studies.  It's a wonderful time to join our team in Immuno-Oncology. Apply to learn more!
The Role
Reporting to the Study Delivery Lead (Team) Director, this job within Global Clinical Delivery (GCD) combines end-to-end design, execution, and reporting of clinical trials with leadership in project teams and across matrix teams. This position within GCD is accountable for planning and leading the delivery of paediatric oncology studies to time, quality, budget, company standards and scientific requirements as outlined in the clinical study proposal.  This involves generating robust and accelerated delivery plans (with a focus on upper quartile performance) and delivering these to target or stretch thresholds.
The role may span oncology assets from early through to late phase of development and include delivery through one or more of in-house, outsourced and alliance delivery models.  This role is highly visible within Global Clinical Operations and in the Clinical Matrix Teams.
Key attributes include demonstrated ability to input to and influence studies/projects through operational expertise and demonstrated excellence in stakeholder management. This job requires competent strategic thinking, solution-finding, and agility as evidenced by flexibility, adaptability to change, curiosity, and ability to lead and drive change.
Essential behaviours include continuous improvement and learning, effectiveness at building networks of partners and stakeholders, and ability to lead and inspire others. A track record of applying experience and judgement towards agile project decision-making, effective peer review, and shared learning is essential.
Key Responsibilities
Accountable for the global study delivery strategy (e.g., country selection, diversity, patient/carer engagement strategy, recruitment plan, etc) and for overall study deliverables
Drive assessment, selection, engagement, management, and oversight of appropriate vendors
Ensure compliance with ICH/GCP guidelines, all applicable laws and regulations, and GSK SOPs, for all products and services delivered for their designated studies
Make decisions which balance risk/benefit with clear understanding of impact on the study and project; takes action to mitigate risk where appropriate
Work with matrix partners, asset lead and/or manager to develop and manage study level budget within project allocation
Preparation of materials for governance and / or financial review cycles
Actively partner to build relationships and collaborate with oncology aligned staff in other global functions
Encourage others within matrix and line teams to seek alternative perspectives and develop solutions
Lead and conduct investigator meetings and other study related meetings and participate in governance meetings as necessary
Identify and communicate resource gaps for assigned studies
Lead risk management and quality efforts to ensure study compliance and continual inspection readiness
Lead / contribute to ways of working and process improvement initiatives
Provide expert clinical operational input into protocol development
Partner with Data Management and Clinical Sciences to develop the data cleaning strategy for the study
Actively partner to build relationships and collaborate with Oncology aligned staff in other global functions e.g., partnering with functional lines to deliver the Clinical Study Report
Work with the Oncology paediatric patient councils, paediatric networks, and advisory groups to develop paediatric patient centric documents and address paediatric patient burden
Closing Date for Applications: 28th May 2023 (COB)
Please take a copy of the Job Description, as this will not be available post closure of the advert. 
When applying for this role, please use the 'cover letter' and your CV/resume to describe how you meet the skills and competencies for this role, as outlined in the job description above.                                   
The information that you have provided in your cover letter and CV/resume will be used to assess your application
Why you?
Basic Qualifications
We are looking for professionals with these required skills to achieve our goals:
Bachelor's degree in life sciences or related discipline
Extensive clinical development experience with at least 6 years as a global study leader with proven experience in driving operational study delivery to time, cost, and quality within the pharmaceutical industry or CRO environment
Experience managing paediatric oncology studies globally, through start up, maintenance and close out
Experience in developing robust paediatric recruitment plans in a challenging patient population
Proven operational experience of leading high performing global study teams in clinical trials
Proactively identify and resolve issues to ensure timely study delivery to quality, timelines, and budget
Excellent leadership skills, influencing and negotiation skills
Demonstrated experience leading in the matrix environment to deliver projects, develop clinical plans and manage change
Working knowledge of the paediatric regulatory environment
In-depth knowledge of study management and knowledge of essential global regulatory guidelines and ICH/GCP
Proven experience working with investigators, external experts and regulatory agencies and oversight of Contract Research Organizations and third-party vendors including realigning with CRO partners when deliverables are at risk, negotiating solutions and leading After Action Reviews to share lessons learned
Ability to establish and build internal and external relationships at all levels in a highly dynamic and matrixed environment
Excellent project management skills and budget management skills
Possess competent written skills and experienced in authoring patient facing materials, study procedures manuals, pharmacy manuals, and informed consent forms
Preferred Qualifications
If you have the following characteristics, it would be a plus:
Proven clinical development experience across all phases of development (I-IV)
Experience of innovative trial design (platform, basket, umbrella, adaptive designs) and decentralised trials (DCT) initiatives
Highly developed communication skills appropriate to the target audience, promoting effective decision-making where necessary and ability to manage conflict
Proven expertise in the proactive identification of issues which may impact clinical programs coupled with the ability to contribute to solutions affecting cross-functional matrix teams
Creative thinker able to modernise approach to clinical delivery, leverage external technology and networks to deliver value
Experience working in full-service outsourcing (FSO) model
#LI-GSK
GSK est un employeur qui prône l'égalité des chances et s'engage en faveur de la diversité et de l'inclusion. Nous invitons toutes les personnes qualifiées à postuler à nos offres d'emploi. GSK s'engage à tenir compte des besoins des personnes handicapées. Si vous avez besoin d'un logement à n'importe quel stade de la procédure de candidature ou si vous souhaitez plus d'informations sur nos politiques de logement, veuillez nous contacter à l'adresse canada-recruitment@gsk.com. Merci de ne pas envoyer votre curriculum vitae à cette adresse électronique et de postuler via la procédure de candidature en ligne pour ce poste.
En tant qu'entreprise axée sur la santé et la science, GSK est résolue à suivre les recommandations énoncées par Santé Canada et à prendre toutes les mesures nécessaires pour aider à freiner la propagation de la COVID-19, ce qui comprend la vaccination contre la COVID‑19. Nous croyons fermement que c'est la meilleure façon d'aider à protéger ceux qui nous importent le plus : nos employés, les membres de nos familles et de nos collectivités, ainsi que les patients et les consommateurs que nous servons. À cette fin, nous avons pris une mesure de taille pour assurer la sécurité de nos employés pendant cette crise mondiale de santé publique.
Ainsi, seuls les employés entièrement vaccinés contre la COVID-19 peuvent se rendre à nos bureaux de Mississauga et de Laval (Montréal). De plus, tous les employés en contact direct avec les clients qui, dans le cadre de leur travail, fréquentent des établissements de soins de santé comme les hôpitaux, les pharmacies ainsi que les cabinets de médecins et de dentistes devront être entièrement vaccinés contre la COVID-19. Malgré ce qui précède, les employés peuvent demander une mesure d'adaptation pour des motifs liés aux droits de la personne, y compris des problèmes de santé ou des croyances religieuses. La santé et la sécurité de nos employés demeurent l'une de nos grandes priorités.
Avis important aux agences de placement ou de personnel

GSK n'accepte aucune candidature référée par une agence de placement ou de personnel sur ce site. Toutes les agences de placement ou de personnel sont tenues de transmettre de telles références au Service des ressources humaines ou d'approvisionnement de GSK pour obtenir préalablement une autorisation écrite lui permettant soumettre une candidature en réponse à une offre d'emploi de GSK. Cette autorisation préalable est une condition essentielle à toute entente (verbale ou écrite) à ce sujet entre une agence de placement ou de personnel et GSK. En l'absence de toute autorisation écrite en ce sens, toute démarche entreprise par une agence de placement ou de personnel sera considérée avoir été faite sans le consentement ou sans entente contractuelle liant l'agence de placement ou de personnel et GSK. Le cas échéant, GSK ne sera pas responsable de tous frais découlant de telles démarches ou de tous frais associés à quelque candidature qu'une agence de placement ou de personnel aurait pu afficher sur ce site.