On-Call Auxiliary (General)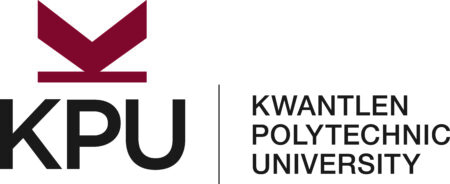 City : Surrey, BC
Category : 2032-Human Resources
Industry : Education
Employer : Kwantlen Polytechnic University - KPU
Kwantlen Polytechnic University
Kwantlen Polytechnic University (KPU) is currently seeking individuals with intermediate administrative or clerical support experience to work in our on-call clerical pool.

JOB OVERVIEW:  On-Call Auxiliary (General)
The On-call Auxiliary pool responds to requests from areas of the University that require additional support. This provides potential incumbents an opportunity to explore work in a number of departments and service areas and exposes them to a variety of diverse work experiences.Typically, assignments are clerical in nature; however, some requests for work may require student engagement or some physical lifting. Assignments can vary in duration from 1 day in length up to a maximum of 90 days.This is a unionized position provides those in the on-pool access to internal University job postings after 455 hours of accrued service.
Individuals should have a flexible schedule with the ability to work at any of our five campuses.
This opportunity can be the start of a career in a post-secondary environment for the right individuals. The ideal candidate will have:
•    Minimum of 2 years' experience working in an office support role.
•    Demonstrated ability to approach work with a customer service focus.
•    Minimum typing speed of 40 words per minute (wpm).
•    Strong computer skills; specifically, intermediate skills working with Word, Excel, and Outlook.
•    Excellent verbal and written communication, organization, problem solving, and time management skills.
•    Excellent attention to detail, and a commitment to meeting deadlines.
•    Flexibility in responding to work when the need arises and be able to accept work assignments on all KPU campuses.
•    Understanding and appreciation for working in a diverse, academic environment; with a focus on supporting the student life experience.
•    A current driver's license and access to a reliable vehicle.
Please Note: When applying to this staffing process, you are not applying for a specific job, but to an inventory (or pool) for future on-call vacancies. As vacancies become available, applicants who meet the qualifications will be contacted and may require further assessment depending on the requirements of the assignment.
If you have the above skills and experience and are interested in an academic environment supporting student education and learning, we encourage you to apply to become part of the KPU team. Please submit  a current resume or CV.
Does this role sound like it was made for you, yet you don't check every box?
We at KPU understand that experiences and qualifications may look differently for everyone and, if this job description is of interest to you, we encourage you to apply.
Note to Applicants:
Kwantlen Polytechnic University welcomes and encourages applications from equity deserving groups and diverse experiences including, but not limited to, Indigenous people, racialized people, people with disabilities, and members of the 2S/LGBTQIA+ community.
If there are any barriers that you are experiencing or an accommodation that we can provide to support you through the application process, please reach out to us at humanresources@kpu.ca.
All qualified candidates are encouraged to apply; however, Canadians and permanent residents will be given priority.
We thank all applicants for their interest in employment with KPU. Only those selected for an interview will be contacted. 
Kwantlen Polytechnic University is committed to protecting the safety and welfare of employees, students, and the general public, and upholding the reputation and integrity of the University. For this reason, final applicants will be asked to undergo a background check.