ON – 2023 Corporate Services Graduate Leadership Program – Human Resources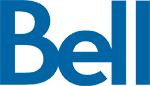 City : Toronto, Ontario
Category : Students & Graduates
Industry : Telecommunications
Employer : Bell
Req Id: 390953

At Bell, we do more than build world-class networks, develop innovative services and create original multiplatform media content – we advance how Canadians connect with each other and the world.

If you're ready to bring game-changing ideas to life and join a community that values, professional growth and employee wellness, we want you on the Bell team.

Corporate Services is at the centre of the action, providing the support that enables Bell's industry leadership. Our Corporate Security & Responsibility, Communications, Human Resources, Procurement & Value Creation and Real Estate teams work collaboratively to drive our corporate strategy forward.
 
Revised Application Deadline: 03/19/2023
HR Grad Program
Accelerate your professional growth and development through career mobility. If you're passionate,driven and find yourself seeking interesting work, new challenges and continuous learningopportunities, then we want you to join our team.
New grads get the opportunity to work with teams all across Bell and play a critical role in building atalent advantage, driving employee effectiveness and enhancing organizational efficiencies todeliver the best client experience.

A better career is just around the corner…
What does it mean to work at Bell? For starters, our HR Grad Program is designed for you toexperience different facets of Human Resources and to give you the skill set needed to work atCanada's leading communications company.
With our HR Grad Program you will build your HR knowledge through a total of 4 rotations and real,business-related projects, which may include roles within:
Talent Acquisition

Organizational Development

Compensation

Mental Health and workplace practices

Project Management

Analytics and reporting

Employee and Executive services

HR and business unit support



We also offer:
The opportunity to learn from HR professionals who are passionate about developing futureleaders like you

You'll be part of high-performing teams that can help you succeed while building your ownprofessional HR network

Our special program events will allow you to meet new grads from other areas of the business

Benefit from direct contact with our business leaders as they mentor your career progressionand expand your HR skills

Upon completion of the program, you will have the knowledge, skills, network, and breadth ofexperience needed to become the next generation of HR leaders at Bell. To provide the idealcareer path for you, rotational job experiences will be assigned based on preferences, skills,development opportunities, and business needs

What our new grad leaders have to say:
"Bell's HR Grad Program is an incredible opportunity to explore multiple functions of HR in a shortperiod of time, while building diverse skills and a strong network straight out of school. I've beenblown away by the amount of support, exposure and learning opportunities I've received as a Grad,and by how welcoming the Grad community has been. If you love HR and want to explore multiplepaths before deciding which career path is best for you, this program is for you!"!" – Ioana Petrar-Silca, 2019 Grad from University of Toronto
"The graduate leadership program allowed me to develop a diverse skill set, all while being exposedto new and exciting opportunities. In my mind, there is no better way to kick start your career!." –Lena Gabriel, 2019 Grad from Concordia

Required Competencies:
A Bachelor's degree completed before the program start date

Graduates from human resource management, industrial relations, business managementprograms

Demonstrated curiosity, initiative, leadership and a passion for learning new skills

Interest in driving change and taking on new challenges

Excellent interpersonal and communication skills (verbal and written)

Flexibility to work in different locations within Montreal and the Greater Toronto Area

Bilingual (English/French) is a requirement in Montreal and an asset in Toronto



Application Instructions:
You must submit a cover letter, resume, and your most recent transcripts (unofficial accepted) to beconsidered.
Bilingualism is an asset (English and French); adequate knowledge of French is required forpositions in Quebec.
​#EmployeeReferralProgram

Adequate knowledge of French is required for positions in Quebec.
Additional Information:
Position Type: Management 
Job Status: Grad Hire 
Job Location: Canada : Ontario : Mississauga || Canada : Ontario : Toronto 
Flexible work profile: Mobile
Application Deadline: 10/31/2022
All team members are expected to reside in Canada and within a reasonable commuting distance from their work location to ensure that they are able to come to the office as required, whether the visit is planned or unplanned.
Please apply directly online to be considered for this role. Applications through email will not be accepted.
At Bell, we don't just accept difference - we celebrate it. We're committed to fostering an inclusive, equitable, and accessible workplace where every team member feels valued, respected, and supported, and has the opportunity to reach their full potential. We welcome and encourage applications from people with disabilities.
Accommodations are available on request for candidates taking part in all aspects of the selection process. For a confidential inquiry, simply email your recruiter directly or recruitment@bell.ca to make arrangements. If you have questions regarding accessible employment at Bell please email our Diversity & Inclusion Team at inclusion@bell.ca.
Created: Canada , ON , Toronto
Bell, one of Canada's Top 100 Employers.