OLG Opportunities in Sault Ste. Marie, Ontario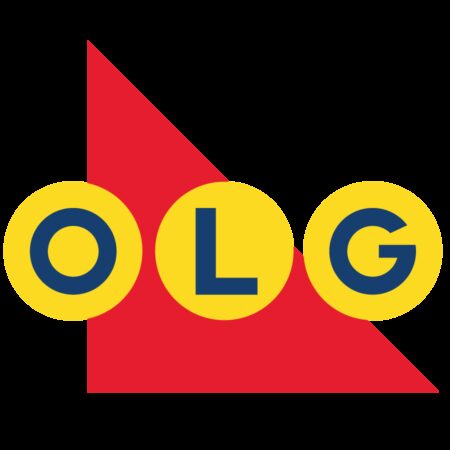 City : Sault Ste. Marie, Ontario, Canada;
Category : Full time
Industry : Lottery and Gambling
Employer : OLG
OLG Opportunities in Sault Ste. Marie, Ontario
Game ON!
We've said GAME ON, and we mean it – OLG is rapidly transforming its organization to better serve Ontarians by delivering great gaming experiences through our digital, retail lottery, and land-based casino channels. Over the course of fiscal 2020-21 and fiscal 2021-22, OLG delivered nearly $2 billion in net profit to the Province of Ontario. OLG is now expanding our horizons even further, with a new strategic direction, to become a world class gaming entertainment leader with a globally admired digital platform.
Expression of Interest in Careers at OLG in Sault Ste. Marie
OLG has offices in various locations across Ontario including Sault Ste. Marie and the GTA. One of our priorities is to grow and expand our Sault Ste. Marie Corporate office. As such, we are looking for individuals who are interested in relocating to Sault Ste. Marie to either return to their roots or to newly establish in this beautiful community.
Why Sault Ste. Marie?
Sault Ste Marie offers a unique blend of natural wonders, a close-knit community, and a thriving economy. Located along the picturesque shores of the Great Lakes, you will have the opportunity to experience a high quality of life, surrounded by stunning landscapes and many outdoor activities. From hiking and fishing to skiing and boating, you can explore the region's natural beauty. For more details, please check out these sites about Sault Ste. Marie; welcometossm.com and saulttourism.com  
How to Apply?
Visit OLG.ca/careers to check out current postings in our Sault Ste. Marie location. If there are no postings that align to your background and interest, please apply through this posting.  Our Talent Acquisition team will actively review applications and contact candidates whose skills and experience align to new postings as they become available.
Perks of Joining our Team
Part of a Bigger Picture: socially responsible company that gives back all its profits to the province and people of Ontario

Flexible Work Environment: to help balance both work and life

You Matter: family friendly work practices and hybrid work

Freedom to Innovate: supports new and better ways to be successful

Be your Authentic Self: environment that values diversity as a source of strength

Learning Galore: 24-7 access to robust online learning programs 

Public Service Pension Plan: participate in a major defined benefit pension plan sponsored by the Government of Ontario

Variable Pay Program: performance-based incentives to share in our success (Permanent OLG Employees Only)
To learn more about OLG go to our website at  www.olg.ca  
Equity, diversity, and inclusion are essential elements of our culture and cornerstones of the Five Truths that OLGers Live by.  At OLG, our employees have the space to be themselves and use their perspectives and skills to benefit the people and the Province of Ontario. OLG is an equal opportunity employer. We are committed to providing employment accommodation in accordance with the Ontario Human Rights Code and the Accessibility for Ontarians with Disabilities Act. Please contact Human Resources at careers@olg.ca if you require accommodation at any time throughout the hire process.
We thank you for your interest in this opportunity; however only those individuals selected for an interview will be contacted.
Personal information is collected by the Ontario Lottery & Gaming Corporation (OLG) and/or its third party service provider(s) under the authority of the Ontario Lottery and Gaming Corporation Act, 1999, SO 1999, c 12, Sch L and the Employment Standards Act, 2000, S.O. 2000, c. 41 (as amended) and will be used for the purpose of determining qualifications for employment with OLG and for recruitment modernization initiatives. The information will be managed in accordance with all applicable laws, OLG's Protection of Privacy Policy (the Policy) and related policies and procedures. For any questions about this collection, please contact careers@olg.ca, 800-70 Foster Drive, Sault Ste. Marie, ON, P6A 6V2.