Officer of Academic Development and Operations, International Exchanges and Scholarship Programs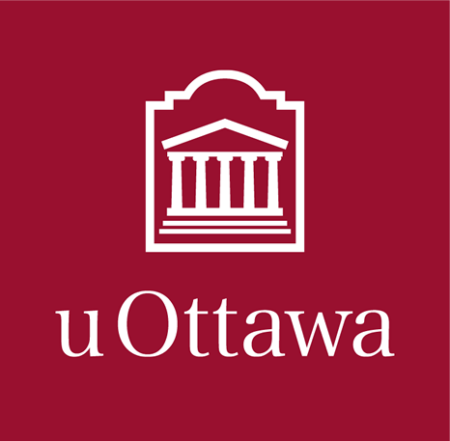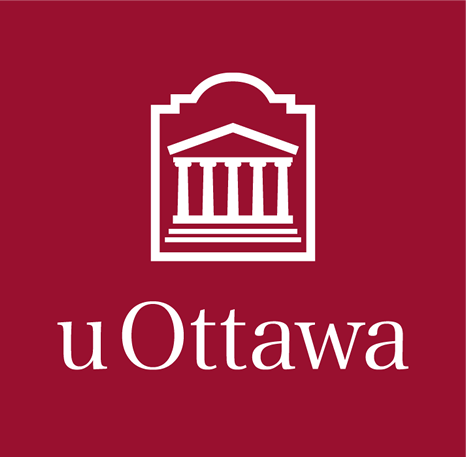 City : Ottawa
Category : Regular Full Time
Industry : Education
Employer : University of Ottawa
The University of Ottawa—A crossroads of cultures and ideas
The University of Ottawa is home to a dynamic community of over 50,000 students, faculty and staff, who live, work and study in both French and English. Our campus is a crossroad of cultures and ideas, where bold minds come together to inspire game-changing ideas. We believe in the power of representation, and that increasing the diversity of our faculty and staff supports this objective. Our goal is to provide students with the best possible learning experience, in an environment that reflects the diversity of its people, their ideas, and their identities.
We are one of Canada's top 10 research universities—our professors and researchers explore new approaches to today's challenges. One of a handful of Canadian universities ranked among the top 200 in the world, we attract exceptional thinkers and welcome diverse perspectives from across the globe. Our employees come together around the shared purpose of constant improvement, personal development, service excellence, teamwork and a passion for learning with a desire to make uOttawa and the world a better place. Everyone's contributions are valued, we all play a part in making uOttawa a world-class institution. Most importantly, we make it possible for you to achieve your full potential. Because at uOttawa, you belong!
*This position may be eligible for a telework arrangement. Learn more about our telework guidelines click here
About the Telfer School of Management
The Telfer School of Management at the University of Ottawa is located in the heart of Ottawa and is the proud academic home of some 4,300 students,200 faculty members, over 100 staff members, and over 30,000 alumni.
At Telfer, everything we do from teaching to research, to policy advice is firmly aligned with helping Canada reach its potential. We believe that better business practice means a better Canada and that a better Canada means a better world.
Position purpose:
Under the supervision of the Academic Administrator, the incumbent will provide support by coordinating and executing various academic and administrative activities related to numerous requests, course scheduling, exam management, follow-ups, and information gathering to ensure an exceptional student experience is delivered. Execute administrative tasks, such as teaching evaluation requests, providing answers to general and recurrent questions from students, colleagues and other faculties. Assess requests and redirect them to appropriate resources when required. Organize and maintain the student electronic files. Keep them up-to-date and maintain the integrity of the information management system.
In this role, your responsibilities will include:
Assess student needs: Assist with the student needs evaluation process by contributing to the analysis, identification and interpretation of procedures and policies. Translate and transmit the student needs to the direction of the Undergraduate Studies Office for improvement purposes of given policies and procedures. Ensure direct operation of student files in various cases (course registration, letter of permission, etc.)
Direct students to the appropriate service: Gather, evaluate and communicate the relevant information in order to redirect students to the appropriate services and ensure they receive the proper support to improve their academic performance for retention purposes.
Course selection and registration application process: Analyze and address general student requests based on an understanding of processes, policies and program requirements. Provide support to validate eligibility of requests by furnishing the relevant documents to colleagues when necessary. Coordinate the necessary operations to finalize a request in order to ensure deadlines are met. Establish a work-plan to ascertain that follow-up actions are activated within defined timeframes to increase positive student experience.
What you will bring:
Knowledge of administration and/or business principles usually acquired through postsecondary studies and several years of experience in a similar role.
Knowledge of the University's international exchange programs and experience in supporting the coordination, promotion and implementation of international exchanges.
Knowledge of academic programs at the high school, college, undergraduate and postgraduate levels
Knowledge of and experience interpreting, communicating and applying processes, policies and methods
Experience researching and analyzing data as well as creating administrative and statistical reports
Knowledge of and experience in electronic file management
Experience with Microsoft Office Suite (Word, Excel, PowerPoint, Outlook, Access), word processing, Windows and Internet
Capacity to deal with conflicting priorities and respect strict deadlines in a fast paced environment
Organizational skills, excellent judgment and attention to detail
Bilingualism: French and English (spoken and written); to be considered for this position, candidates must be rated at the Low Advanced proficiency level or higher for both oral comprehension and reading comprehension in their second official language. The rating is determined by a proficiency test designed by the Official Languages and Bilingualism Institute.
Key Competencies at uOttawa:
Here are the required competencies for all or our employees at uOttawa:
Planning: Organize in time a series of actions or events in order to realise an objective or a project. Plan and organize own work and priorities in regular daily activities.
Initiative: Demonstrate creativity and initiative to suggest improvements and encourage positive results. Is proactive and self-starting. Show availability and willingness to go above and beyond whenever it is possible.
Client Service Orientation: Help or serve others to meet their needs. This implies anticipating and identifying the needs of internal and external clients and finding solutions on how to meet them.
Teamwork and Cooperation: Cooperate and work well with other members of the team to reach common goal(s). Accept and give constructive feedback. Able to adjust own behaviour to reach the goals of the team.