Office Services and Conference Floor Supervisor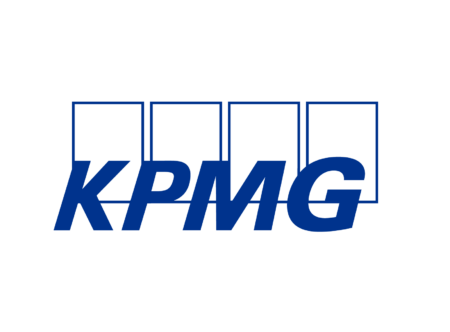 City : Ottawa
Category : Administrative/Clerical
Industry : Finance
Employer : KPMG
Overview
At KPMG, you'll join a team of diverse and dedicated problem solvers, connected by a common cause: turning insight into opportunity for clients and communities around the world.
The Opportunity
Responsible for the daily operations of the reception/conference floor and 2 practice floors, including performance management responsibilities to office services team.
What you will do
Oversees the daily operations of the conference, reception and practice floor areas:
Perform some of the working being supervised (e.g. may participate in mailroom, concierge, and conference floor activities).

Responsible for the conference floor and practice floor meeting rooms and serveries and may be called on to assist with set up of meeting rooms and organize food and beverages for meetings from time to time.

Coordinate and supervise the maintenance of the facility, including staff relocations and repairs.

Responsible for making elevator bookings for evening/weekend events.

May establish procedures and policies to guide the work of the office services team.

Directly responsible for the storage area order and cleanliness and routinely performs inventory of kitchen supplies, china and cutlery, recommending purchases as needed.

Maintain accurate space assignment floor plans for the facility.

Parking (monthly parking) and communicating with payroll.

BCP – Emergency Evacuation Lead, Health & Safety.

Generate sensitive reporting related to office access

Point of contact for the Landlord.

Security cards – building/office access.

Oversee the quality and quantity of work being produced by the office services team and provide guidance as necessary.
Supervisor and performance manager:
Performance Manager to conference floor and practice floor office services staff.

Manage the workload and schedule of the office services and conference floor teams. This may include a rotation plan for the concierge and receptionists due to longer days with meetings starting/ending before/after business hours.

Facilitates monthly meetings with office services and conference floor staff.

Train new staff or temporary staff.
What you bring to the role
College diploma or equivalent

Minimum 5 years working experience, with event and supervisory experience considered an asset

Excellent interpersonal and communication skills in a team environment

Experience in developing teams and individuals

Excellent leadership and organization skills

Available after core hours for emergency and alarm conditions (flexible hours)

Ability to prioritize work and work under pressure

Good analytical skills

Discretion and the ability to handle confidential material appropriately

Knowledge of MS Office (Word, Excel and Outlook)

Be available to work on special projects when needed

Ability to resolve issues independently or suggest solutions to office manager

Ergonomic training, fire safety training and emergency response training
Keys to your success
KPMG individuals Deliver Impact | Seek Growth | Inspire Trust and understand that a diverse workforce enables us to deepen relationships and strengthen our business.
Providing you with the support you need to be at your best
For more information about KPMG in Canada's Benefits and well-being, click here.
Our Values, The KPMG Way
Integrity, we do what is right | Excellence, we never stop learning and improving | Courage, we think and act boldly | Together, we respect each other and draw strength from our differences | For Better, we do what matters
KPMG in Canada is a proud equal opportunities employer and we are committed to creating a respectful, inclusive and barrier-free workplace that allows all of our people to reach their full potential. A diverse workforce is key to our success and we believe in bringing your whole self to work. We welcome all qualified candidates to apply and hope you will choose KPMG in Canada as your employer of choice. For more information about Inclusion, Diversity & Equity in Recruitment, please click here.
For general recruitment-related inquiries, please contact the HR Delivery Centre at cafmcdnhrsthotline@kpmg.ca.
If you have a question about accessible employment at KPMG, or to begin a confidential conversation about your individual accessibility or accommodation needs through the recruitment process, we encourage you to contact us at cafmcdnhrsthotline@kpmg.ca or phone: 416-777-8002 or toll free 1-888-466-4778.