Nursing Administrator – Vancouver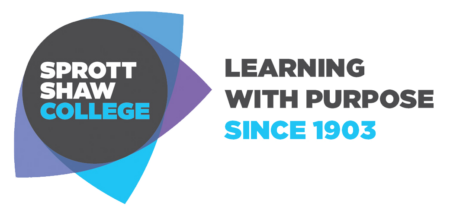 City : Vancouver
Category : Other
Industry : Education
Employer : Sprott Shaw College
Are you motivated by using your talents to support others? Come work for one of BC's top private colleges!
The Post Graduate Certificate in Nursing is a preparatory program that provides training for internationally educated nurses to adapt to Canadian best practices to assume entry-level nursing roles within the Canadian healthcare system. Reporting to the Campus Director and under the guidance of the Director of Nursing, the POST GRADUATE CERTIFICATE IN NURSING (PGCN) Administrator is responsible for oversight of the program and the support of PGCN Instructors and Students. Part-time teaching may be required.
Responsibilities:
Review all candidate submissions and confirm that Prerequisites have been met and are on file: Assess nursing credentials of student applicants – TOR, Nursing Registration, Diploma, Resume ( pay attention to nursing experience; must be at least a year within the last five years), IELTS of overall 6.0

NNAS and NCAS process and fees

Conduct new student orientation

Liaise with health Authorities and Industry partners to establish coop placement partnerships

For new Coop Host, send Host letter to introduce Coop work experience and expectations.

Monitor students who are in Coop

Handle student inquiries and concerns

Provide students with course schedules

Schedule all classes: including non-core courses i.e. (And arrange access codes) SPECO/CCRS, HCAU online and Food Safe, CPR/First Aid

Ensure program regulatory standards included in the program are met. i.e., Health Care Aide program requirements

Hire, Assign and manage Instructors' schedules and performance

Conduct class observations and Instructor Reviews

Attend to the ATRISK report to ensure that students are on track to meet program outcomes

Ensure resources and support materials are available in accordance with program expectations

Arrange and manage student work placements

Ensure that marking, grading, and evaluation are timely and accurate

Liaise with the curriculum department to ensure that content is accurate and available on the student learning platform (G2)

Provide program-related information to sales and marketing, and admissions departments

Arrange guest speakers

Part-time teaching if required.
Performs other related duties as required
Duties and responsibilities may be added, deleted, or changed at any time at the discretion of management, formally or informally, either verbally or in writing
Qualifications and Education:
Current practicing license as an NP, RN, or RPGCN with one of the BC College of Nurses and Midwives (BCCNM).

Experience as or with internationally educated nurses

Three (3) to five (5) years of recent, relevant practical experience.
Skills:
Knowledge of MS Office and/or database systems

Exceptional written and oral communication skills

and interpersonal skills

Effectively develops goals and objectives

Demonstrating a focus on continuous improvement

Efficiently p

lanning and organizing

Service Oriented Approach

Accountability

Teamwork

Network and Relationship Building

High standards of ethics, a professional attitude, and commitment to quality service
What we offer
Reimbursement of Practicing license or Professional Association Membership fees

Tuition discount for Spouse and Children

Long Service Awards Program

Employer-paid training such as Indigenous Awareness and LGBTQ2+

Reimbursement of tuition costs for attaining Adult Education Credential.

Disability and Life insurance

Employee Assistance Program

Extended health care (Dental, Vision, paramedical)

Flexible schedule, work-life work life balance

Eligible to participate in a Registered Retired Savings Plan and the Deferred Profit Sharing Plan

5 sick and 2 personal leave days a year for full-time employees

Education and Training allowance
Commitment to Equity, Diversity & Inclusion
Sprott Shaw College is an Equal Opportunity Employer and welcomes all applicants to apply and does not discriminate based on race, religion, color, sex, gender identity,
CLOSING DETAILS
Application Process: Please apply with a cover letter and resume on this site.

Application Deadline: The position will be filled as soon as a suitable candidate is identified.