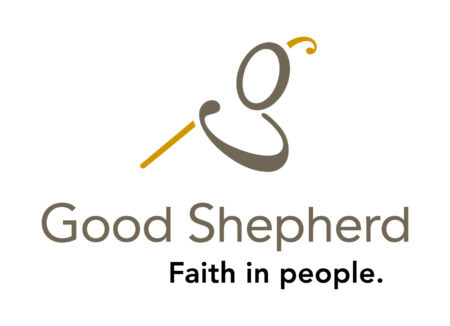 City : Hamilton, ON
Category : FT - Full Time,Barrett Centre
Industry : Social Assistance
Employer : Good Shepherd
NURSE PRACTITIONER
Mobile Community Based Rapid Access Addictions Medicine
We are looking for a Nurse Practitioner to join our team. If are looking to work with amazing people while helping your community thrive, then this opportunity is for you!
The work of Good Shepherd is based on a fundamental belief in providing hope and restoring dignity to the most vulnerable members of our community. Our services include emergency food and clothing; daily hot meals; emergency shelters for men, youth, families, women and children; transitional housing and education for homeless and street-involved youth; hospice palliative care; community mental health programs; and supportive housing programs.
If this work and our organization appeals to you, if you are a Registered Nurse Practitioner and a self-starter, even if you do not meet all the other qualifications, we would love to hear from you. In addition to a supportive environment, we offer an opportunity to train and a competitive salary. At Good Shepherd, we are dedicated to building a diverse, inclusive, equal and authentic workplace.
Culture and Values
We see the good in people, not only the challenge. We hear the warmth in their voices. We recognize that we all have potential and promise. Our programs help to tear down the barriers that have impeded our community's most vulnerable citizens and help them to establish a path to a stable and healthy life.
At Good Shepherd, we recognize the inherent value of people living with addiction and their right to quality care and services. Good Shepherd is committed to integrating Harm Reduction practices into our programs and to prioritizing the rights, dignity, and choices of those who use substances. By integrating a Harm Reduction framework at Good Shepherd, we can decrease barriers to service and better support some of our community's most marginalized members.
Hospitality, as inspired by St. John of God is at the heart of Good Shepherd's mission. This means that we welcome all people with compassion, acceptance and a spirit of generosity; creating opportunities for transformation. Hospitality embodies our Values, Responsibility, Availability, Adaptability, Quality and Dignity.
How Will you Make an Impact?
Good Shepherd Non-Profit Homes seeks staff for their expanding mental health programs funded by the Ministry of Health and Long-Term Care. This role requires energetic, passionate people who are committed to a recovery orientation and a consumer driven style of practice. Working autonomously, you are a self-starter who works to meet the service needs of diverse groups, applicants must demonstrate an ability to work from an intersectional framework and be committed to working with underserved populations. This role is part of our Mobile Community Based Rapid Access Addictions Medicine Program (RAAM).
Enhance the dignity and quality of life of our patients by providing immediate and low barrier access to addictions medicine, with a focus on vulnerable populations facing multiple, complex barriers to accessing treatment

Must work out of clinics at various community agencies and should effectively navigate and build community partnerships

All services provided will be directed toward improving quality of life, restoring health, reducing harm and promoting recovery and within the scope of practice as per Regulated Health Professions Act

Through responsible leadership and effective role modelling, the Nurse Practitioner is responsible for the demonstration of the Mission, Vision and Values at work within all Good Shepherd Non-Profit Homes programs

Responsible for participating in Good Shepherd's

Health and Safety programs, procedures, procedures and work in compliance with the provisions of the Occupational Health and Safety Act and its regulations to minimize risk to clients, staff and others as well as to the property of the Good Shepherd
What You'll Bring to Our Team
Must be registered and hold membership in good standing as a Nurse Practitioner (MCBR NP) in Ontario, Canada

Have a strong understanding of harm reduction principles

Previous experience working with Addictions Medicine as a NP

Must have excellent verbal and written communication, interpersonal skills, good organization skills and ability to prioritize workload

A valid C.P.R. certification

Possession of a valid Ontario driver's license and access to a vehicle is required

Committed to anti-racist/anti-oppressive practice and to the mission and values of Good Shepherd

Fluency in a language in addition to English is an asset

Hours of work: Monday - Friday 9am-5pm with some flexibility for evenings
If you are excited about this role and Good Shepherd's Mission but your past experience doesn't perfectly align with all of our qualifications, we encourage you to apply anyway.
What We Offer
Be a part of a caring TEAM THAT SUPPORTS OUR LOCAL COMMUNITY
Support for continuing EDUCATION AND PROFESSIONAL DEVELOPMENT
Staff recognition programs along with access to self-care supports and EMPLOYEE / FAMILY ASSISTANCE PROGRAM (EAP)

POSITIVE

and ENCOURAGING atmosphere
Make a difference and provide HOPE

Extended Health Benefits for Full Time Nurse Practitioner
Good Shepherd, a ministry of the Hospitaller Order of St. John of God, is an equal opportunity employer operating within an anti-racist and anti-oppression framework. We strive to establish workplaces that reflect and are enhanced by the rich diversity of the community we serve.
Good Shepherd welcomes and encourages applications from all people with disabilities. Accommodations are available on request for candidates taking part in all aspects of the selection process. If you need accommodations, please contact Human Resources at 905-528-5877.
Good Shepherd has a mandatory verification of COVID-19 vaccination policy. More information on the full policy requirements and accommodation allowances will be provided to those selected for an interview.
#INDSJ1