NURSE PRACTITIONER (Toronto, ON, CA, M8X1P4)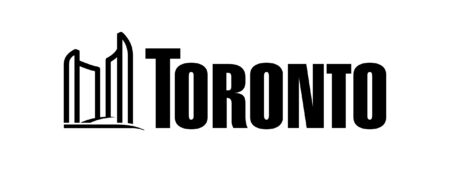 City : Toronto
Category :
Industry : Government
Employer : City of Toronto
Job ID: 30445
Job Category: Health Care
Division & Section: Seniors Services & Long Term Care, LTC Regional Services
Job Type & Duration:  Permanent, Full-Time Vacancy
Hourly Rate and Wage Grade: $61.92 - $66.99, Wage Grade 16
Shift Information: Monday to Sunday, 35 hours per week
Affiliation: L79 Full-Time 
Number of Positions Open: 12
Posting Period: 14-MAR-2023 to 13-JUN-2023
Location and Shift Information:
| | |
| --- | --- |
| BENDALE ACRES | 2920 Lawrence Ave E, Scarborough |
| CUMMER LODGE | 205 Cummer Ave, North York      |
| CAREFREE LODGE | 306 Finch Ave E, North York |
| CASTLEVIEW - WYCHWOOD TOWERS | 351 Christie St, Toronto |
| SEVEN OAKS SENIOR HOME & CHILD CARE CENTRE | 9 Neilson Rd, Scarborough |
| FUDGER HOUSE | 439 Sherbourne St, Toronto |
| LAKESHORE LODGE | 3197 Lake Shore Blvd W |
| WESBURN MANOR | 400 The West Mall, Etobicoke |
| KIPLING ACRES & CHILD CARE CENTRE | 2233 Kipling Ave, Etobicoke |
| TRUE DAVIDSON ACRES | 200 Dawes Rd, East York |
To autonomously diagnose, order and interpret diagnostic tests, prescribe pharmaceuticals and perform procedures for residents in the Long-Term Care Homes and Services Division within their legislated scope of practice.
Major Responsibilities:
Delivers primary health care to residents in the Long-Term Care Home in the management of acute and chronic medical conditions, therapeutic management, health promotion and disease/injury prevention in order to deliver comprehensive health services.

Conducts focused health assessment using and adapting assessment tools and techniques based on resident needs.

Completes health history into resident's situation, including physical, psychosocial, emotional, cultural and ethnic dimensions of health.

Performs physical examination and identifies and interprets normal and abnormal findings.

Orders diagnostic investigations, and interprets results using evidence-based clinical reasoning.

Synthesizes health information using critical inquiry and clinical reasoning to formulate a diagnosis, health risks and states of health/illness.

Communicates with residents about the health assessment findings and/or diagnosis, including outcomes and prognosis through the application of knowledge of pathophysiology, psychopathology, epidemiology, infectious diseases, behavioural sciences and family processes when making diagnoses and providing overall therapeutic management.

Selects appropriate interventions from a range of non-pharmacological and pharmacological interventions to restore or maintain resident functional, physiological and mental stability to achieve optimal health.

Promotes safe resident care by mitigating harm and addressing immediate risks for residents and others affected by adverse events and near misses.

Participates with the Medical Director and other senior management staff in the development and implementation of evaluation processes and the identification of strategies to continually improve clinical outcomes and effectively manage risks.

Collaborates with senior management in the Division and other community health services in initiatives for the development, implementation and evaluation of systems to promote continuity of resident care across the continuum.

Ensures Accreditation Canada standards are evident in daily practice.

Ensures resident files and health care records are properly maintained in compliance with applicable legislation and divisional expectations.

Identifies, and collaborates with the Medical Director on, educational programs for the care team.
Key Qualifications:
Current registration with the College of Nurses of Ontario as a Registered Nurse in the Extended Class (Primary Health Care or Adult) and entitled to practise.

Experience as a Nurse Practitioner in long-term care, acute care, rehabilitation, continuing care or primary care.

Experience in long-term care, with providing empathetic/relational care for the elderly and those living in long-term care, and clinical work experience with frail older adults, critical care, and mental health as a Nurse Practitioner.

Certification in Geriatric Nursing from the Canadian Nursing Association or equivalent experience.
Must also have:
Ability to incorporate knowledge of diversity, cultural safety and the determinants of health in the assessment, diagnosis and therapeutic management of residents and the evaluation of outcomes

Ability to exercise independent judgment and to assess situations and problems efficiently and effectively

Leadership skills, working well within an inter-professional team and ability to foster effective working relationships

Ability to provide clinical supervision, education and mentoring for nursing students, medical students, and other learners, including residents/families

Ability to develop and implement evaluation processes and identify strategies to improve clinical outcomes and manage risks

Strong and effective verbal and written communication skills

Ability to use computer software such as MS Office applications, email and web applications

Ability to build and maintain effective relationships and partnerships with a diverse range of stakeholders as well as work effectively within multidisciplinary teams

Ability to support the Toronto Public Service Values to ensure a culture that champions equity, diversity and respectful workplaces

Ability to work shifts, evenings, weekends and holidays, as required

Knowledge of relevant legislation and statutes, including, but not limited to, the Occupational Health and Safety Act and the Fixing Long-Term Care Act

Good verbal and written communication skills with strong attention to detail

Ability and willingness to provide a service that enhances the dignity and reflects the diversity of residents
Note: As a condition of employment with the Long-Term Care Homes & Services Division, selected candidates will be required to provide a satisfactory Police Reference Check (PRC) with vulnerable sector screening, tuberculosis screening and proof of immunization in accordance with the Fixing Long-Term Care Act, 2021 (O.Reg. 246/22).
Toronto is home to more than 2.9 million people whose diversity and experiences make this great city Canada's leading economic engine and one of the world's most diverse and livable cities. As the fourth largest city in North America, Toronto is a global leader in technology, finance, film, music, culture, and innovation, and consistently places at the top of international rankings due to investments championed by its government, residents and businesses. For more information, visit jobs.toronto.ca or follow us on Twitter at Twitter.com/CityTOjobs, on LinkedIn at Linkedin.com/company/city-of-toronto or on Facebook at Facebook.com/CityTOjobs.
How to Apply:
For more information on this/these and other opportunities with the City of Toronto, visit us online at https://jobs.toronto.ca/jobsatcity/. To apply online, submit your resume, quoting Job ID 27360
NOTE TO INTERNAL FULL-TIME AND PART-TIME CITY OF TORONTO EMPLOYEES:
City of Toronto employees must apply to full-time or part-time employment opportunities posted on the City's Internal Job Posting Portal.
Equity, Diversity and Inclusion
The City is an equal opportunity employer, dedicated to creating a workplace culture of inclusiveness that reflects the diverse residents that we serve. Learn more about the City's commitment to employment equity.
Accommodation
The City of Toronto is committed to creating an accessible and inclusive organization. We are committed to providing barrier-free and accessible employment practices in compliance with the Accessibility for Ontarians with Disabilities Act (AODA). Should you require Code-protected accommodation through any stage of the recruitment process, please make them known when contacted and we will work with you to meet your needs. Disability-related accommodation during the application process is available upon request. Learn more about the City's Hiring Policies and Accommodation Process.