Night Shift Egg Set and Maintenance Facilitator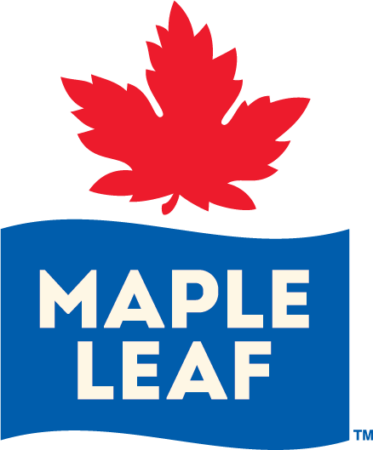 City : Hanover
Category : Other
Industry : Food/Packaging
Employer : Maple Leaf Foods
Night Egg Set and Maintenance Facilitator - Hanover, Ontario 
What's in it for you?
$22.23/hour

Retention bonus payable of $1,000

Benefits after 3 months of service 

Pension after 2 years of continuous service

All PPE is provided to employees (Boot Reimbursement of $125 after 3 months of service)

Fast paced learning environment

Opportunities for growth and training development!
The Opportunity
 The General Production + Maintenance Full-Time position is responsible for monitoring and coordinating the Egg set process. The successful applicant will also be responsible for the overall Hatchery and its operations during the night shift and during their Weekend On-Call. Successful applicant will be on a biweekly rotation as outlined below;
Week 1:

 Sunday, Monday, Tuesday, Wednesday, Thursday 10PM-6AM, On-call Friday, Saturday, Sunday


Week 2:

 Monday, Tuesday 10PM-6AM, Off Wednesday, Thursday, Friday, Saturday. general production and other elemental activities related to hatchery operations.
Responsibilities
•Set Eggs into Incubators as per schedule
• Daily monitoring and troubleshooting of incubators/hatchers & room environments
• Responsible for monitoring incubation and hatching equipment and answering alarms as they arise
• Wash and sanitize chick boxes and rollers
• On-call rotation every other weekend
• Chick hardening monitoring and hatcher turn-down scheduling
• 30 hour chick hatching percentage check
• Formaldehyde dispensing and monitoring of hatchers
• Monthly egg weighing
• General Maintenance
Required Qualifications
Live within 10 minutes of hatchery

Must be physically able to life 50lb repetitively and push/pull incubator racks up to 1200lb

Must be able to work in a warm/humid environment

Proven ability to follow SOP's and schedules

An understanding of how a Hatchery operates an asset

Demonstrates commitment to safe work practices

Must understand and follow all HACCP/Biosecurity/Animal Welfare procedures

Microsoft/Excel/Word experience an asset

Excellent attendance record

Strong problem-solving skills an asset

Supervisory experience an asset

Standard First Aid with CPR 'A'

Proven organizational and time management skills

Must be capable of standing for long periods
Application Procedures
Fax:519-364-4692
Email: HRHanover@mapleleaf.com
Maple Leaf Foods is committed to Employment Equity and maintaining a diverse workforce. Job applicants with a disability who require reasonable accommodation for any part of the application or hiring process can contact our Talent Attraction Team at 

accommodations@mapleleaf.com

. Reasonable accommodations will be determined on a case-by-case basis and your request will be responded to as soon as possible


#mlfs