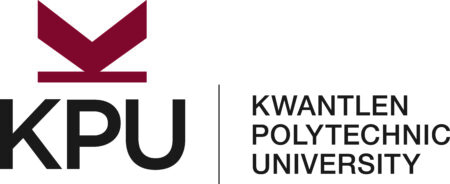 City : Surrey, BC
Category : 3330-IT Technology Services
Industry : Education
Employer : Kwantlen Polytechnic University - KPU
Kwantlen Polytechnic University
KPU offers all learners opportunities to achieve success in a diverse range of programs that blend theory and practice, critical understanding, and social and ethical awareness necessary for good citizenship and rewarding careers.  KPU strives to implement initiatives that will attract, support, engage, and retain KPU's people and create an environment where all employees see themselves as contributing to student learning.

JOB OVERVIEW:  NETWORK SPECIALIST
Reporting to Manager, Network Operations, this position is responsible for to provide technical support in the administration of the University's computer/network systems.
EDUCATION AND EXPERIENCE
Completion of a university degree in computing/networking studies, supplemented by 3 years progressive experience (or an equivalent combination of education i.e. diploma in computing/networking, industry recognized certifications, and experience)
Minimum of 3 years' experience in identifying, analyzing, diagnosing and resolving network/system and telecommunication problems. 
Good understanding of provisioning accounts and resource access in Active Directory, Office 365, and local computer accounts. 
Good understanding of Exchange Administration and Outlook client support, also SharePoint site, workflow and library development will be a strong asset.
Thorough knowledge of Active Directory User and Group administration. 
PowerShell scripting expertise is an asset 
Thorough knowledge of computer/network system and telecommunication operations, including the ability to quickly grasp new concepts using new technologies. 
Good understanding of Data Centre and Communication Room Operations. 
Knowledge of telecommunication systems that includes MS Teams, Telax, VoIP and other voice processing systems. 
Good understating of Cherwell day to day incident and problem management administration 
Troubleshoot telecommunication systems for voice reliability and system errors. 
Good understanding of Microsoft Windows operating systems will be a strong asset. 
Good understanding of Information Security best practices is essential. 
Coordinate and perform the day to day telephone/voice system/account administration in MS Teams
QUALIFICATIONS
Excellent time and task priority management is essential. 
Excellent technical written & documentation skills are essential. 
Good verbal, communication and well developed interpersonal skills are essential. 
Proven ability to deal effectively with others and to handle unusual or unexpected situations. 
Ability to work under minimal supervision, under own initiative and as an effective team member. 
Ability to independently organize work to achieve predetermined goals and meet deadlines.
click here for a more detailed job description
Does this role sound like it was made for you, yet you don't check every box?
We at KPU understand that experiences and qualifications may look differently for everyone and, if this job description is of interest to you, we encourage you to apply.
Note to Applicants:
Kwantlen Polytechnic University welcomes and encourages applications from equity deserving groups and diverse experiences including, but not limited to, Indigenous people, racialized people, people with disabilities, and members of the 2S/LGBTQIA+ community.
If there are any barriers that you are experiencing or an accommodation that we can provide to support you through the application process, please reach out to us at humanresources@kpu.ca.
All qualified candidates are encouraged to apply; however, Canadians and permanent residents will be given priority.
We thank all applicants for their interest in employment with KPU. Only those selected for an interview will be contacted. 
Kwantlen Polytechnic University is committed to protecting the safety and welfare of employees, students, and the general public, and upholding the reputation and integrity of the University. For this reason, final applicants will be asked to undergo a background check.