Network Operations Analyst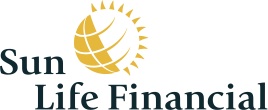 City : Waterloo
Category : Full-time
Industry : Finance
Employer : Sun Life Financial
Vous êtes unique, comme le sont votre parcours, votre expérience et votre façon de voir les choses. Ici, on vous encourage et on vous motive à donner le meilleur de vous-même, et on vous donne les moyens de le faire. Vous travaillerez avec des collègues dynamiques – experts dans leur domaine – qui sont impatients de partager leurs connaissances avec vous. Vous aurez des gestionnaires inspirants qui vous aideront à développer votre potentiel et à atteindre de nouveaux sommets. Chaque jour, vous aurez de nouvelles occasions de rendre la vie de nos Clients plus radieuse – ils sont au cœur de tout ce que nous faisons. Découvrez comment vous pouvez faire une différence dans la vie des gens, des familles, des collectivités – ici et partout dans le monde.
Description de poste:
The Enterprise Network Services group provides networking infrastructure services for Sun Life Financial's Local and Wide area network, including devices and services such as: Firewalls, Proxy and content filtering, Load Balancing, ISP provisioning, Physical and Logical Network Design, Wireless LAN, Remote access (VPN), VoIP, IP Address Management, Routers & Switches.
What will you do?
Be part of a team that supports 1st level issues for the SLF network infrastructure
Accept user requests, triage and analyze them, then complete or assign as Handle incidents and problems per ITIL model
Follow ITIL model for any changes required to network devices
Use hardware and software knowledge to ensure solutions integrate well into existing environment
Work with Operations Command Centre for any Incident tickets transferred to our group, and ensure MOPs are accurate
Work with 2nd and 3rd level teams to ensure documentation is accurate
Be flexible in managing workday across a multi-site location (some travel possible between Toronto, Waterloo, and Wellesley)
Use project-planning skills to complete assigned tasks on time and on budget
Consult with internal and external clients to determine requirements for successful project deliverables
Act as an interface and provide advice and backup to other analysts and network support personnel
Work with external vendors and service providers as required
Work with other infrastructure teams to ensure services are operational for our clients
Some overtime (outside regular business hours) may be required
What will you need to succeed?
Experience in supporting network devices
Knowledge of TCP/IP and related protocols
Knowledge of LAN / WAN technologies/platforms - - routers / switches / analyzers / routing protocols / network management
Knowledge of DNS / DHCP Knowledge of Load Balancing, Proxy and content filtering, VPN gateways, Firewalls
Computer Science, Math or Engineering degree / diploma
Certified in Industry recognized certifications such as Cisco's CCENT/CCT, CCNA
Understanding of Cabling types and etiquette
Special Requirements:
In our Canadian offices, there will be a requirement for Government Security Clearance
L'échelle du salaire de base est pour l'emplacement principal du poste affiché. Elle peut varier selon l'emplacement du candidat sélectionné et d'autres facteurs. En plus du salaire de base, les employés admissibles de la Financière Sun Life participent à différents programmes de rémunération incitative, dont le montant octroyé est discrétionnaire et dépend du rendement de l'employé et de la compagnie. Certains postes de vente participent à des programmes de rémunération incitative basés sur les résultats de vente individuels ou de groupe. 
Depuis toujours, la diversité et l'intégration sont au cœur des valeurs de la Financière Sun Life. Nous croyons qu'un effectif diversifié ayant des points de vue variés et des idées créatives est avantageux pour nos clients, pour les collectivités où nous exerçons nos activités, ainsi que pour nous tous, en tant que collègues. Nous accueillons avec enthousiasme les candidatures de personnes compétentes provenant de tous les horizons.
Les personnes handicapées ayant besoin de mesures d'adaptation pour présenter leur candidature et celles qui doivent consulter les offres d'emploi sur un support de substitution peuvent envoyer leur demande par courriel à l'adresse 'thebrightside@sunlife.com'.
À la Sun Life, nous voulons créer un environnement de travail flexible où nos employés sont outillés pour donner le meilleur d'eux-mêmes. Nous offrons plusieurs options de travail flexibles selon les exigences du poste et les besoins individuels. N'hésitez pas à en discuter pendant le processus de sélection.
Nous remercions tous les candidats de l'intérêt manifesté pour ce poste. Nous ne communiquerons qu'avec les personnes qui auront été retenues pour passer une entrevue.
Échelle salariale:
58,700/58 700 - 93,900/93 900
Catégorie d'emploi:
Services technologiques - TI
Fin de l'affichage:
13/04/2023