National Procurement Manager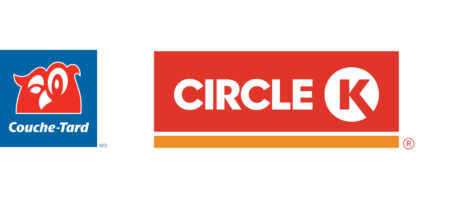 City : Calgary
Category : Facilities
Industry : Retail
Employer : Alimentation Couche-Tard
JOIN THE TEAM 
Our mission is simple: we make journeys easier and more enjoyable for our customers. We want to lift their spirits by delivering little boosts along the way.  We care about our people and our communities, and we look for ways to uplift people first. Wherever your journey's going, we can help you get there.  
The National Procurement Manager directs all phases of securing contracts relating to national purchasing efforts for principal supply partners, spanning several product categories. Cultivates national-level relationships with primary vendor partners and leverages regional best-practices across the Business Units. Establish and foster relationships with key internal stakeholders. The National Procurement Manager supports the company goals by focusing on personal accountability, customer service and work efficiency.
WHAT YOU'LL DO
Here are just a few ways that you'll help make journeys better:  
Supports the Director National Procurement in and or directly Negotiates national retail and non‐retail contracts, as well as maintenance, services, and supplies contracts

Delivers procurement synergies for the company network, derived primarily from standardization efforts, exploiting unleveraged scale opportunities, consolidating vendor partners and distribution points, challenging current business models, and promoting business unit‐level marketing refinements.

Supports merchandising initiatives and delivers additional synergies through related projects. Supports other departments initiatives (Private Brand, Food Service, Global Excellence Team, maintenance etc)

Responsible for writing and summarize contracts and prepare and communicate counter offers.

Provides strategic and tactical category guidance on key categories based on national trends, internal and external best practices, and company performance objectives.

Establishes cross‐functional teams to diagnose, quantify and address regional and/or national‐level opportunities and alternative revenue sources.

Unites the company's autonomous business units around common value‐enhancing principles, new programs and offerings, and relevant macro‐level opportunities.

Responsible for establishing and maintaining an effective, efficient, communication process to/for Division Vice Presidents, Directors

Leads the effort to scale successful regional programs to multi‐region or national level status

Supports the establishment of national benchmarks, performance markers and objectives.
WHAT YOU'LL NEED 
We want you to join our team! Here's what we're looking for: 
Bachelor's degree in Finance, Marketing, Economics, International Business, or related business discipline; MBA preferred. Other combinations of job-related experience and education that meet the minimum requirements can be substituted.

Minimum 3years of product or contract management experience, or similar combination of related marketing and/or merchandising experience in a chain retail environment.

Multi-unit leadership experience in convenience store merchandising, operations or related retail industry with management responsibility preferred.

Comprehensive knowledge of key financial management principles (internal) and macroeconomic (external) factors and cost drivers (ex: commodities indices)

Understanding of core marketing principles, including brand development/management, merchandising, pricing theory, and promotional strategies

Advanced Experience with MS Outlook, Excel, PowerPoint and Word preferred.

Exceptional oral and written communication skills, with the ability to tailor the message and delivery to a wide range of internal and external stakeholder groups

Travel required

Valid driver's license required.
Language skills:
Bilingual (French and English)
WHY WORK WITH US
Our store and office employment opportunities offer you quick career growth with an international company, plus a dynamic work environment that puts people first. Wherever you are in your journey, we have a place for you.  Here's some of the exciting perks we offer: 
Complete benefits packages (medical and dental included)

Possibility of enrolling in a pension plan with employer contributions or a stock purchase plan

Paid time off plan including vacation, sick days and personal days

Work in a collaborative, dynamic and high performing team

Learning opportunities to develop new skills and to evolve professionally in a fast-growing company
This position can be based out of any of the following offices: Calgary, Toronto or Laval.
We thank all candidates for their interest in this position; only those selected will be contacted.
Couche-Tard attaches great importance to diversity in the workplace and supports the principle of employment equity by encouraging applications from designated groups, i.e., women, Aboriginal people, people with disabilities and people from visible minorities.
#LI-CS1 #LI-Hybrid
Couche-Tard/Circle K values diversity and inclusion and aims to create a safe, accessible and rewarding workplace that showcases the unique contribution of our employees to the success of our business. As an employer, we are committed to employment equity, we encourage a wide variety of applications to ensure that we have a diverse workforce that is representative of the customers and the communities we serve. Accommodations are available upon request for applicants who participate in all aspects of the selection process.