Nanotechnology Laboratory Manager, Teaching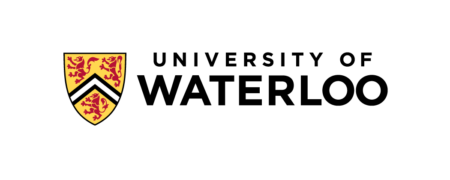 City : Waterloo, ON
Category : Temporary
Industry : Education
Employer : University of Waterloo
Overview:
Term: 2 years.
The Nanotechnology Engineering Laboratory Manager, Teaching is an instructor in one or more Nanotechnology Engineering (NE) courses, has oversight of all NE undergraduate laboratory operations within the Quantum-Nano Centre (QNC) and the Davis Centre (DC), and is responsible for NE laboratory course-content in addition to ensuring that the level of skill development is appropriate for students in the NE academic program. In this context, Senior Laboratory Instructors delivering laboratory components of NE courses or of NE stand-alone laboratory courses receive oversight and direction from the NE Laboratory Manager, Teaching.
Responsibilities:
Organization and Administration of the NE Lab Program
Organizes and administers the laboratory course component of the NE undergraduate program. This includes oversight, supervision, and management of all associated laboratory components of NE lecture courses and of all NE stand-alone laboratory courses
Collaborates with faculty, and staff members who are teaching related courses in order to ensure that material and skill development are properly coordinated and that a common format is maintained for NE laboratory manuals and other relevant documentation
Member of the Nanotechnology Engineering undergraduate curriculum committee
Instructional Aids including safety
Ensures the development of instructional aids for the enhancement of the laboratory experience, for maintaining the general infrastructure of all NE undergraduate laboratory space located in the QNC, for monitoring the day-to-day operations in and oversight of safety in all NE undergraduate laboratories
Provides the respective Departments with evaluations pertinent to the annual performance reviews for all Senior Laboratory Instructors involved in the operation of laboratory components of NE lecture courses and stand-alone NE laboratory courses
Maintains an awareness of current innovations in the area of nanotechnology engineering, and where feasible, incorporates them into the laboratory curriculum
Mastery of Nanotechnology subject matter
Provides an advanced level of guidance, instruction and technical assistance to undergraduate students enrolled in all NE lab courses, design projects and other activities that the students might encounter such as through Velocity startup companies, project-based courses, student teams or research work
Will be assigned academic tasks as required
Lab maintenance and management
Ensures smooth and safe operation of all undergraduate laboratories in the NE program which includes 19 different lab courses.
Coordinates laboratory instruction for all undergraduate NE laboratory operations
Provides performance review data on Senior Laboratory Instructors involved in the operation of the NE undergraduate laboratory facilities
Ensures that all NE laboratory sessions are properly and adequately supervised and that instructional resources are available when unexpected absences occur
Ensures an advanced level of guidance, instruction and technical assistance to the NE undergraduate students for lab courses and fourth year design projects
Supervises updates and improvements to the laboratory components of all NE laboratory courses and oversight of websites associated with other NE laboratory operations
Ensures that NE Senior Laboratory Instructors are able to demonstrate effectively both the use of equipment and the experimental techniques employed in their respective laboratory courses
Oversees the day-to-day operations of the NE undergraduate laboratory facilities located in the QNC and DC buildings
Provides mentorship, guidance, and leadership, and contributes to annual performance evaluations for the NE Senior Laboratory Instructors. This includes 4 instructors for 100% of their time, 1 at 50% and 2 at 25%
Supervises multiple coop students per year, hired to work with the Lab Instructor team
Liaises with the Director, the QNC Building Manager and members of the Waterloo Institute of Nanotechnology (WIN) with respect to the use of physical space and equipment
Directs the use of appropriate creative teaching techniques, student assessment tools, and technologies to enhance learning and improve efficiency in NE undergraduate laboratory operations
Applies and enforces academic regulations in terms of ensuring that this is consistent across the different lab courses
Oversees inventory maintenance, in conjunction with the Senior Laboratory Instructors
Approves the purchase for new laboratory equipment and makes recommendations for replacement of outmoded laboratory equipment to the NE executive committee
Oversees the coordination of WEEF (Waterloo Engineering Endowment Foundation) proposals and purchases
Identifies opportunities for, and contributes to, educational research via the development of new laboratory exercises
Aids students both with the ordering of materials and equipment for their projects and in the provision of access to appropriate work space and equipment needed for the development of their prototype designs
Relationship management and outreach
Ensures that relationships with alumni and industrial partners are maintained and enhanced
Acts as an outreach liaison for the NE program, assists the Director and Associate Director, External, in developing public relations tools and activities for promoting student recruitment, alumni and industrial relations
Qualifications:
Ph.D. degree in an academic discipline pertinent to the NE academic program, or a Master's degree with 5+ years' experience in an academic or industrial setting pertinent to the NE academic program
Must hold, or must be qualified to acquire Professional Engineering licensure (Peng or LEL) status in the Province of Ontario
Familiarity and experience with nanotechnology and nano-science measurement equipment and supplies
Extensive practical and theoretical knowledge acquired through multi-disciplinary science or engineering background
Extensive hardware and software knowledge in the area of nanotechnology engineering and/or science
Aptitude for teaching and an interest in working with undergraduate students
Proficiency in MS Word, Excel, and PowerPoint or other word processing packages
Excellent oral and written communication skills
Excellent organizational, time management, interpersonal, and analytical skills
Fundamental knowledge in one or more areas of nanotechnology
Ability to communicate clearly and effectively with students, staff, course instructors, and administrators associated with the NE academic program
Ability to present and represent the NE program and its goals to alumni, the general public, and industry
Must have detailed knowledge of all relevant courses
Extensive practical and theoretical knowledge acquired through multi-disciplinary science or engineering background
Space and scheduling restrictions and other factors may mean work in the evenings
The role may require working more than seven hours on a given day, meaning arranging with the Director of the NE program for compensation via a reduction in the number of hours worked on another day, or may arrange to recoup accumulated overtime during a later term in which the assigned course load is lighter
Equity Statement:
The University of Waterloo acknowledges that much of our work takes place on the traditional territory of the Neutral, Anishinaabeg and Haudenosaunee peoples. Our main campus is situated on the Haldimand Tract, the land granted to the Six Nations that includes six miles on each side of the Grand River. Our active work toward reconciliation takes place across our campuses through research, learning, teaching, and community building, and is co-ordinated within our Office of Indigenous Relations.
The University values the diverse and intersectional identities of its students, faculty, and staff. The University regards equity and diversity as an integral part of academic excellence and is committed to accessibility for all employees. The University of Waterloo seeks applicants who embrace our values of equity, anti-racism and inclusion.  As such, we encourage applications from candidates who have been historically disadvantaged and marginalized, including applicants who identify as First Nations, Métis and/or Inuk (Inuit), Black, racialized, a person with a disability, women and/or 2SLGBTQ+.
All qualified candidates are encouraged to apply; however, Canadians and permanent residents will be given priority.
The University of Waterloo is committed to accessibility for persons with disabilities. If you have any application, interview, or workplace accommodation requests, please contact Human Resources at hrhelp@uwaterloo.ca  or 519-888-4567, ext. 45935.