Music Instructor (World Music)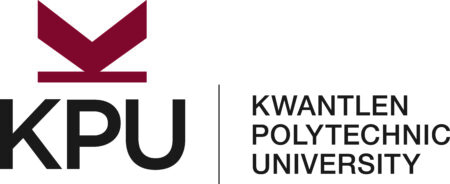 City : Surrey, BC
Category : 2332-Music
Industry : Education
Employer : Kwantlen Polytechnic University - KPU
Kwantlen Polytechnic University
Music Instructor: (World Music) – Competition ID: 2573
POSITION TYPE: REG, 50%
POSITION START: September 1, 2023
KPU proudly offers all learners opportunities to achieve success in a diverse range of programs that blend theory and practice, critical understanding, and social and ethical awareness necessary for good citizenship and rewarding careers.  
FACULTY OVERVIEW: 
The Department of Music at Kwantlen Polytechnic University (KPU) invites applications for a permanent faculty member position at 50% to begin September 1, 2023. Kwantlen Polytechnic University serves a unique regional environment, encompassing a range of communities in the south of the stɑl̓əw̓/stó:lō/Fraser River in the lands known today as British Columbia.
OVERVIEW:  
The name 'Kwantlen' comes from the Kwantlen First Nation in whose traditional territory the university is located. The word 'Kwantlen' means Tireless Runner and is reflected in the university's motto: "through tireless effort, knowledge, and understanding." Grand Chief Joe Gabriel of the Kwantlen First Nation bestowed the name on the institution, resulting in Kwantlen First Nation and Kwantlen Polytechnic University having a long history of partnership.
The University's campuses are located on the traditional and ancestral territories of the q̓ʷɑ:n̓ƛ̓ən̓ (Kwantlen), xʷməθkwəy̓əm (Musqueam), q̓ic̓əy̓ (Katzie), SEMYOME (Semiahmoo), sc̓əwaθən (Tsawwassen), qiqéyt (Qayqayt), and kʷikʷəƛ̓əm (Kwikwetlem) Peoples.  Kwantlen Polytechnic University values current and emergent relationships with Indigenous communities and is embarking on a pathway to addressing systemic change.
Kwantlen Polytechnic University is a leader in innovative, interdisciplinary education with a teaching-focused mandate. As a special purpose teaching university with an open access mandate, KPU offers all learners opportunities to achieve the highest standards of academic performance.  
Within KPU, the Faculty of Arts has over 6000 full-time students and over 300 faculty members from across the Humanities and Social Sciences. The Faculty of Arts includes 19 departments and 21 programs at the undergraduate and graduate levels. The Faculty is also home to two Canada Research Chairs: the first in Lifespan Cognition, and the second in South Asian Literary and Cultural Studies. Many of our programs offer opportunities for experiential education through practicums, co-ops, international field-schools and exchanges, service learning, community engagement, and research collaborations. For more information about the Faculty of Arts, please visit our website at: https://www.kpu.ca/arts. 
POSITION OVERVIEW:
The Music Department within the Faculty of Arts at Kwantlen Polytechnic University (KPU) invites applications from faculty with expertise in Music Technology and World Music, particularly related to the courses listed below. The successful candidates(s) will be placed on the Qualified Faculty Listing and eligible to be offered future work.
MUSI 1114 Introduction to World Music
MUSI 2020 Global Drumming and Cultural Expression
MUSI 3653 World Music
Brief descriptions of these courses can be found here: https://calendar.kpu.ca/courses-az/musi/
More information concerning the working conditions for a faculty member are outlined in Article 12 of the Kwantlen Faculty Association (KFA) Collective Agreement
QUALIFICATIONS:
The minimum academic qualification for MUSI 2020 is a bachelor's degree; however, the Search Committee will consider applications from those who do not have a bachelor's degree but instead have at least five years of professional experience in one or more global percussion traditions. The minimum academic qualification for other courses in the World Music area (e.g., MUSI 1114 and MUSI 3653) is a master's degree, although a PhD is preferred.
Preference will be given to individuals who have the ability to teach more than one of the courses listed above, can contribute to other potential areas in Music, have a record of teaching excellence at the post-secondary level, and have significant professional performance experience and/or considerable related professional experience in the music industry. 
More information concerning the working conditions for a faculty member are outlined in Article 12 of the Kwantlen Faculty Association (KFA) Collective Agreement

APPLICATION REQUIREMENTS:
Candidates are asked to submit the following:
A cover letter (which clearly identifies the courses you are qualified to teach)
A curriculum vitae 
Evidence of teaching effectiveness (e.g., student survey results, peer review reports or testimonials, past syllabi, etc.)
A one-page statement of your teaching philosophy 
The names of three referees able to comment on your teaching ability, professional experience, and academic accomplishments. 
Please note that incomplete applications will not be considered.
NOTE TO THE APPLICANTS:
The University welcomes and encourages applications from women, visible minorities, Indigenous persons, persons with disabilities, persons of any sexual orientation, and persons of any gender identity or gender expression. If you require an accommodation through our hiring process, please include your request in the application email.
We thank all applicants for their interest in employment with KPU. Only those selected for an interview will be contacted. 
Kwantlen Polytechnic University is committed to protecting the safety and welfare of employees, students, and the general public, and upholding the reputation and integrity of the University. For this reason, final applicants will be asked to undergo a background check.
 
All qualified candidates are encouraged to apply; however Canadians and permanent residents will be given priority.