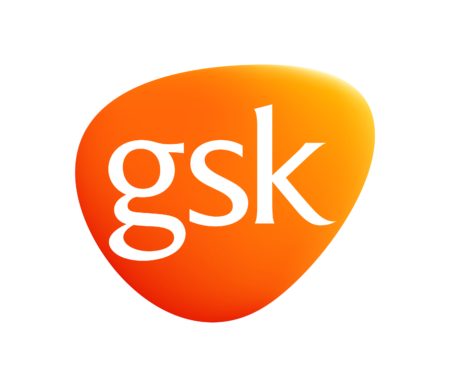 City : 7333 Mississauga Road North
Category : Other
Industry : Healthcare
Employer : GSK
Site Name:
Canada - Ontario - Mississauga
Posted Date:
May 8 2023
Job Purpose:
GSK Canada is searching for a Manager, Medical Science Liaison within GSK Canada's Medical Division, supporting the respiratory therapeutic area. This individual will be responsible for leading individual Medical Science Liaisons (MSLs), achieving excellence in our MSL capability, ensuring good governance and competency, and for delivering to customer and business needs as appropriate
Details (Your Responsibilities):
The Manager will lead and inspire a team of MSLs:
Lead, manage, coach and develop the Respiratory medical science liaison (MSL) team to help deliver the GSK mission and to ensure achievement of company objectives. This will include:
Provide authoritative opinion on medical and ethical matters to support the MSL team and other colleagues across GSK, enabling the evidence-based use of GSK medicines and compliance with the relevant Canadian policy and regulatory requirements (e.g. PAAB code, Rx& D Code, Health Canada policy and GSK internal controls).
Take ownership to ensure the medical therapy team develops and delivers the Medical Affairs Plans, including key evidence generation plans, scientific engagement plans and Customer Engagement Plans working closely with colleagues across the local, Regional and Global teams e.g. Marketing, Sales, Health Outcomes
Monitor the performance of the MSL team in delivery of these plans and performance metrics as per the Medical Affairs Dashboard and individual performance plans
Influencing and shaping the environment to facilitate market access and to ensure engagement of relevant Healthcare Professionals, including ensuring strategic input into health technology assessments and other relevant submissions
Address data gaps and to remove key barriers to optimal medicine use
Ensure that the MSL team provides strategic medical input into clinical research activities and Global Medical Affairs Teams in support of future Canadian market needs, through knowledge of Canadian clinical practice, care pathways, key competitors etc.
Line Manager to MSLs, providing strategic direction, Medical Affairs support and individual performance and development management.
Collaborate strongly across the other MSL teams as well as other internal stakeholder groups
Identify and address MSL training and development requirements
Provide managerial oversight of MSL activities and implement an effective control framework to assure excellence in Medical Affairs governance and compliance.
Identify and assist in management of issues regarding compliance with governance and risk management practices, including raising issues to governance boards.
Work with Medical Leadership to ensure consistency in MSL ways of working across the business
Maintain current knowledge in diseases and relevant therapies in assigned therapeutic area.
 Why you?
Basic Qualifications:
Scientific/medical background and relevant degrees with at least 3-5 years Pharmaceutical or Biotech industry experience required.
Previous experience managing and developing direct reports is desirable.
Mastery of customer engagement - proven customer interface experience with demonstrated ability to manage relationships with External Experts.
Proven track record of collaborating with commercial and medical colleagues, as appropriate.
Experience in navigating ambiguity and multiple stakeholders within large teams.
Able to travel a significant portion of time.
Proven communication skills using various mediums, as well as strength in negotiation and influencing skills.
Knowledge of regulations governing information provision to customers within the pharmaceutical industry.
Strong business and financial acumen.
Strong strategic thinking skills at the therapeutic level.
Must possess a good understanding of the Canadian healthcare marketplace.
Preferred Qualifications:
Previous experience managing field-based teams within a matrixed organization
Bilingualism is an asset.
#LI-GSK
GSK is a global biopharma company with a special purpose – to unite science, technology and talent to get ahead of disease together – so we can positively impact the health of billions of people and deliver stronger, more sustainable shareholder returns – as an organisation where people can thrive. Getting ahead means preventing disease as well as treating it, and we aim to positively impact the health of 2.5 billion people by the end of 2030.
Our success absolutely depends on our people. While getting ahead of disease together is about our ambition for patients and shareholders, it's also about making GSK a place where people can thrive. We want GSK to be a workplace where everyone can feel a sense of belonging and thrive as set out in our Equal and Inclusive Treatment of Employees policy. We're committed to being more proactive at all levels so that our workforce reflects the communities we work and hire in, and our GSK leadership reflects our GSK workforce.
GSK is an equal opportunity employer committed to diversity and inclusion.  We welcome applications from all qualified individuals to apply to our career opportunities. GSK is committed to accommodating persons with disabilities. If you need accommodation at any stage of the application process or want more information on our accommodation policies, please contact us at canada-recruitment@gsk.com.  Please do not send resumes to this e-mail and instead apply through the online application process of this posting.
As a health and science-based organization, GSK is committed to following the recommendations as set out by Health Canada and taking all necessary steps to help curb the spread of COVID-19 which includes getting the COVID-19 vaccine. We feel strongly that this is the best way to help protect those we value most: our employees, families, communities and the patients and consumers we serve. To that end, we are taking an important step to ensure the safety of our employees during this global public health crisis.
Only employees who are fully vaccinated against COVID-19 may attend our Mississauga and Laval corporate offices. In addition, all customer-facing employees who, as part of their job, attend healthcare settings such as hospitals, pharmacies, doctors' offices and dentists' offices will need to be fully vaccinated against COVID-19.  Notwithstanding the foregoing, employees may seek an accommodation for human rights-related reasons, including medical or disability-related conditions, or religious beliefs.
Important notice to Employment businesses/ Agencies
GSK does not accept referrals from employment businesses and/or employment agencies in respect of the vacancies posted on this site. All employment businesses/agencies are required to contact GSK's commercial and general procurement/human resources department to obtain prior written authorization before referring any candidates to GSK. The obtaining of prior written authorization is a condition precedent to any agreement (verbal or written) between the employment business/ agency and GSK. In the absence of such written authorization being obtained any actions undertaken by the employment business/agency shall be deemed to have been performed without the consent or contractual agreement of GSK. GSK shall therefore not be liable for any fees arising from such actions or any fees arising from any referrals by employment businesses/agencies in respect of the vacancies posted on this site.