Mine Technician – Water & Tailings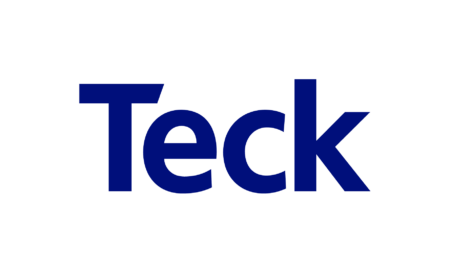 City : Logan Lake, British Columbia, CA
Category : Business Professionals
Industry : Mining/Quarrying
Employer : Teck
Closing Date: March 31, 2023
Want to make a difference? We are embarking on a technological journey that will change mining forever!
Join a fast paced, high energy, and dynamic team that is modernizing mining for the future.
Reporting to the Dam Safety Supervisor, the Mine Technician is responsible for assisting the Tailings and Water Management department with monitoring and maintenance of various systems.
Responsibilities:
Be a courageous safety leader, adhere to and sponsor safety and environmental rules and procedures;
Demonstrate leadership qualities in providing support in developing a courageous safety culture;
Complete geotechnical and Hydrological monitoring;
Maintain Telemetric and Instrumentation systems;
Install Instrumentation systems and other responsibilities as required;
Utilize UAV (Drone) for surveying programs;
Provide daily survey support to the Operations group;
Qualifications:
Completion of a Mine Technician Diploma program or a Degree Program with relevant fields from a recognized post-secondary institution;
Minimum 2 years' experience, preferably in open pit mining;
Experience with Microsoft Office (Word, Excel, Database, Windows), GPS, Total Station, CAD Systems and other mining software;
Strong verbal and written skills;
Geotechnical Instrumentation and Hydrologic or hydrogeologic experience is an asset.
Benefits:
We offer the chance to live and work in the Highland Valley and enjoy a variety of recreational opportunities, such as hiking, skiing, fishing, and golf! The mine site is a 50-minute drive from Kamloops, B.C. which provides all of the comforts of city living.
The mine site is also close to Merritt, Ashcroft, and Logan Lake, which all exude a small town community atmosphere.
Permanent full-time tradespeople are offered a competitive compensation package that includes:
Comprehensive Benefits Plan including but not limited to medical, dental and vision
Retirement Package
Healthy Lifestyle Account
.
At Teck, we value diversity.
Our teams work collaboratively and respect each person's unique perspective and contribution.
Qualified applicants interested in joining a dynamic team are encouraged to submit a resume and cover letter electronically.
We wish to thank all applicants for their interest and effort in applying for the position; however, only candidates selected for interviews will be contacted.
Teck is a diversified resource company committed to  responsible mining and mineral development with major business units focused on copper, steelmaking coal and zinc, as well as investments in energy assets.
Headquartered in Vancouver, Canada, its shares are listed on the Toronto Stock Exchange under the symbols TECK.A and TECK.B and the New York Stock Exchange under the symbol TECK.
Learn more about Teck at www.teck.com or follow @TeckResources.