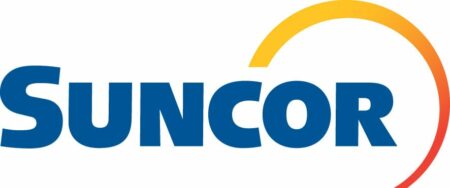 City : Montreal Refinery
Category : See posting
Industry : Energy and Petroleum
Employer : Suncor
Joining Suncor means you will work for one of the best companies in Canada, providing tremendous future potential where talented people thrive and lead. As our business evolves, so do our employment opportunities. Our work culture includes a dynamic mix of professionals, with a diversity of skills and expertise.
Are you looking for a great career opportunity at our Montréal refinery? Are you a certified Millwright who is passionate about joining our maintenance execution team? If yes, then we have an extraordinary opportunity for you! You will have the ability to support the maintenance and operations of our assets while collaborating with a dynamic, positive team.
In this role, you will carry out fabrication and repair work and will provide you with the opportunity to apply your continuous improvement mindset and take part in developing solutions.

Minimum Requirements:
Three to five years of experience working as a Millwright in heavy industrial environment with tools such as milling lathes and drills

A college diploma or a diploma from a recognized vocational institute in a relevant discipline

Ability to read and interpret equipment specifications, engineering drawings, blueprints, charts, and tables

Fluent in French, with functional written and spoken English PLEASE SUBMIT YOUR RESUME IN FRENCH

An exceptional aptitude for teamwork, flexibility and autonomy

A valid driver's licence and a clean driving record

Responsibilities:
Perform alignment, troubleshooting and rebuilds on equipment including pumps, turbines, fans, gearboxes, vibration analysis, seals, and hydraulics

Review and apply safe work standards, procedures and practices

Tackle any other related tasks required for the smooth functioning of our operations

Actively participate in post event analysis and root cause discussions

Commit to adhering to guidelines and maintaining technical and preventative records

Location and other Key Details:
You will work at our Montréal refinery, located at 11701 Sherbrooke Street East

Hours of work are a regular 40-hour work week, Monday to Friday

This position is safety sensitive

You will be required to perform some heavy lifting, use ladders and work on elevated work sites such as scaffolds and towers with the ability to perform in a variety of different environments both indoor and outdoor as well as within confined spaces
Why Suncor?
 
Suncor's operations include oil sands development, production and upgrading; offshore oil and gas; petroleum refining in Canada and the U.S.; and the company's Petro-Canada retail and wholesale distribution networks (including Canada's Electric Highway™, a coast-to-coast network of fast-charging electric vehicle stations). Suncor is developing petroleum resources while advancing the transition to a low-emissions future through investment in power, renewable fuels and hydrogen.
With a strong strategy for growth and our long-standing approach to sustainability, operational excellence, capital discipline and technology and innovation, Suncor offers a solid foundation for you to continue building your career. We offer rewarding opportunities for you to learn, contribute and grow in a variety of career-building positions – all of which means tremendous potential for your future. We are focused on deepening our commitment to inclusion and diversity and creating a respectful workplace. 
We are an equal opportunity employer and encourage applications from all qualified individuals. We are committed to providing a diverse and inclusive work environment where every employee feels valued and respected. We have numerous employee inclusion networks to help foster an inclusive and respectful culture and drive positive change within Suncor. Current networks include both workplace inclusion networks (focusing on inclusion and respect for all), and identity-focused networks (focusing on building community and a sense of belonging and allyship). Through the Journey of Reconciliation, we are progressing the way we think and act to build greater mutual trust and respect with the Indigenous Peoples in Canada.  Please note we will consider accessibility accommodations to applicants upon request.