Mill Operations Building Services Supervisor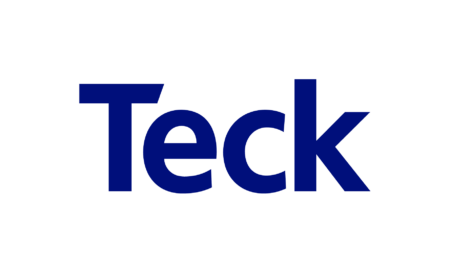 City : Logan Lake, British Columbia, CA
Category : Business Professionals
Industry : Mining/Quarrying
Employer : Teck
Mill Operations Building Services Worker
Are you interested in joining a dynamic fast-paced team environment?

Reporting to the Mill Operations General Supervisor, the Building Service Worker (BSW) Supervisor will lead the team responsible for providing janitorial services to Highland Valley Copper. The BSW Supervisor will ensure operation targets for safety, site workplace cleanliness, and overseeing the work of the janitorial environment.

In this role, you will promote a workplace environment which supports safe and efficient behavior on the job, and an awareness of and compliance with environmental, safety and Mine Act requirements.

Join us in the Highland Valley and enjoy a variety of recreational opportunities at your fingertips. Whether you enjoy biking and skiing, or prefer the laid-back atmosphere of fishing and hiking, there is something for everyone! The mine site is a 50-minute drive from Kamloops, B.C. which provides all the comforts of city living. It is also close to Merritt, Ashcroft, and Logan Lake, which all exude a small-town community atmosphere.
Responsibilities:
Be a courageous safety leader, adhere to and sponsor safety and environmental rules and procedures
Actively participate in or chair monthly crew safety meetings and address any concerns in a timely manner
Enhance employee work performance and productivity through coaching and feedback;
Administer the collective agreement, safety and mine regulations and environmental regulations in a manner consistent with policies and procedures;
Actively supervise Building Services Worker hourly employees, verify completion and quality of assigned work to maintain site standards
Support regular continuous improvement and problem solving
Accountable for coordinating a clean and sanitary worksite for all employees
Accountable for maintaining minimum training requirements of hourly employees to meet operational demands
Participate in industrial relations and safety investigations as required
Managing of work orders and supplies throughout site.
Qualifications:
Completion of Grade 12 or equivalent
Experience supervising in a cleaning/janitorial environment is considered an asset.
Computer literacy including Microsoft Office
Strong interpersonal and leadership skills
Detail-oriented, adaptable & energetic
Possess a valid driver's license
About Teck
At Teck, we value diversity. Our teams work collaboratively and respect each person's unique perspective and contribution.

Qualified applicants interested in joining a dynamic team are encouraged to submit a resume and cover letter electronically.

We wish to thank all applicants for their interest and effort in applying for the position; however, only candidates selected for interviews will be contacted.

Teck is a diversified resource company committed to responsible mining and mineral development with major business units focused on copper, steelmaking coal and zinc, as well as investments in energy assets.
Headquartered in Vancouver, Canada, its shares are listed on the Toronto Stock Exchange under the symbols TECK.A and TECK.B and the New York Stock Exchange under the symbol TECK.

Learn more about Teck at www.teck.com or follow @TeckResources.