Middleware Software Developer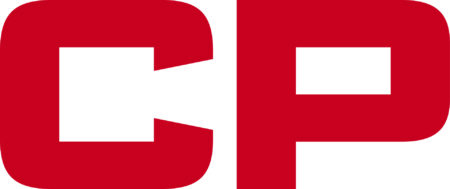 City : Calgary, AB, CA
Category : Other
Industry : Transportation
Employer : Canadian Pacific
Canadian Pacific (CP) and Kansas City Southern (KCS) are now CPKC. As the only truly North American railway, we are making big moves! Drawing on our strong foundations and heritage, CPKC moves essential goods across our 20,000-mile network to support economic growth throughout Canada, the U.S. and Mexico. Be a part of history as we connect a continent and create exciting career opportunities across our new transnational network. Visit cpkcr.com to learn about the CPKC advantage, our purpose and culture.
PURPOSE OF THE POSITION:
To provide application support for multiple applications within Integration Services (Middleware) at CPKC, including Websphere MQ (messaging) and NTTData Unikix (mainframe emulation), BOOMI, API, and other middleware products including LRS (PageCenterX, VPSX), Terminal Emulation (Rumba, Flynet, HOD) and Operational Decision Manager and others;

Participate in providing 7x24 application systems support for Middleware Services applications;

Monitor application health and availability checks for all Integration Services (Middleware) applications, taking corrective actions to maintain health, availability and maintain capacity;

Participate in Business Continuity services for Disaster Recovery;

Provide real time problem determination for all dependent business applications. Analyze dumps, traces, performance and logs in order to determine root cause of specific problems;

Ensure Integration Services (Middleware) contracts are current;

Perform service restores for Business Partners as required;

Liaison with Business Partners and vendor support as required;

Participates in and provide cross training with other members of Integration Services (Middleware) Team.
POSITION ACCOUNTABILITIES:
Is a key team member within IS Middleware Services at CPKC, providing application administration and on call support;

Ability and drive to develop a thorough technical understanding of Middleware Services applications, including functions, features, configurations, operations, and maintain appropriate documentation;

Monitor Middleware Services, taking corrective actions to ensure correctness, stability, and appropriate metrics and service levels are maintained and adhered to; 

Coordinates and facilitates test plans.  Ensures all test cases are successfully completed and documented and that the solution is ready for release into a production environment;

Develops or participates in application upgrades, patching and hotfix installations;

Participates with Business Partners representing Middleware Services as required.

Represent Middleware admin in capex and opex projects.
POSITION REQUIREMENTS:
University degree, College or Technical diploma in relevant Information Technology major or equivalent experience.

5+ years of experience supporting middleware products like IBM MQ Series or NTT Emulation software Unikix or similar middleware products

5+ years of experience supporting major Linux/Unix business applications would be an asset;

Experience with a variety of application or technical applications (certifications or equivalent experience is desirable);
WHAT CPKC HAS TO OFFER:
Flexible and competitive benefits package

Competitive company pension plan

Employee Share Purchase Plan

Performance Incentive Program

Annual Fitness Subsidy

Part-time Studies Program
ADDITIONAL INFORMATION:
As an employer with North American presence, the possibility does exist that the location of your position may be changed based on organizational requirements.
Background Investigation:
The successful candidate will need to successfully complete the following clearances:       
Criminal history check

Reference check
Management Conductor Program:
Becoming a qualified conductor or locomotive engineer is the single best way for a management employee to learn the business at CPKC. You may be required to obtain a certification or to maintain your current certification/qualification as a conductor or locomotive engineer.
CPKC is an employment equity employer committed to the principles of employment equity and inclusion. We encourage all qualified candidates to apply including women, Black, Indigenous, People of Colour (BIPOC), members of the LGBTQ+ community, and people with disabilities. Accommodations for the job application process can be provided, as appropriate, upon request. All applicant information will be managed in accordance with the federal Personal Information Protection and Electronic Documents Act (PIPEDA)".
Req ID: 101331

Department: Information Services

Job Type: Full-Time

Position Type: Non-Union

Location: Calgary, Alberta

Country: Canada

% of Travel: 0-10%

# of Positions: 1

Job Grade: 4

Job Available to: Internal & External
#LI-GK1
#LI-ONSITE