Microsoft 365 Solution Designer – Enterprise Content Management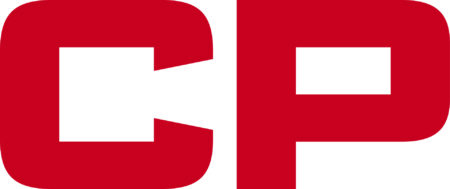 City : Calgary, AB, CA, T2C 4X9
Category : Other
Industry : Transportation
Employer : Canadian Pacific
Canadian Pacific (CP) and Kansas City Southern (KCS) are now CPKC. As the only truly North American railway, we are making big moves! Drawing on our strong foundations and heritage, CPKC moves essential goods across our 20,000-mile network to support economic growth throughout Canada, the U.S. and Mexico. Be a part of history as we connect a continent and create exciting career opportunities across our new transnational network. Visit cpkcr.com to learn about the CPKC advantage, our purpose and culture.
PURPOSE OF THE POSITION:
Recognized within the organization as a subject matter expert in Microsoft 365 solutions.

Management and Information management governance.

Provides technical leadership in large enterprise content management solution with integration to business systems.

Reviews designs on projects, which integrate Enterprise applications with the Content Repository, and proactively identifies opportunities where changes to records management can improve usability and performance of the applications.

Coaches, reviews, and delegates work to lower-level team members.

Makes moderate to significant improvements of processes, systems, or products to enhance integration with business facing systems.

Assists peers and less experienced team members faced to resolve difficult and often complex problems within Microsoft 365.

Acts as a solution designer for content management projects including technical upgrade
POSITION ACCOUNTABILITIES:
Contribute to the development of goals and initiatives to implement or extend Enterprise Content Management disciplines across Business functional areas to effectively capture, manage, store, preserve, and deliver critical information for employees, business stakeholders and customers.

Execute, manage, and lead SharePoint migrations.

Solve difficult and moderately complex problems involving integration between content repositories and business facing systems.

Maintain a deep knowledge of application integration techniques, which enable business-facing applications to retrieve data and images from content repositories.

Demonstrate deep understanding in one or more business areas and their content type (digital, physical, imaged, data migration, metadata requirements and records management configuration)

Provide input into departmental document archiving and legacy content management decommissioning opportunities.

Make and document moderate to significant improvements of technological solutions, processes, systems, or products.

Act as a subject matter expert to quickly assess and resolve issues and problems.

Deliver in-house training.

Perform peer reviews.

Provide advanced technical ideas and Innovative solutions to build technical capabilities.

Quality Management (planning, assurance, control, and continuous improvement) and Identifies Automation opportunities to achieve consistent quality levels for ECM systems
POSITION REQUIREMENTS:
IT disciplines typically obtained through advanced education combined with substantial experience.

University Degree in computer science or equivalent experience.

Association for Intelligent Information Management (AIIM) Information Management professional certification preferred

Requires 8+ years of experience with infrastructure supporting content management systems; database technologies; data migration programming techniques; security postures affecting privileged data; Privacy laws and access; Records Management & data archiving.

5+ years of technical knowledge in one or multiple areas of the organization's IT platform/infrastructure including: Operating Systems, Databases, storage technology, and application security; application development and scripting languages.

Understands the 5 ITIL stages (Strategy, Design, Transition, Operation and Continual service improvement) and its processes.

Proficient in M365 including SharePoint Online and Power Platform
WHAT CPKC HAS TO OFFER:
Flexible and competitive benefits package

Competitive company pension plan

Employee Share Purchase Plan

Performance Incentive Program

Annual Fitness Subsidy

Part-time Studies Program
ADDITIONAL INFORMATION:
As an employer with North American presence, the possibility does exist that the location of your position may be changed based on organizational requirements.
Background Investigation:
The successful candidate will need to successfully complete the following clearances:       
Criminal history check

Reference check
Management Conductor Program:
Becoming a qualified conductor or locomotive engineer is the single best way for a management employee to learn the business at CPKC. You may be required to obtain a certification or to maintain your current certification/qualification as a conductor or locomotive engineer.
CPKC is an employment equity employer committed to the principles of employment equity and inclusion. We encourage all qualified candidates to apply including women, Black, Indigenous, People of Colour (BIPOC), members of the LGBTQ+ community, and people with disabilities. Accommodations for the job application process can be provided, as appropriate, upon request. All applicant information will be managed in accordance with the federal Personal Information Protection and Electronic Documents Act (PIPEDA)".
Req ID: 101402

Department: Information Services

Job Type: Full-Time

Position Type: Non-Union

Location: Calgary, Alberta

Country: Canada

% of Travel: 0-10%

# of Positions: 1

Job Grade: 3

Job Available to: Internal & External
#LI-GK1
#LI-ONSITE