Microbial Technologist – Contract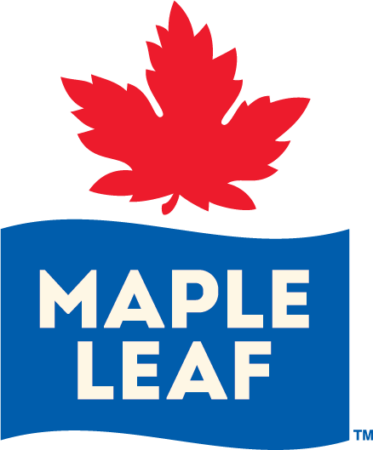 City : Guelph
Category : Other
Industry : Food/Packaging
Employer : Maple Leaf Foods
 The Opportunity:
The Microbial Technologist is responsible for the assurance of accurate sample analysis, reporting and participating in projects. This includes following occupational health and safety standards and supporting the laboratory programs through good laboratory practices. The Microbial/Chemical Technologist is organized, has a high attention to detail, is well versed in a variety of technological methods and is able to work professionally in a fast paced and dynamic environment.
Snapshot of a Day-in-the-Life:
Analysis: Perform testing on samples received into the lab as directed by the lab supervisor or delegate and accurately report results into appropriate test forms or databases.  This may include the handling of pathogenic organisms and hazardous chemicals/materials. Participation in proficiency testing and internal or external audits is required.
Projects: Design and implement viable experiments for investigative projects. This includes the development of the experimental design, conducting the investigation, and forming conclusions. Creating a summary report which includes raw data, project hours and supply usage.
Develop/modify procedures and test methods and perform verification/validation of methods as needed.
Perform startup/ shut down procedures for the Laboratory. This may include equipment start-up/shut down, laboratory disinfection / cleaning, incubator/ refrigerator checks, balance checks, etc.
Calibrate and maintain testing equipment and record calibration / maintenance activities and results as per laboratory technical procedures and/or work instructions.
Enter test results/ data into the LIMS database. Enter data onto laboratory forms. Verify the accuracy of data entered.
Sample preparation: Perform preliminary sample preparation to label, scale and grind samples for analysis. Conduct pre-analytical testing on packaging and samples.
Assist in the training of newly hired laboratory staff.
Sample receipt: Receive all customer submissions and ensure the sample integrity is maintained following aseptic techniques and record sample condition (including, but not limited to temperature checks, submission form accuracy, and test requests). Properly identify lab samples for analysis and assign report numbers as appropriate. Provide aid to customers as requested.
Sample log in: Enter samples into LIMS and any associated paperwork. Verify the accuracy of data entered. Label and prepare samples for analysis with LIMS numbers assigned. Ensure all samples are redirected to the appropriate area.
SAP receiver: Receive items into SAP, acquire C of A's for inventory. Receive and store inventory as per lab protocols
Media/Solution preparation: Prepare solutions, reagents and /or growth mediums as outlined per Laboratory Technical Procedure and /or work instructions.
May require handling of hazardous chemical/materials.
Housekeeping: Using Six Sigma tools to maintain an organized lab while maintaining good housekeeping practices and notifying 1-up managers of any issues associated with the lab environment or equipment. Handle waste disposal and glassware cleaning.
Report Generation: Perform a review, approval, and issue/distribute laboratory reports, including email notifications to the appropriate distribution lists and/or customers. 
Responsible for the knowledge of and compliance to all aspects of the Quality Management System.
What You'll Bring:
 Minimum: B.Sc. or Technical Diploma in relevant sciences; Microbiology (preferred) or Biology/Food Science with emphasis on food/environmental biology. Minimum 1 year of work experience in a microbiology laboratory or food industry.
Strong multi-tasking capability and comfortable with routine work
Competent computer skills
Must be business results, and values oriented, work as part of a functional team, abide by the company's Code of Business Conduct, be able to display impartiality and be an exceptional fit with our Maple Leaf Leadership values.
What We Offer at Maple Leaf Foods:
Being part of a high-performance, people-focused company that has an inspiring and unique vision to become the most sustainable protein company on earth, and a deep commitment to sustainable protein across North America.
An inclusive company culture and a work environment that keeps our people safe, rewards excellence, and empowers everyone to learn and contribute their best.
About Us:
We're a carbon neutral food company on a purposeful journey to Raise the Good in Food through better nutrition, safer food and workplaces, more humane animal care, and environmental sustainability efforts that protect our planet. We care about our communities and commit to reducing food insecurity in Canada. Join us on the journey. Let's build a better future, together.
We're passionate about food. For more than 100 years, we've made delicious, healthy protein that Canadians love under iconic national and regional brands, like Maple Leaf®, Schneiders®, and Greenfield Natural Meat Co.® We're on a journey to become the most sustainable protein company – not just in Canada – but on earth.
We are carbon neutral.
We are one of the only food companies in Canada to set science-based targets.
We aim to reduce our environmental footprint by 50% by 2025.
We're a global food company with more than 13,500 team members. We operate sites in 20+ locations across Canada. We also have locations in the U.S. and Mexico, and do business in Asia.
A diverse and inclusive work environment
Championing diversity and inclusion is a critical component to advancing our collective purpose and vision and living the Maple Leaf Leadership Values. We believe in building, investing in, recognizing, and rewarding remarkable people who value an inclusive workplace, embrace all forms of diversity, and commit to including every voice in our collaborative environment. We're so much stronger when we know we're accepted and valued for who we are and what we each bring to the workplace.
We embrace a strong, values-based culture
Our eight Leadership Values are our north star. They guide the decisions we make for all our stakeholders: our consumers, our customers, our people, our communities, our shareholders, and the environment.
Doing What's Right
Shared Value
High Performance
Diverse and Inclusive Teams
Disciplined Decision Making
Our Accountability
Intense Curiosity
Transparency and Humility
Maple Leaf Foods is committed to ensuring the health and safety of all our employees.  As part of this commitment, we have adopted a number of COVID-19 safety measures, including a requirement for all employees to be fully vaccinated by March 31, 2022 and to show proof of vaccination.   In keeping with this policy, successful candidates will need to provide proof of vaccination by March 31, 2022 (or prior to their first day of work if the start date is after March 31, 2022).  We will of course consider accommodations for anyone unable to be vaccinated following human rights and other applicable laws
We thank all applicants for their interest in exploring employment opportunities with Maple Leaf Foods; however, only those selected for an interview will be contacted. Applicants may be subject to a background check and must meet the security criteria designated for the position.
Championing diversity and inclusion is a critical component to advancing our collective purpose and vision, living the Maple Leaf Leadership Values, and delivering winning results. Accommodation is available upon request for applicants with disabilities in the recruitment and assessment process and when hired; please contact our Talent Attraction Team at accommodations@mapleleaf.com.