Merchandising Clerk – Overnight (Travel Based)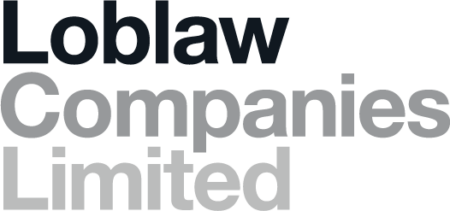 City : Brampton, Ontario
Category : Full time
Industry : Real Estate
Employer : Shoppers Drug Mart®
Referred applicants should not apply directly to this role.
All referred applicants must first be submitted through Workday by a current Loblaw Colleague.
Come make your difference in communities across Canada, where authenticity, trust and making connections is valued – as we shape the future of Canadian retail, together. Our unique position as one of the country's largest employers, coupled with our commitment to positively impact the lives of all Canadians, provides our colleagues a range of opportunities and experiences to help Canadians Live Life Well®.

At Loblaw Companies Limited, we succeed through collaboration and commitment and set a high bar for ourselves and those around us. Whether you are just starting your career, re-entering the workforce, or looking for a new job, this is where you belong. 
Position: Merchandising Clerk - Overnight (Travel Based)
Job Type: Full–Time
Overview
Reporting to a Store Setup Manager, you will be part of a special team of colleagues who travel to stores, to merchandise and assist teams during renovations and new store openings.
Primary Responsibilities:
You will travel to assigned various retail locations depending on the regions to work alongside your team to merchandise sections as per merchandising layout to current planograms and merchandising standards.
Provide superior customer service and staff satisfaction throughout construction, ensure that customers' ability to shop throughout the store with minimal disruption.
Responsibilities includes identifying outdated or damaged merchandise from the shelves, clean and/or adjust the shelves and re-stock the shelves.
Receives and unloads incoming materials and compares information on packing slip with purchase order to verify accuracy of shipment
Label sections with POS labels as per current merchandising standards
Projects are located throughout the province, and you will be compensated for travel costs.
Skills, Experience & Education Skills:
Valid Unrestricted Driver's License
Must have a reliable car for this position
Valid Credit Card (to be used for deposits on hotels and rental vehicles)
Must be willing to travel across the province
Ability to work in excess of 40+ hrs per week  Note: we do not guarantee overtime
Ability to lift up to 50 lbs. and stand/work on your feet for long periods of time
Retail store experience would be an asset.
Customer Service orientated with strong communication and interpersonal skills
Must be a team player - peers may often be the acting Project Leader, so the team environment is crucial.
Willing and able to learn Loblaw systems and procedures.
Flexibility to work any shift predominantly overnight shifts.
Well organized with the ability to work with minimal supervision
Extensive travel required with full reimbursement provided.
How You'll Succeed: 
At Loblaw, we seek great people to continually strengthen our culture.  We believe great people model our values, are authentic, build trust and make connections. 
If that sounds like you, and you are open-minded, responsive to change and up to the challenges provided in a fast-paced retail environment, apply today.
Loblaw recognizes Canada's diversity as a source of national pride and strength. We have made it a priority to reflect our nation's evolving diversity in the products we sell, the people we hire, and the culture we create in our organization. Accommodation is available upon request for applicants with disabilities in the recruitment and assessment process and when hired.
Our commitment to Sustainability and Social Impact is an essential part of the way we do business, and we focus our attention on areas where we can have the greatest impact. Our approach to sustainability and social impact is based on three pillars – Environment, Sourcing and Community – and we are constantly looking for ways to demonstrate leadership in these important areas. Our CORE Values – Care, Ownership, Respect and Excellence – guide all our decision-making and come to life through our Blue Culture. We offer our colleagues progressive careers, comprehensive training, flexibility, and other competitive benefits – these are some of the many reasons why we are one of Canada's Top Employers, Canada's Best Diversity Employers, Canada's Greenest Employers & Canada's Top Employers for Young People.
If you are unsure whether your experience matches every requirement above, we encourage you to apply anyway. We are looking for varied perspectives which include diverse experiences that we can add to our team.

We have a long-standing focus on diversity, equity and inclusion because we know it will make our company a better place to work and shop. We are committed to creating accessible environments for our colleagues, candidates and customers. Requests for accommodation due to a disability (which may be visible or invisible, temporary or permanent) can be made at any stage of application and employment. We encourage candidates to make their accommodation needs known so that we can provide equitable opportunities.  
 
Please Note:
Candidates who are 18 years or older are required to complete a criminal background check. Details will be provided through the application process.