Medical Science Liaison – Nephrology (Ontario / Manitoba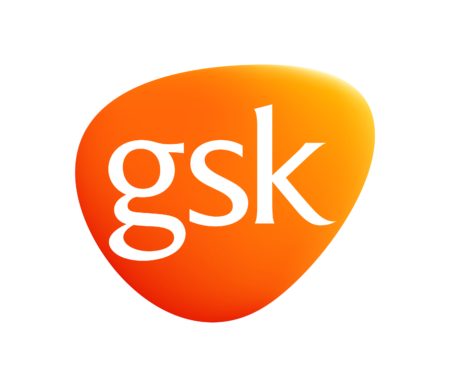 City : 7333 Mississauga Road North
Category : Other
Industry : Healthcare
Employer : GSK
Site Name:
Canada - Ontario - Mississauga
Posted Date:
Apr 19 2023
Job Purpose:
As a Medical Science Liaison (MSL) you will be responsible for developing and establishing non-promotional scientifically driven relationships with key external stakeholders (physicians, allied health professionals, organizations) in the nephrology space to ensure a clear understanding of the scientific data and the safe and effective use of GSK products. This is a therapeutically aligned, field-based position, where frequent travel overnight domestic travel is required (up to 70% of the time) with occasional transborder and intercontinental trips.
Your Responsibilities:
You will be expected to…
Identify, establish, and maintain scientific peer-to-peer relationships with key external experts in nephrology by presenting balanced scientific data, supporting advanced medical educational opportunities, and providing scientific support with the highest of industry standards following GSK values, policies, standards, applicable laws, and regulations.
Be the scientific field-based expert in nephrology in the territory and maintain a deep understanding and knowledge of diseases, treatments, and the competitive landscape to ensure excellent scientific dialogue and clinical knowledge translation.
Be agile and adaptable to interface and provide value across a continuum of both internal and external stakeholders (External experts and other healthcare professionals within assigned geography/therapy area, investigators and potential investigators, professional societies, advocacy groups, and formulary decision-makers) in a non-promotional manner and be responsive to unsolicited inquires.
Serve as the primary interface between the healthcare community within your territory and the internal GSK teams to gather insights that inform current and future business strategies.
Attend and provide scientific support at medical exhibits and scientific sessions at regional, national, and international medical conferences as required.
Provide scientific training for GSK sales representatives regarding GSK products and the conditions they treat utilizing approved sales training materials.
Work seamlessly with clinical development teams to identify potential clinical trial sites and support clinical development activities in Canada and provide scientific support to GSK internal stakeholders as required.
 Why you?
Basic Qualifications:
We are looking for professionals with these required skills to achieve our goals:
An advanced post-graduate scientific degree (MD, Ph.D., PharmD)
Exceptional aptitude to apply and leverage scientific and medical data while establishing scientific credibility while enabling peer-to-peer discussion and debate is essential.
Excellent public speaker, with outstanding scientific presentation skills
Excellent people skills with a focus on teamwork and strategic execution of medical affairs plan in your territory.
Knowledge of regulations governing medical information exchange with healthcare professionals within the Canadian pharmaceutical environment.
Sound negotiation, leadership, and organization skills.
Familiarity with reimbursement processes in Canada.
A valid driver's license is required for this field-based position.
Ability to work independently and ability to travel throughout the territory up to 70%.
Candidate must live or be willing to relocate to the Greater Toronto Area (GTA).
Preferred Qualifications:
If you have the following characteristics, it would be a plus:
Previous experience in nephrology (+2 years) in a medical affairs position with established relationships/connections with associated healthcare professionals
#LI-GSK
GSK is a global biopharma company with a special purpose – to unite science, technology and talent to get ahead of disease together – so we can positively impact the health of billions of people and deliver stronger, more sustainable shareholder returns – as an organisation where people can thrive. Getting ahead means preventing disease as well as treating it, and we aim to positively impact the health of 2.5 billion people by the end of 2030.
Our success absolutely depends on our people. While getting ahead of disease together is about our ambition for patients and shareholders, it's also about making GSK a place where people can thrive. We want GSK to be a workplace where everyone can feel a sense of belonging and thrive as set out in our Equal and Inclusive Treatment of Employees policy. We're committed to being more proactive at all levels so that our workforce reflects the communities we work and hire in, and our GSK leadership reflects our GSK workforce.
GSK is an equal opportunity employer committed to diversity and inclusion.  We welcome applications from all qualified individuals to apply to our career opportunities. GSK is committed to accommodating persons with disabilities. If you need accommodation at any stage of the application process or want more information on our accommodation policies, please contact us at canada-recruitment@gsk.com.  Please do not send resumes to this e-mail and instead apply through the online application process of this posting.
As a health and science-based organization, GSK is committed to following the recommendations as set out by Health Canada and taking all necessary steps to help curb the spread of COVID-19 which includes getting the COVID-19 vaccine. We feel strongly that this is the best way to help protect those we value most: our employees, families, communities and the patients and consumers we serve. To that end, we are taking an important step to ensure the safety of our employees during this global public health crisis.
Only employees who are fully vaccinated against COVID-19 may attend our Mississauga and Laval corporate offices. In addition, all customer-facing employees who, as part of their job, attend healthcare settings such as hospitals, pharmacies, doctors' offices and dentists' offices will need to be fully vaccinated against COVID-19.  Notwithstanding the foregoing, employees may seek an accommodation for human rights-related reasons, including medical or disability-related conditions, or religious beliefs.
Important notice to Employment businesses/ Agencies
GSK does not accept referrals from employment businesses and/or employment agencies in respect of the vacancies posted on this site. All employment businesses/agencies are required to contact GSK's commercial and general procurement/human resources department to obtain prior written authorization before referring any candidates to GSK. The obtaining of prior written authorization is a condition precedent to any agreement (verbal or written) between the employment business/ agency and GSK. In the absence of such written authorization being obtained any actions undertaken by the employment business/agency shall be deemed to have been performed without the consent or contractual agreement of GSK. GSK shall therefore not be liable for any fees arising from such actions or any fees arising from any referrals by employment businesses/agencies in respect of the vacancies posted on this site.