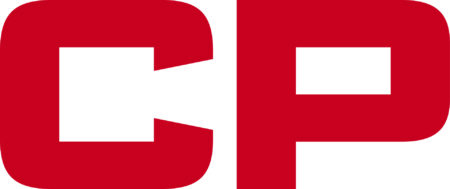 City : Winnipeg, MB, CA
Category : Other
Industry : Transportation
Employer : Canadian Pacific
Req ID: 98446
Department: Mechanical Loco
Job Type: Full-Time
Position Type: Union
Location: Winnipeg, Manitoba
Country: Canada
% of Travel: 0-10%
Job Available to: Internal & External
Canadian Pacific is a transcontinental railway in Canada and the United States with direct links to major ports on the west and east coasts. CP provides North American customers a competitive rail service with access to key markets in every corner of the globe. CP is growing with its customers, offering a suite of freight transportation services, logistics solutions and supply chain expertise. Visit cpr.ca to see the rail advantages of CP. 
PURPOSE OF THE POSITION:
As Mechanical Support you will work in a production environment assisting in the manufacturing of various components used in railway, ranging from wheel, axle or bearing production, track maintenance and car/locomotive repair. The successful applicant must be mechanically inclined.
POSITION ACCOUNTABILITIES:
Operate moving equipment, forklift, overhead cranes, grinding and fitting, heating, bending, fastening, use of hand tools and measuring devices.
POSITION REQUIREMENTS:
Must possess a minimum of a High School Diploma;
Previous experience with metal working machine operation and experience working in the heavy metal industry is preferred.
WHAT CP HAS TO OFFER:
Flexible and competitive benefits package
Competitive company pension plan
Annual Fitness Subsidy
ADDITIONAL INFORMATION:
Medical Requirements:
Operating safely is a core foundation of CP. Our commitment is to protect our people, customers, communities in which we operate the environment and our assets. We are also committed to a healthy and safe workplace. CP's Alcohol and Drug Policy and Procedures ("Policy and Procedures") support these commitments.   All new hires for a safety sensitive position will be required to complete a pre-employment medical that includes a physical, vision, hearing, alcohol and drug audit assessment.
Background Investigation:
The successful candidate will need to successfully complete the following clearances:    
Criminal history check
Reference check
Education verification
CP is an equal opportunity employer committed to the principles of employment equity and inclusion. We welcome applications from all qualified individuals. All applicant information will be managed in accordance with the federal Personal Information Protection and Electronic Documents Act ("PIPEDA").