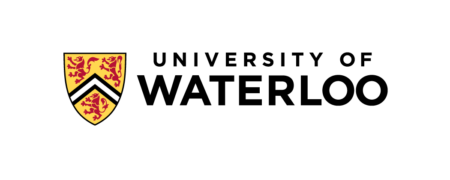 City : Waterloo, ON
Category : Permanent
Industry : Education
Employer : University of Waterloo
Overview:
The Mechanic I – Millwright is assigned to the general maintenance of mechanical equipment such as HVAC units, pumps and piping systems, providing trade, job instruction and work direction to others as required. 
 
Responsibilities will align with the Plant Operations goal of contributing towards providing a safe and accessible, invitingly clean and comfortable, functionally-enriched and well-maintained campus environment through service excellence.
Responsibilities:
Maintenance & Repairs
Performs, with minimum supervision, inspections, maintenance and repairs of equipment used in campus heating and cooling applications
Performs, with minimum supervision, inspections, maintenance and repairs of equipment used to support centrally distributed or locally installed services in support of teaching and research
Completes a wide variety of work including but not limited to the following tasks: a) replacement and alignment of pulleys, belts, shafts and couplings; b) balancing rotating equipment; c) sheet metal work on heating and cooling systems, welding, brazing, fabrication of parts by cutting, drilling, boring, lathe turning, milling; d) thermal insulation work; e) plumbing repairs and preventative maintenance
Documents all maintenance activities as directed by the Supervisor
Coordinate's preventive and demand maintenance and discretionary work assignments with supervisor as requested
Troubleshooting mechanical issues using appropriate testing devices
Operations
Working individually and/or in coordination with others
Coordinating work assignments when required
Requisitioning of materials and elements of design for special projects
Reading and interpreting drawings and technical documentation
Health & Safety
In consideration of the University's commitment to the safety and well-being of all faculty, support staff, students, and visitors, responsible for ensuring University facilities and departmental activities are compliant with all applicable legislation, regulations, codes and standards related to facilities operations as well as occupational health and environmental safety
Maintains current health, safety and regulatory certifications in the areas required to perform the function of the position
Other
Performs other related duties and responsibilities as assigned and supports departmental activities, including performing work of other classifications within scope of trade practice, level of incumbent's capability/ competency/ skills, and/or regulatory requirements
Coordinates the work of other employees assigned to assist with tasksMay perform work of a lower classification/ pay band
Assists with addressing stewardship responsibilities and promoting long-term sustainability of facilities and infrastructure, maximizing opportunities for efficient delivery of services
Qualifications:
Must have a minimum of an Ontario Secondary School Diploma (OSSD) or equivalent, a Certificate of Apprenticeship and Provincial Certificate of Qualification, Industrial Millwright
Five (5) years recent practical Millwrighting experience in the installation, operation and maintenance of industrial and commercial building HVAC, plumbing, piping and process equipment systems
Work experience within a major institutional sector(s) such as education, post-secondary education, or health care sector is preferred
In depth knowledge in the use of trade tools and equipment (i.e., lathes, milling machines, etc.) is required
Must have the ability to read and interpret drawings and other technical literature
Must possess advanced troubleshooting skills
Must have the ability to make accurate material takeoffs and estimates and write summary reports of condition assessment surveys
Must possess and maintain a valid Ontario class "G" driver's license
Strong communication and organizational skills
Must be customer and team oriented, as well as self-motivated and able to work successfully with minimal supervision
Basic computer skills, ability to use email and MS Office
Equity Statement:
The University of Waterloo acknowledges that much of our work takes place on the traditional territory of the Neutral, Anishinaabeg and Haudenosaunee peoples. Our main campus is situated on the Haldimand Tract, the land granted to the Six Nations that includes six miles on each side of the Grand River. Our active work toward reconciliation takes place across our campuses through research, learning, teaching, and community building, and is co-ordinated within our Office of Indigenous Relations.
The University values the diverse and intersectional identities of its students, faculty, and staff. The University regards equity and diversity as an integral part of academic excellence and is committed to accessibility for all employees. The University of Waterloo seeks applicants who embrace our values of equity, anti-racism and inclusion.  As such, we encourage applications from candidates who have been historically disadvantaged and marginalized, including applicants who identify as First Nations, Métis and/or Inuk (Inuit), Black, racialized, a person with a disability, women and/or 2SLGBTQ+.
All qualified candidates are encouraged to apply; however, Canadians and permanent residents will be given priority.
The University of Waterloo is committed to accessibility for persons with disabilities. If you have any application, interview, or workplace accommodation requests, please contact Human Resources at hrhelp@uwaterloo.ca  or 519-888-4567, ext. 45935.