Measurement and Verification Analyst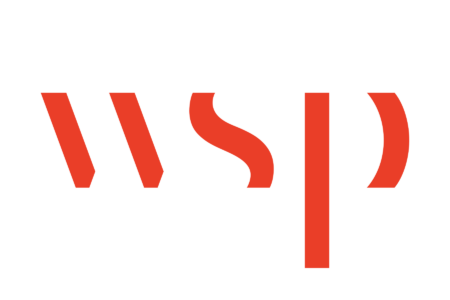 City : Kitchener, ON
Category : Buildings - Building Sciences
Industry : Engineering
Employer : WSP
KITCHENER
The Opportunity:
Support Measurement and Verification (M&V) service nationwide and share the job of managing the team of analysts and project associates involved in M&V works. It includes the responsibility and authority to direct various parts of M&V process, service offering aligned with the Buildings Divisional goal.
Why WSP?


A Canadian success story - we're proud to wear the red and white of this beautiful country and show the world what Canada has to offer,

Enhance

the world around you - from the environment to the highways, to the buildings and the terrain, WSP is the fabric of Canada;

Outstanding

career opportunities - we're growing and pushing ourselves every day to be greater than yesterday - we're open to your ideas and trying new things;
A phenomenal collaborative culture and a workforce filled with genuinely good people who are doing humbly important work. Come find out for yourself what it's like to be a part of our journey.

We offer attractive pay, a great corporate culture, comprehensive and employee-focused benefits including virtual healthcare and a wellness platform as well as great savings programs, and a clear vision for the future.
#WeAre WSP
A day in the life:
Coordination & Management:
·       Support the team members to do the most complex and challenging M&V project work they have. They also review work prepared by the other team members, analysts and Project Associates they are assigned to for quality assurance.  Finally, M&V analysts may be called upon to support business development presentations to clients from time-to-time if the project principal/Project Directors are unavailable or support is needed.
·      Help Managers/Directors to manage the Cx and Energy Performance departments in terms of maintaining and continuously improving quality of service and quality of work. This means helping to train and mentor other staff members and to improve our processes to make us better and faster at the work we do.
·       As part of normal management responsibility, the M&V analysts will regularly review the whole book of business that they are working with to ensure that timelines and budgets are being met on average. They may also be asked to attend coordination meetings at the team level to help sort out unique and complex project budgets and timelines.
A day in the life would include the following types of functions:
·         Verify energy and water performance of buildings/industrial facilities and validate energy/water savings from energy conservation measures for new and existing facilities.
·         Develop & implement IPMVP –Adherent Measurement & Verification (M&V) plans, scope and consulting fee/cost for RFPs/RFQs responses, engineering studies, incentive programs sponsored by various LDC/IESO, LEED requirement.
·         Review bid/contract packages for quality assurance to identify M&V requirements.
·         Review design intent and savings calculations during engineering studies.
·        Execute and coordinate M&V activities in coordination with Energy Analyst, Energy Engineer, Construction Manager, M&E designer and commissioning agents/engineers during all project stages to assist in designing and implementing a permanent M&V infrastructure for continuous monitoring of energy water performance of facilities.
·         Review design documents, M&E specifications, construction submittals including shop drawings of metering system to confirm all systems are included meeting M&V requirements.
·     Review, analyze, advise, perform and manage Energy Performance Analysis including data collection from various software tools, utility bill accounting, sub-metering data analysis for end-use accounting, HVAC monitoring & Control data analysis, GHG inventory, energy and water cost analysis.
·         Conduct EPA Energy Star entry as needed. Conduct energy benchmarking work for portfolio of buildings.
·         Conduct and/or witness on-site spot measurements and short term data collection during construction and post-retrofit periods.
·         Conduct site visits during construction & post-occupancy/post-retrofit operation phase and prepare and present site visit reports.
·         Prepare and present project progress discussions, savings performance results and M&V reports to client.
·         Develop energy consumption baseline and adjustments.
·        Analyze energy management control systems including operational function and trend data to verify proper function.
·         Perform on-site trouble shooting and data logging to validate and correct project performance.
·         Team with Local Service/Sales to improve customer support, increase contract retention and recapture cancelled customers.
·         Forecast savings shortfall and coordinate mitigation activities.
·         Maintain customer records.
·         Resolve customer issues and avoid litigation through problem resolution and negotiation.
·         Perform the assigned duties with minimal supervision, while working in a team problem-solving environment.
·         This position will have diverse accountability for multiple customers at various locations.
We'd love to hear from you if you have...
·         Bachelor's Degree in Engineering or Environmental Sciences and 2+ years of HVAC &/or Building Controls experience, or, in lieu of a college degree, 2-year technical degree and 3+ years of similar experience.
·         Basic understanding of IPMVP framework and M&V Guidelines
·         Analytical and problem solving skills, with ability to provide sound and reliable judgment in business solutions.
·         Basic project management skill, analytical skill and computer skill
·         1 year performing engineering and energy savings calculations.
·         1 year working with M&V protocols and guidelines (ex: FEMP and IPMVP).
·         Experience working in Measurement & Verification (M&V) and/or Monitoring and Targeting (M&T) related tasks for large Performance Guarantee, P3 and Deep Retrofit projects.
·         Experience working with various types of meters, metering system software, building management system software, energy dashboards
·         Proficient in Microsoft Excel.
·         Valid driver's license
Optional Requirements:
·         Master's Degree in Engineering or Environmental Sciences
·         5+ years on site, hands on, engineering, operations or troubleshooting experience for controls systems or HVAC equipment.
·         Building client relationship
·         Certified Measurement & Verification Professional (CMVP)
·         Knowledge of building load simulation software programs such as EE4, eQUEST (DOE2), IES, RETScreen for conducting basic energy model calibration work
·         Effective influencing, communicating, and negotiating skills
·         Experience with resource management, cash flows, conflict resolution, and contract management
·         Ability to work collaboratively in a team environment.
·         Strong organization and planning skills. And good succinct writing skills