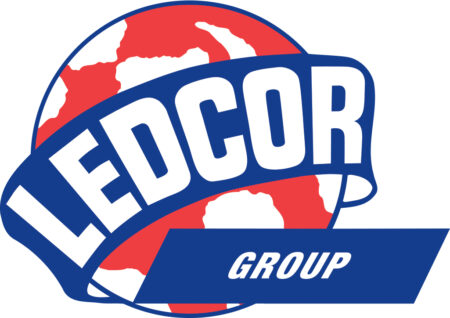 City : Fort McMurray, AB
Category : Full time Material Handling
Industry : Construction
Employer : Ledcor Group
Job Summary:
You are an experienced Materials Technician, responsible for the daily flow of material including accurate shipping, receiving, and inventory control. You ensure the warehouse and yard is a safe and clean space. You're a team player who ensures the well-being of others and lends a hand where needed.
You will be an integral part of the Ledcor team working on the CBR Cogen project. This is a three-year project that includes replacement of three coke fired boilers with two 400 MegaWatt cogen units. The project is conveniently located right outside of Fort McMurray at Suncor Baseplant.
Join the Ledcor team in Ft. McMurray!
Essential Responsibilities:
Verify incoming and outgoing materials
Support shipping and receiving activities; including loading materials
Operate forklifts and lifts heavy items (up to 40 lbs.)
Administer inventory control and order selection
Utilize industry practices and an inventory tracking system to record and manage inbound and outbound stock
Experience with auditing processes, including process compliance, assets protection, security and quality control
Qualifications:
3+ years of experience, preferably in a high-volume, industrial environment
Ability to work unsupervised
Ability to communicate effectively
Forklift Operator Certification an asset
Successful completion of pre-employment drug & alcohol requirements
Successful candidates will require CSTS 2020, CSO or BSO, and Confined Space tickets
Work Conditions:
Project is located in the Fort McMurray AB
Project commenced in July 2021
14 days on /7 days off schedule, working 10 hours per day
Site based camp provided
Charter flights from either Edmonton or Calgary
Flights booked from your local airport to the chartered locations
Plus an additional allowance for all employees
Driving to Fort McMurray is an option as there is camp parking available
Benefits provided by CLAC
Additional Information:
Company Description
Ledcor Industrial offers an integrated range of services from construction, engineering, and maintenance to pipe fabrication and module assembly. We offer turnkey solutions to our oil and gas clients and have built some of the continent's largest oil and gas projects.
But when you work for Ledcor, your experience will go far beyond the project. Do you want a career that means more? Join our True Blue team now!
Employment Equity
At Ledcor we believe diversity, equity, and inclusion should be part of everything we do. We are proud to be an equal-opportunity employer. All qualified individuals, regardless of race, color, religion, sex, national origin, sexual orientation, age, citizenship, marital status, disability, gender identity, Veteran status or any other identifying characteristic are encouraged to apply.
Our True Blue team consists of individuals from all backgrounds who contribute diverse perspectives and experiences to Ledcor. We are committed to continuing to build on our culture of empowerment, inclusion and belonging.  
Adjustments will be provided in all parts of our hiring process. Applicants need to make their needs known in advance by submitting a request via email. For more information about Ledcor's Inclusion and Diversity initiatives, please visit our I&D page.