MATERIALS MANAGEMENT CLERK 2 (Toronto, ON, CA, M5V3C6)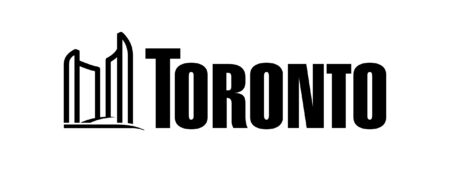 City : Toronto
Category :
Industry : Government
Employer : City of Toronto
Job ID: 30065
Job Category: Finance, Accounting & Purchasing

Division & Section: Purchasing & Materials Management, Purchasing Client Services
Work Location: 799 Islington Ave
Job Type & Duration: Full-time, 1 Permanent
Hourly Rate: $32.25
Hours & Shift Information: 40 Hour per week, Monday to Friday
Number of Positions Open: 1
Posting Period: 04-AUG-2022 to 18-AUG-2022
Reporting to the Manager, Materials Management & Stores, the Materials Management Clerk 2 primarily will pick, pack, count, unload, load, organize product within the warehouse utilizing a variety of material handling equipment both motorized and manual.
 Major Responsibilities:
Maintains stock of equipment, materials and supplies necessary to the efficient operation of a stockroom.

Maintains stockroom and delivery area in clean and tidy condition and perpetual inventory control with regular inspections.

Receives, unpacks, examines, counts, sorts, labels, codes and stores materials, equipment and supplies in proper storage places.  Assists in arranging delivery of goods to various sites.

Receives and ensures incoming material is in order regarding quality and quantity.

Assists in loading and unloading supplies.

Issues and checks equipment, materials and supplies prior to shipping orders.  Assists in counting inventory.

Maintains files for retrieval and processing of records pertaining to requisitions, purchase orders, departmental purchase orders and related documents.

Assists in requisition of necessary material, supplies and equipment.  Deals with suppliers as required.

Provides service to stores customers, telephone and radio communications, answers inquiries and takes messages.

Reports and requests repairs of equipment as required.

Checks and secures yard, vehicles, equipment, etc.

Maintains and cleans yard and work area.

Operates related stores/yard equipment.

Performs other related work as assigned.

Travels to various work locations and may operate mechanized equipment.
Key Qualifications:
Your application must describe your qualifications as they relate to:
Experience in storekeeping methods and practices.

Must possess and be able to maintain a valid Province of Ontario Class "G" Driver's License and ability to operate mechanized equipment such as fork lifts and must qualify for the City's equipment operating permits and requirements.
You must also have:
Ability to interpret stock catalogues and verify quality of merchandise.

Ability to prepare and maintain accurate records.

Ability to deal with staff, the public and suppliers in a courteous manner and communicate effectively both orally and in writing.

Must be physically capable of performing the required duties.

May be required to have computer skills or agree to be trained and be able to apply the needed skills.

Must be familiar with the Occupational Health and Safety Act and the regulations that apply to this work.

Must be available to work shift/weekend/overtime/on call duty.
Note: All City of Toronto employees are required to be fully vaccinated as a condition of hire in accordance with the City's Mandatory Vaccination Policy.  Candidates will be required to show proof of vaccination during the recruitment process.
Equity, Diversity and Inclusion
The City is an equal opportunity employer, dedicated to creating a workplace culture of inclusiveness that reflects the diverse residents that we serve. Learn more about the City's commitment to employment equity.
Accommodation
The City of Toronto is committed to creating an accessible and inclusive organization. We are committed to providing barrier-free and accessible employment practices in compliance with the Accessibility for Ontarians with Disabilities Act (AODA). Should you require Code-protected accommodation through any stage of the recruitment process, please make them known when contacted and we will work with you to meet your needs. Disability-related accommodation during the application process is available upon request. Learn more about the City's Hiring Policies and Accommodation Process.