Matching Gifts Specialist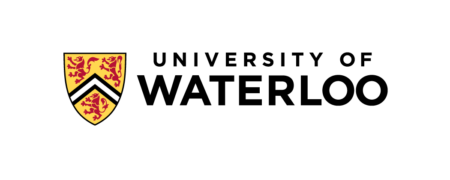 City : Waterloo, ON
Category : Permanent
Industry : Education
Employer : University of Waterloo
Overview:
The Matching Gift Specialist is accountable to the Manager of Alumni and Donor Services for the oversight of matching gift and third-party donation processes and database updates for the Office of Advancement. In addition, the role will be knowledgeable in all functional activities related to alumni, donor and prospect records and donation processing in order to provide back-up and support to the Alumni and Donor Services team.
 
Matching and third-party gifts are an increasing source of donation revenue and have evolved to be predominately web-based with the necessity to meet complex and regulatory requirements of specific industries and companies The Matching Gift Specialist will play a vital role in recommending and implementing matching gift processes that increase revenue and enhance both individual and corporate donor relationships.
 
Responsibilities:
Development and implementation of a comprehensive matching gift process
Uses knowledge of regulatory (CRA/IRS) and industry specific standards and best practices related to matching gifts when processing donations
Collaborates with, and provides technical advice to, Annual Giving team on implementation and backend support of ongoing solicitation and revenue generating activities to maximize matching gift opportunities
Researches company information using a variety of sources to proactively update and maintain matching gift eligibility and percentage details on Advancement database
Validates and approves gifts for matching on a variety of web platforms or via paper process and provides the matching gift corporate partner with the necessary format to clear for payment to the University
Researches, streamlines and accurately enters matching gift donation revenue into the advancement database
Follows up by automated process and/or personal interaction on status of unpaid matching gift claims
Reconciles payment with UW banking to identify incoming payments
Obtains and maintains detailed instructions, passwords and access to any matching gift platforms with which the University interacts
Development and implementation of processes for accepting, posting and receipting third-party gifts
Uses knowledge of regulatory (CRA/IRS) and industry specific standards and best practices related to third party giving when processing donations
Manages the processes for tracking and receipting gifts from the University's two international giving foundations, The Friends of the University of Waterloo Foundation and the Hong Kong Foundation; uses knowledge of IRS and Hong Kong Inland Revenue requirements to issue receipts and track donation revenue on the advancement database. Discerns when to escalate matters to the manager for further follow up or clarification
Collaborates with the Alumni and Donor Services Manager or Finance Officer to set up accounts and access to new third party giving platforms as they arise
Liases with UW Banking to track EFT revenue coming from new or unknown third party giving platforms and communicates with corporate or donor contacts to seek clarification
Acts as main point of contact for third party giving staff (i.e. United Way, Canada Helps, Benevity)
Communication and Relationship Management
Communicates directly with individual donors to make the match process as effortless as possible
Coordinates and liaises with corporate donation or payroll departments in regards to administration of their matching gift programs; trouble-shoots and resolves any issues that arise
Acts as campus resource on matching and third-party giving policies, procedures and processes
Support Ongoing Improvement Initiatives
Creates, reviews and updates complex gift matching procedures for both internal and external stakeholders
Collaborates with Data Integrity Manager to ensure integrity of data
Assists and supports special projects within the Office of Advancement
Other
Is knowledgeable, trained and able to perform all functions of the Alumni and Donor Services Assistant as required
Other duties as assigned
Qualifications:
Post-secondary education and/or equivalent work experience
2-3 years gift processing experience on an enterprise level database
Knowledge of University of Waterloo and Advancement policies and procedures would be an asset
Demonstrated experience working in a computerized financial environment including reconciliations
Experience in an employed or volunteer capacity in the charitable or not for profit sector is preferred
Ability to take initiative, influence and recommend business improvements
Sound knowledge of CRA/IRS guidelines, privacy regulations, and charitable sector rules and regulations
Excellent donor-centered communication skills, both written and oral
Strong organizational skills, attention to detail and ability to apply a high degree of accuracy to work
Proficiency in gift processing preferably with Raiser's Edge; experience with alternative customer relationship management (CRM) database or financial system may be substituted
Proficiency in a network environment with Windows with a variety of software applications including email, Excel, Word and web navigation
Ability to handle multiple tasks and complete work in a timely manner
Ability to handle confidential matters with a high level of integrity
Able to work in an independent and team environment
Occasional weekend and evening work may be required
Equity Statement:
The University of Waterloo acknowledges that much of our work takes place on the traditional territory of the Neutral, Anishinaabeg and Haudenosaunee peoples. Our main campus is situated on the Haldimand Tract, the land granted to the Six Nations that includes six miles on each side of the Grand River. Our active work toward reconciliation takes place across our campuses through research, learning, teaching, and community building, and is co-ordinated within our Office of Indigenous Relations.
The University values the diverse and intersectional identities of its students, faculty, and staff. The University regards equity and diversity as an integral part of academic excellence and is committed to accessibility for all employees. The University of Waterloo seeks applicants who embrace our values of equity, anti-racism and inclusion.  As such, we encourage applications from candidates who have been historically disadvantaged and marginalized, including applicants who identify as First Nations, Métis and/or Inuk (Inuit), Black, racialized, a person with a disability, women and/or 2SLGBTQ+.
All qualified candidates are encouraged to apply; however, Canadians and permanent residents will be given priority.
The University of Waterloo is committed to accessibility for persons with disabilities. If you have any application, interview, or workplace accommodation requests, please contact Human Resources at hrhelp@uwaterloo.ca  or 519-888-4567, ext. 45935.