Marketing & Sales Coordinator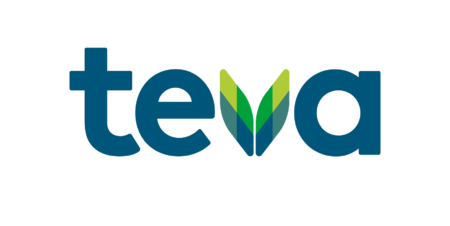 City : See posting
Category : See posting
Industry : Pharmaceutical/Healthcare
Employer : Teva Canada
Who we are
Together, we're on a mission to make good health more affordable and accessible, to help millions around the world enjoy healthier lives. It's a mission that bonds our people across nearly 60 countries and a rich, diverse variety of nationalities and backgrounds. Working here means working with the world's leading manufacturer of generic medicines, and the proud producer of many of the products on the World Health Organization's Essential Medicines List. Today, at least 200 million people around the world take one of our medicines every single day. An amazing number, but we're always looking for new ways to continue making a difference, and new people to make a difference with.
The opportunity
The Marketing and Sales Coordinator will provide project coordination support to the Marketing and Sales teams, primarily accountable for the timely delivery of all tactical elements included in the current marketing plan and sales administration.

How you'll spend your day
Liaison with advertising and PR agencies

Coordinate internal review and approval of all marketing projects

Coordinate all projects submitted to copy approval

Inventory control for promotional materials

Maintain project development files, budgets and track project status of sales and marketing

Analyze and maintain department financial budgets (including PO, SOW and invoice management)

Track all invoices and report on a monthly basis

Other duties as assigned (Attend meetings, perform administrative duties, manage sponsorship requests, support internal sales and marketing meetings as needed, self-development, support of Patient Support function, or development and updates of social media content in conjunction with Teva Communications teams etc.)
Your experience and qualifications
College Diploma in a Business or related discipline; University Degree in Business preferred, however open to College Diploma in Business or related discipline.

Minimum of 2-3 years in a similar position, including exposure to the development of promotional materials.

Bilingual in both French & English, written and spoken.

Experience in Pharma an asset.

Computer literate and proficient in: MS Office (Excel, PowerPoint, Word).

High level of attention to detail.

Highly organized especially in handling and prioritizing multiple projects.
Already Working @TEVA?
If you are a current Teva employee, please apply using the internal career site available on "Employee Central". By doing so, your application will be treated with priority. You will also be able to see opportunities that are open exclusively to Teva employees. Use the following link to search and apply: Internal Career Site
The internal career site is available from your home network as well. If you have trouble accessing your EC account, please contact your local HR/IT partner.
Teva's Equal Employment Opportunity Commitment
Teva Pharmaceuticals is committed to equal opportunity in employment. It is Teva's global policy that equal employment opportunity be provided without regard to age, race, creed, color, religion, sex, disability, pregnancy, medical condition, sexual orientation, gender identity or expression, ancestry, veteran status, national or ethnic origin or any other legally recognized status entitled to protection under applicable laws.