Marketing Manager, Oncology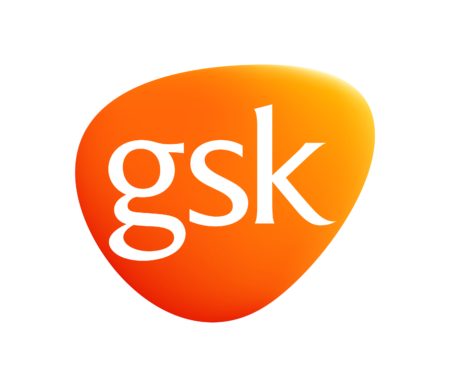 City : 7333 Mississauga Road North
Category : Autre
Industry : Healthcare
Employer : GSK
Nom du site:
Canada - Ontario - Mississauga
Date de publication:
Oct 20 2022
Primary Responsibilities:
The Marketing Manager will have a passion for building and executing brand strategy in oncology to deliver value to patients, Healthcare Professionals and GSK. This individual will be responsible and accountable for strategic plans, competitive readiness, driving brand performance and evolving the GSK oncology story through leadership across cross functional teams.  This will include performance reviews with LOC leadership and Global stakeholders in areas of responsibility. 

Major Responsibilities Will Be As Follows
Demonstrate an agile mindset, fearless collaboration and an appetite for ongoing learning
Development of strategic & operational plans, with associated customer facing plans (sales, access), key performance indicators, forecasts, P&L assessment & performance optimization processes and others as required.
Lead projects/programs with input from and collaboration with internal cross-functional team and external partners (Internal projects, agency and PAAB)
Develop and nurture effective working relationship with Global counterparts to ensure local alignment to Global strategies and plans
Develop and mentor oncology marketing team members
Contribute to innovative strategies, tactics, programs, and processes to grow the business
Alignment with pricing submissions as well as pCPA strategies across appropriate cross functional partners
Complete assigned responsibilities in the annual brand business review process including market opportunity analysis, strategy/vision development, and budget/tactical plan development and implementation
Provide ongoing analysis/conclusions of market forces that have potential to impact business and scenarios/action plans to address near to mid-term opportunities and threats
Lead business meetings with internal partners (including Global teams) and roll-out of tactical initiatives
Work cross-functionally to develop/understand robust financial forecasts
Develop and nurture direct customer relationships to deepen understanding of patient journey and develop meaningful, patient focused value offerings
Work closely with training partner and NSM to ensure appropriate focus on analytics, competitive skillset development, challenging conversations, objective setting
Demonstrate a solid understanding of the broader oncology portfolio and GSK narrative to make appropriate trade off decisions that will positively impact the overall business
Qualifications Required:
5+ years of experience in marketing/commercial roles
5+ recent years working in an oncology role
Excellent communication and customer engagement skills
Strong organizational skills
Self-motivated, agile, fearless collaborator, passionate, committed, invested in the business 
Strategic thinker and ability to problem solve
Ability to effectively work and contribute in a team-based environment
Ability to motivate, influence and lead peers and others
Strength in challenging both self and status quo
Ability to quickly move to implications of information received & formulate scenarios and plans
Skills in tracking the return on investment of various projects/initiatives (ROI)
Able to clearly communicate to management, peers and customers on an individual level and in formal presentations
Preferred Qualifications:
Experience in launching oncology products to HCPs
GSK est un employeur qui prône l'égalité des chances et s'engage en faveur de la diversité et de l'inclusion. Nous invitons toutes les personnes qualifiées à postuler à nos offres d'emploi. GSK s'engage à tenir compte des besoins des personnes handicapées. Si vous avez besoin d'un logement à n'importe quel stade de la procédure de candidature ou si vous souhaitez plus d'informations sur nos politiques de logement, veuillez nous contacter à l'adresse canada-recruitment@gsk.com. Merci de ne pas envoyer votre curriculum vitae à cette adresse électronique et de postuler via la procédure de candidature en ligne pour ce poste.
En tant qu'entreprise axée sur la santé et la science, GSK est résolue à suivre les recommandations énoncées par Santé Canada et à prendre toutes les mesures nécessaires pour aider à freiner la propagation de la COVID-19, ce qui comprend la vaccination contre la COVID‑19. Nous croyons fermement que c'est la meilleure façon d'aider à protéger ceux qui nous importent le plus : nos employés, les membres de nos familles et de nos collectivités, ainsi que les patients et les consommateurs que nous servons. À cette fin, nous avons pris une mesure de taille pour assurer la sécurité de nos employés pendant cette crise mondiale de santé publique.
Ainsi, seuls les employés entièrement vaccinés contre la COVID-19 peuvent se rendre à nos bureaux de Mississauga et de Laval (Montréal). De plus, tous les employés en contact direct avec les clients qui, dans le cadre de leur travail, fréquentent des établissements de soins de santé comme les hôpitaux, les pharmacies ainsi que les cabinets de médecins et de dentistes devront être entièrement vaccinés contre la COVID-19. Malgré ce qui précède, les employés peuvent demander une mesure d'adaptation pour des motifs liés aux droits de la personne, y compris des problèmes de santé ou des croyances religieuses. La santé et la sécurité de nos employés demeurent l'une de nos grandes priorités.
Avis important aux agences de placement ou de personnel

GSK n'accepte aucune candidature référée par une agence de placement ou de personnel sur ce site. Toutes les agences de placement ou de personnel sont tenues de transmettre de telles références au Service des ressources humaines ou d'approvisionnement de GSK pour obtenir préalablement une autorisation écrite lui permettant soumettre une candidature en réponse à une offre d'emploi de GSK. Cette autorisation préalable est une condition essentielle à toute entente (verbale ou écrite) à ce sujet entre une agence de placement ou de personnel et GSK. En l'absence de toute autorisation écrite en ce sens, toute démarche entreprise par une agence de placement ou de personnel sera considérée avoir été faite sans le consentement ou sans entente contractuelle liant l'agence de placement ou de personnel et GSK. Le cas échéant, GSK ne sera pas responsable de tous frais découlant de telles démarches ou de tous frais associés à quelque candidature qu'une agence de placement ou de personnel aurait pu afficher sur ce site.